How 'All I Want For Christmas Is You' Became the Biggest Christmas Song Ever
"All I Want For Christmas Is You" by Mariah Carey may be 26 years old, but it remains an essential Christmas song. In fact, it might be bigger than ever. In December 2019, on the song's 25th anniversary, for example, it finally hit number one on the Billboard Hot 100.
In 2020, meanwhile, the song looks set to hit another major accolade. On December 4, the song looks set to reach number one on the U.K. single charts. Its only competition is Ariana Grande, who was born the year before "All I Want for Christmas Is You" was released. This would be Carey's third number one in the country, and her first since her cover of Phil Collins' "Against All Odds" with Irish boyband Westlife in 2000.
These, of course, are far from the only records the song has set. Carey has claimed that this song alone has earned her $60 million in royalties, and it is the best-selling Christmas single by a female artist, selling over 16 million copies.
Some would argue that it is the biggest and most listened to Christmas song of all time. Though Bing Crosby's "White Christmas" has sold the most physical copies—50 million, making it officially the biggest-selling song of all time—in a world of digital downloads, YouTube plays and streams, "All I Want For Christmas Is You" far outstrips it. The four highest-watched YouTube videos of the song, for example, have 900 million views between them.
But why has "All I Want For Christmas Is You" beat out competitors like "White Christmas," "Last Christmas" and "Blue Christmas" (and other songs that aren't titled "[x] Christmas")? In part it is because it has ridden one of the most powerful waves of the internet—'90s nostalgia.
For most of us, our idea of what a perfect Christmas looks like crystalizes at some point in our childhoods. So it is notable that "All I Want For Christmas Is You" is Spotify's most-streamed Christmas song—and that as the infographic from Statista shows, the majority of Spotify users are between 25 and 34. Users, in other words, who either grew up with the song or had parents who did.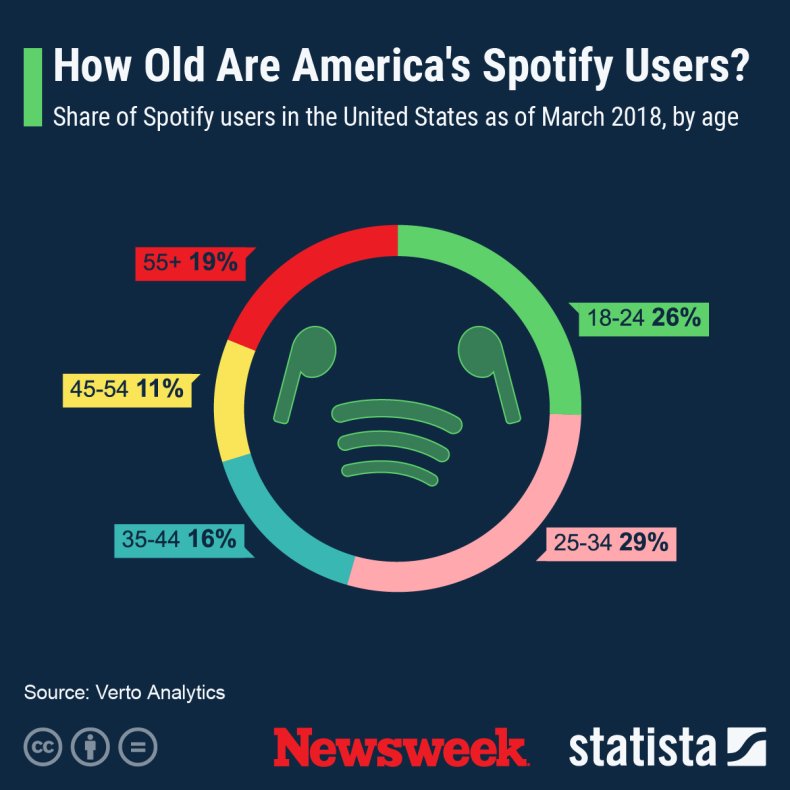 The song also has a number of other advantages in the modern music landscape. Of the top 10 singles on the Billboard Holiday 100 (where the song is now #1), for example, it is one of only two songs that has a music video, making it a more popular YouTube choice.
Compare this to the song that is currently #2 in that chart, Brenda Lee's "Rockin' Around the Christmas Tree." The four most popular versions of that song (which doesn't have a music video) on YouTube total around 90 million hits, ten times less than "All I Want For Christmas".
What Mariah Carey also has those historical artists associated with Christmas lack is a robust social media following, and Carey has related herself with Christmas on Twitter and Instagram like no other artist.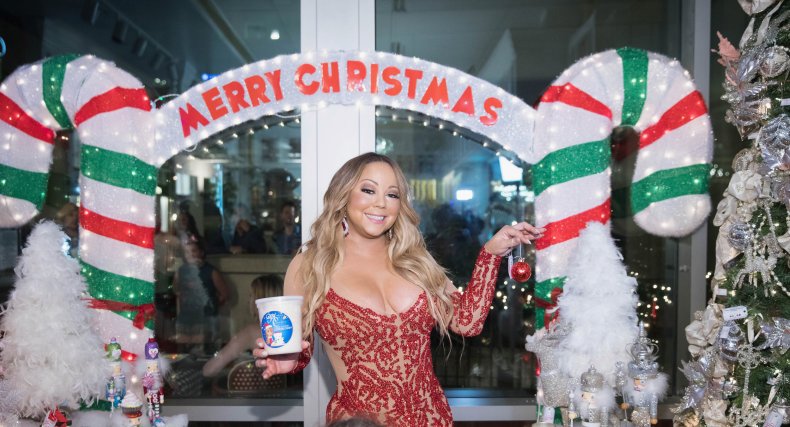 For example, the artist is behind what has become known to her fans as "Not Yet Season", during which time Carey replies to fans asking if it is time to stream her songs in October and November with "not yet..."
In 2019, Carey then ended "Not Yet Season" with an Instagram skit in which she transformed into from a Halloween costume into her full Christmas regalia after a call from Santa at the stroke of midnight on November 1—a skit she replicated in 2020.
Carey's associating herself with Christmas on Twitter is what arguably is giving her the edge over other social-media savvy living artists with Christmas songs in the holiday charts, like Kelly Clarkson (whose "Underneath the Tree is at #11 on the Holiday 100) and Ariana Grande (at #21 with "Santa Tell Me").
In 2019, for example, she used the word "Christmas" 41 times in tweets, compared to Clarkson's five and Grande's seven. Even Michael Buble, the male artist who is probably the King to Carey's role as Queen of Christmas only managed nine mentions.
View this post on Instagram
Then of course there is the song itself, of which thousands have words have already been written about its catchiness. Its co-writer, for example, told ASCAP, "The oversimplified melody made it easily palatable for the whole world to go, 'Oh, I can't get that out of my head!"
Songwriting professor Ben Camp, meanwhile, said in a Vice article, "not only is the sound of the instrument [the opening glockenspiel] safe and warm, the melody it's playing is safe as well.
"It's outlining the tonic chord—musically speaking, the home key of the song. Then we hear that very same melody telling us we're cozy at home again. But, this time, it's Mariah's sweet voice singing it with church bells and sweeping strings behind her."
Nielsen Music analyst Dave Bakula, however, summed it up best when he told the New York Times, "There are the classics—the standards that everybody grew up with—and then there are the reinterpretations or new originals. Mariah lives in that sweet spot of both."
Not bad for a song that Carey has said she wrote in an hour while watching classic Christmas movie It's a Wonderful Life.