Mariah Carey's 1995 Grunge Album Is More Than Just a Sweet, Sweet Fantasy
Did you ever spend part of the 1990s imagining an alternate universe where Mariah Carey was a grungy rock star instead of a carefully calculated diva who showcased her vocal acrobatics on slick, precisely produced ballads? Well, it turns out that secret "Fantasy" remixes featuring distorted Stratocasters instead of ODB may not have been so far-fetched.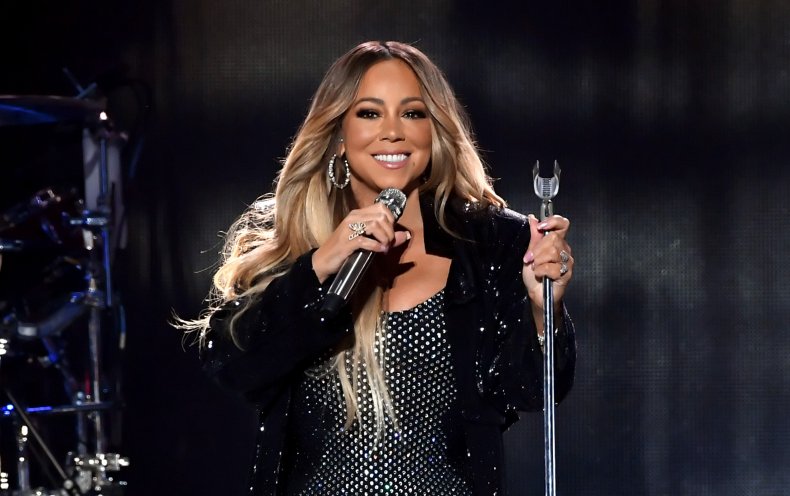 The pop star's new memoir, The Meaning of Mariah Carey, comes out tomorrow, and as a teaser for its release, Carey took to Twitter to share an excerpt containing the tantalizing/bizarre revelation that she worked on an alternative-rock album around the same time as her 1995 smash Daydream.
In the tweet, she shares this "fun fact" about the recordings, adding it was done "just for laughs, but it got me through some dark days."
On a page from the memoir she shared, "I'd bring my little alt-rock song to the band and hum a silly guitar riff. They would pick it up and we would record it immediately. It was irreverent, raw, and urgent, and the band got into it. I actually started to love some of the songs. I would fully commit to my character.
"I was playing with the style of the breezy-grunge, punk-light white female singers who were popular at the time," the excerpt continues. "You know the ones who seemed to be so carefree with their feelings and their image. They could be angry, angsty, and messy, with old shoes, wrinkled slips, and unruly eyebrows, while every move I made was so calculated and manicured. I wanted to break free, let loose, and express my misery—but I also wanted to laugh."
In the tweet, a brief passage of a song from that time plays over the excerpt. Carey also included a shout out to a friend named Clarissa, who apparently performed lead vocals with the singer as a "hidden layer" beneath. Stereogum claims this is a reference to Clarissa Dane, who lived with Carey when the album was recorded. Along with making other alternative rock herself in the early to mid-1990s, Dane worked as a songwriter and background singer with Amy Grant and Deborah Gibson.
In Carey's tweet, a graphic appears over the memoir excerpt, while the music plays. It shows artwork for an album named Someone's Ugly Daughter from a band called Chick. The online music database Discogs includes a listing of the Chick album, released the same year as Carey's Daydream. The credits for the album include Dane and Carey, the latter credited for "art direction" as well as production and background vocals. Mariah is also listed as co-songwriter, along with Dane, on 10 of the 11 tracks—the exception being a cover of Cheap Trick's classic "Surrender."
Unfortunately, the album is not available on streaming services or Amazon. However, a couple of songs from Someone's Ugly Daughter found their way to YouTube, where they were uploaded years ago without anyone knowing of Carey's involvement. Though not exactly what you may consider "grunge" or "alternative rock" by Nirvana or Soundgarden standards, the songs "Malibu" and "Demented" give a glimpse of another musical trajectory Carey may have gone on if she continued on with Chick. Listen below: