Mariah Carey Among Many Successful Women Who Suffer From Low Self-Esteem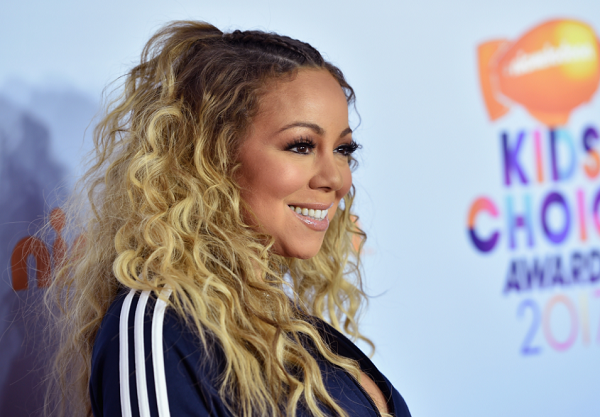 Mariah Carey's name is synonymous with glitz, glam and everything in this world that is fabulous. The superstar diva—whose powerhouse vocals have brought her five Grammys, 20 World Music Awards, 11 American Music Awards and 32 Billboard Music Awards—is considered one of the greatest singers of all time. But even she suffers from low self-esteem.
The 47-year-old songstress recently opened up about her battle with personal insecurities and self-confidence during an interview with Page Six, saying that she faces problems just like everyone else.
"I just feel like I am a regular human being, and I deserve the same respect as anybody else. I have always had low self-esteem, and people do not recognize that," she said, adding, "I can't measure what type of respect I deserve. I really can't."
The New York native recalled how she felt about herself before reaching the height of her fame in the 1990s, following the debut of her first hit single, "Vision of Love."
"Growing up different, being biracial, having the whole thing where I did not know if I fit in.... That is why music became such a big part of my life, because it helped me overcome those issues," she said. "Sometimes it is hard to let your guard down."
Since starting her current tour alongside singer Lionel Richie in March, Carey has been at the forefront of a ton of criticism regarding her seemingly lackluster performance. Tabloids have ripped the "We Belong Together" singer for her bizarre and lazy performances—Carey has often been seen being carried around the stage by a crew of hotties in sailor suits while performing on the tour. Fans haven't been all that sweet to the mother-of-two either, mocking her subpar performances on social media, while others have even suggested it's time to hang it up.
While the criticism she's faced has been particularly harsh since her bomb of a performance during the Dick Clark New Year's Rockin Eve with Ryan Seacrest in 2016, Carey, who grossed more than $27 million in 2015 alone, hasn't been deterred from her career journey, often remembering her own experiences as a struggling artist to push her forward.
"I remember it not being easy getting a record deal. Making demos in the middle of the night, sleeping on the floor in the studio, being broke with no food. My go-to meal was [Newman's Own] sauce. Me and my friend would split the pasta and sauce for, like, a week. Or it was, like, a bagel and iced tea.... The guy would give it to me at the deli for free," Carey recalled.
As surprising as some may find it to hear about someone with an empire as lucrative as Carey's, the singer is just one of many successful women who have struggled with instances of low self-esteem: from billionaires like Oprah to chart toppers like Rihanna.
In 2014, Jennifer Lopez, whose acting chops and vocals have led her to a reported $38 million net worth, blamed her battle with low self-esteem for failed relationships. Following the demise of her third marriage, Lopez, told Today magazine that she was confident in her skills as a performer but wasn't so sure about herself as a person.
"I had this confidence in what I could do. I didn't have so much confidence in who I was or what I had to offer just as a girl," Lopez said. "It's how you feel as a child, you know, being a middle child and kinda being invisible sometimes and trying to get the attention, so what did I do? I overachieved.
"I was the one who ran track and won medals every weekend. Or I was the one who would go on the show and steal the show, and that would give me a confidence. But there was a part of me that just wanted love. That just wanted to be...that felt like she wasn't worthy of love, and that's why she was trying to do all this stuff," Lopez added.
Mariah Carey Among Many Successful Women Who Suffer From Low Self-Esteem | Culture