Mariah Carey's Miscarriage Story Underlines the Awkward Way We Treat Pregnant Women
Being in the spotlight may have its perks, but it isn't all easy. From breakup rumors to pre-announced pregnancy celebrations, fans, foes and more are constantly spreading information about beloved starlets that may not necessarily be true.
Sometimes, though, it is, and celebs are left to decide how and when they want to share their life updates. If they're not forced into revealing everything by a third party in the first place.
While this applies to many facets of celebrity life, it's particularly prominent when it comes to women and their bodies, from plastic surgery to reproduction. Frankly, women in Hollywood deserve a break and a new industry-standard that knows where to draw the line.
Mariah Carey is one of many women who was forced to face Hollywood's insatiable desire for every detail on the Ellen DeGeneres show in 2008. The talk show host asked Carey if she was pregnant, something the "Hero" singer wasn't ready to reveal.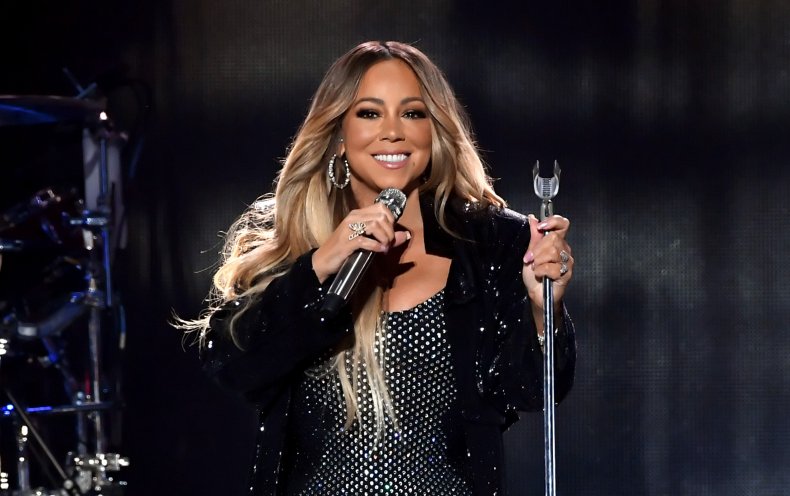 But DeGeneres brought out Champagne to see if Carey would drink. This left the diva in a tough spot. Ultimately, she decided, reluctantly, to share her pregnancy news, only to later face a heartbreaking miscarriage.
"I was extremely uncomfortable with that moment is all I can say. And I really have had a hard time grappling with the aftermath," she explained. "I wasn't ready to tell anyone because I had had a miscarriage. I don't want to throw anyone that's already being thrown under any proverbial bus, but I didn't enjoy that moment."
It makes us wonder where the obsession with female bodies comes from. Carey is far from the only celebrity to be hounded over her reproduction decisions, whether or not she was prepared to share.
For years Jennifer Aniston, a widely beloved public figure has faced scrutiny for her reproductive choices. Fans of Aniston can rely on the actor being asked about her life sans kids in interviews annually. Her face is often seen on the cover of tabloids which continue to traffic in stories about the actor's fertility.
It's no small wonder that because of the intrusive nature of celebrity that some stars chose to keep their pregnancies entirely private. Kylie Jenner took her entire nine-month term to hide from cameras and embrace her first steps of motherhood away from cameras. That didn't stop even her fans from snapping photos of her in fast food drive-throughs and speculating about her pregnancy cravings.
Sophie Turner followed suit. Though the Game of Thrones star has now welcomed a child to the world, she never officially announced her pregnancy. The story still broke, and her baby bump was the subject of countless articles, even without her formal confirmation.
The idea of a right to know what's going on within a woman's body even when she isn't completely sure herself isn't the exclusive domain of celebrities. We see this in everyday life, too.
Maybe it's a woman asking you when your due date is at the grocery store, even if you're not pregnant, or it's your friend group making a giant fuss about why you won't have a mimosa at brunch, even if you're just not up for drinking.
Whether it is biological, societal, or a tricky combination of the two, this incessant desire to devour every piece of information that's available about a famous woman underlines the awkward obsession our culture still has with the female body.
Mariah Carey's Miscarriage Story Underlines the Awkward Way We Treat Pregnant Women | Culture