Marie Antoinette's Private Jewel Collection Goes Under the Hammer for the First Time
A never-before-seen collection of diamonds and pearls belonging to France's executed royal family and other aristocrats will be unveiled to the public and put on sale in Switzerland.
The jewelry, which once languished in the collection of King Louis XVI's Queen Marie Antoinette, changed hands after revolution swept France in 1789. The French monarch and his family failed to escape the wrath of the impoverished French public and died by guillotine in 1793; some of their valuables had already left France and were in the possession of relatives abroad for generations. Now, for the first time, the items are going up for auction in Geneva.
"This is one of the most important collections of royal jewelry ever to come to market," Daniela Mascetti of Sotheby's Europe said in a statement to AFP. "Kept out of view, never seen in public, this extraordinary collection offers a fascinating glimpse of the life of this family in centuries gone by."
Related: Vase in a Shoebox Turns Out to Be Qing Dynasty Porcelain, Setting $19 Million Record
The auction of more than 100 lots will take place in Sotheby's in Geneva this autumn. Descendants of the French royals will sell earrings, pearls, a tiara and other items.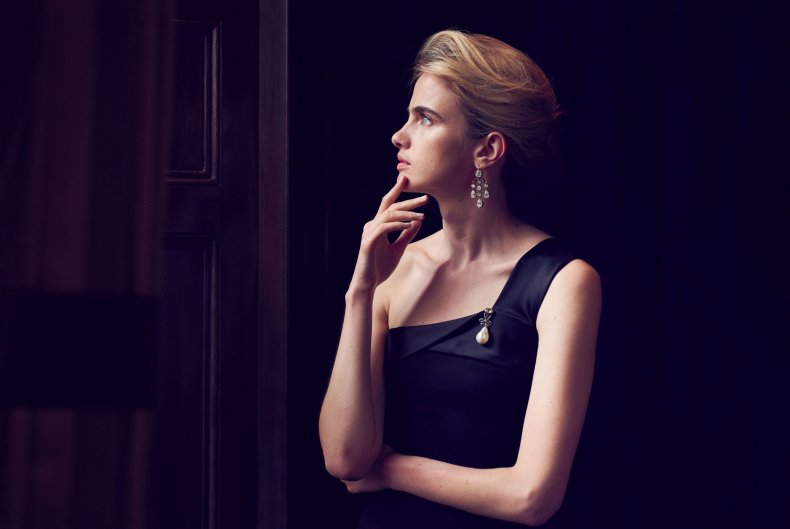 Marie Antoinette's diamond pendant with a natural pearl is a centerpieces of the collection, with an estimated auction price of up to $2 million. Other items include a necklace of more than 300 natural pearls valued at up to $300,000; pearl drop earrings worth up to $50,000; and a parure of 95 diamonds that could fetch up to $500,000.
The French queen became a notorious symbol of lavishness and excess in her lifetime as the wife of one of the world's wealthiest rulers. Historians today believe the pop-culture portrayals of Marie Antoinette as a callous, sexually deviant and spoiled princess who, upon seeing peasants protest a bread shortage, said "let them eat cake," to be hugely flawed.
The queen's unsavory reputation apparently came partly from hearsay and blackmailers in England, while her infamous catchphrase stemmed from a folk tale older than Marie Antoinette herself and attributed to her 50 years after her death, according to the Encyclopaedia Britannica. A wealthy Austrian at the helm of rival France during a time of rampant poverty, she became a symbol of inequality in a nation outraged with the excesses of a rich ruling class.
King Louis XVI and Marie Antoinette's niece Louise Marie Thérèse survived the Reign of Terror after the revolution and fled to modern-day Italy, where she married Charles III, Duke of Parma. Most of the jewels up for sale belonged to their son, Robert I, the last sovereign duke of Parma and Piacenza.
The collection also will include items from other antecedents of Robert I. Among them is a diamond tiara from Austro-Hungarian Emperor Franz-Josef given to his great niece, the Archduchess Maria Anna of Austria, in 1902, worth up to $120,000.