Abuse Survivor Quits Vatican Commission, Citing 'Unacceptable' Obstructions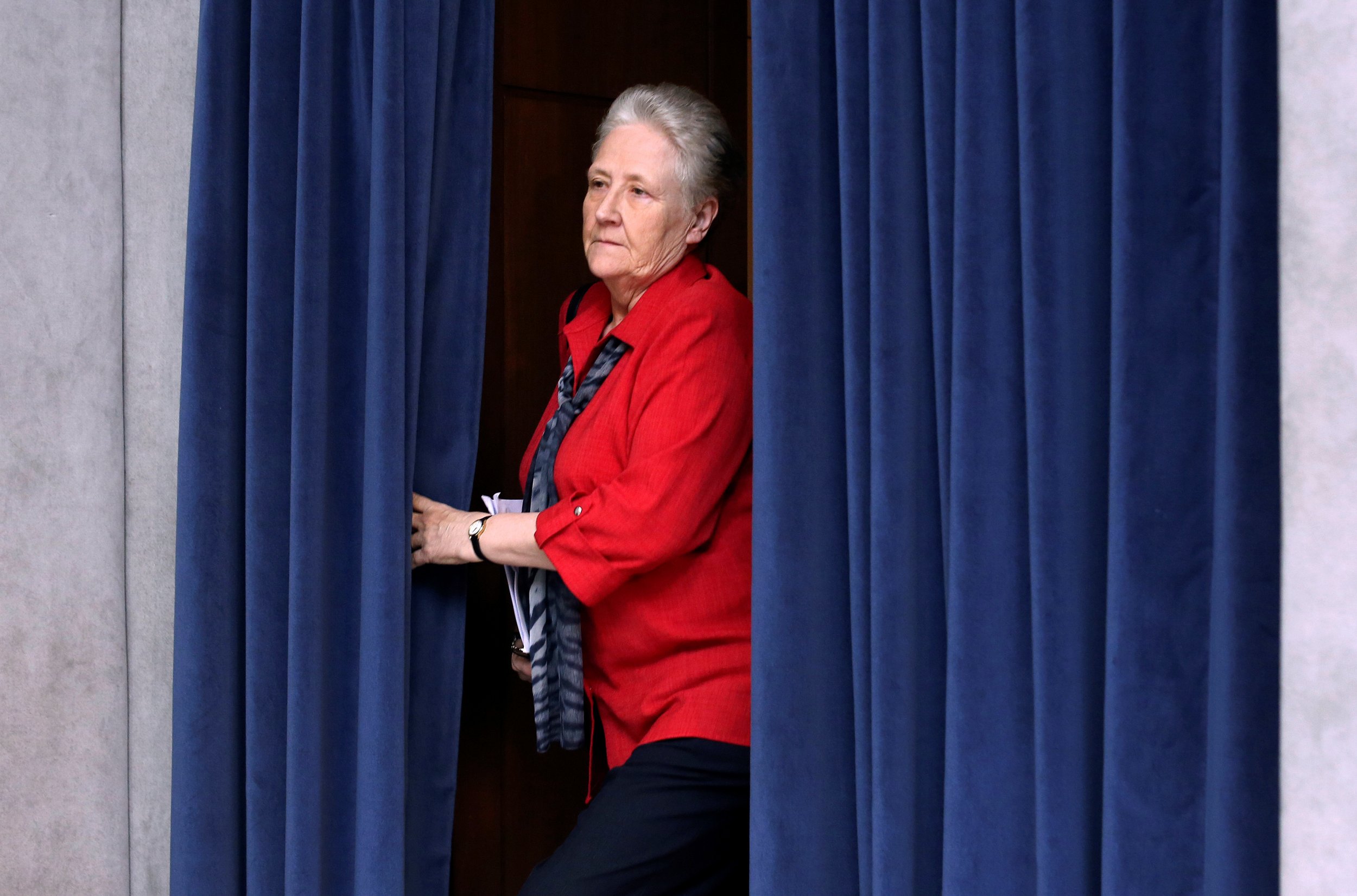 A survivor of clerical sex abuse has quit a Vatican commission that advises Pope Francis on how to deal with the problem, citing "stumbling blocks" and "unacceptable" resistance from some within the church hierarchy.
Marie Collins, who was sexually abused by a priest when she was 13 years old in Ireland in the 1960s, announced her resignation from the commission in a letter published in the National Catholic Reporter.
"I have come to the point where I can no longer be sustained by hope. As a survivor, I have watched events unfold with dismay," said Collins, who resigned Wednesday.
Pope Francis set up the Pontifical Commission for the Protection of Minors in March 2014 in order to propose new initiatives for dealing with child sex abuse within the Catholic Church. Collins was one of two survivors—along with British campaigner Peter Saunders—on the commission.
The commission suspended Saunders in 2016 after he publicly criticized it for failing to move fast enough. Saunders remains on an indefinite leave of absence from the commission.
In her letter, Collins said that the commission had not been given the requisite resources to do its work. For its first year of operation, the commission worked without an office or any staff.
Collins also criticized the reluctance of departments in the Vatican Curia—the church's administrative wing—to cooperate with recommendations, even those approved by the Pope.
"Is this reluctance driven by internal politics, fear of change, clericalism which instills a belief that 'they know best' or a closed mindset which sees abuses as an inconvenience or clinging to old institutional attitudes?" asked Collins.
The Irish campaigner said she decided to resign when she discovered that a certain Vatican department was failing to implement a directive from the Pope that all correspondence from victims and survivors should receive a response.
"I find it impossible to listen to public statements about the deep concern in the church for the care of those whose lives have been blighted by abuse, yet to watch privately as a congregation in the Vatican refuses to even acknowledge their letters," said Collins.
"It is a reflection of how this whole abuse crisis in the church has been handled: with fine words in public and contrary actions behind closed doors."
The commission's president, Cardinal Sean O'Malley of Boston, said that the commission expressed "our most sincere thanks for the extraordinary contributions she has made." A statement from the commission added that the Pope had "accepted Mrs Collins's resignation with deep appreciation for her work on behalf of the victims/survivors of clergy abuse."
Pope Francis has been outspoken against clerical child sex abuse, comparing it to a "satanic mass" and asking for forgiveness for the damage done by abusers. But critics have accused the Pope of failing to take a tough enough line on the abuse crisis, and the AP reported February that Pope Francis had reduced sanctions against several pedophile priests.