Marie Tillman, Pat Tillman's Widow: 'I Can't Speak for Him, Neither Can You'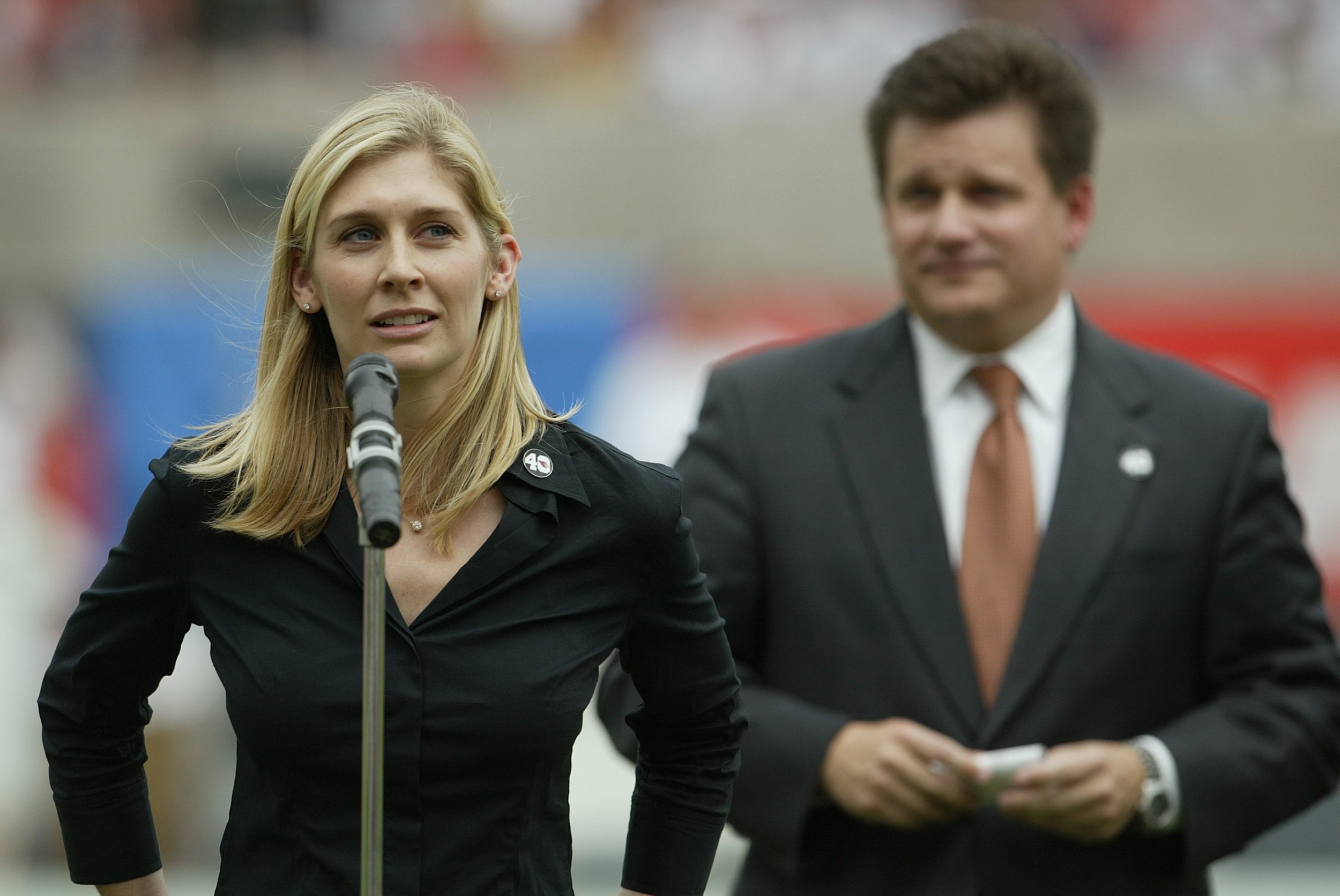 Former NFL linebacker and United States Army Ranger Pat Tillman's legacy has been tied to modern day political debates involving NFL players 14 years after his death.
However, his widow, Marie Tillman, believes that no one can speak for her late husband.
In an opinion piece for the Washington Post on Friday, Tillman noted that her husband was a "free thinker" who simultaneously served in the military while opposing the Iraq War and should not be pegged to a certain viewpoint in an effort to push a political agenda.
"I've been asked to comment countless times on what Pat would have thought about the National Football League protests, but I've always declined," Tillman wrote in an opinon piece for the Washington Post . "Over the years, I've become used to people wanting to know what he would have thought about something in the news, or assign a way of thinking to him based on what they know about who he was at 27. They want to freeze him in time. I find it ironic because Pat was always known as a free thinker who was constantly growing. He was very different when we got together at 16 from who he was at 27, and he would have been different, too, at 42. We should be able to respect his willingness to sacrifice for what he believed in without looking at it through the lens of today's divisive political climate. So while I still refuse to speak for Pat, I will speak as a widow, a wife, a mother, an American and, yes, a patriot.

"I think that patriotism is complex, like Pat himself. It is not blind or unquestioning. And it's a fool's errand to argue over who's allowed to claim sacrifice. Many of the kneeling athletes say they are protesting as American patriots who want the nation to be better than it is. When I look around at the vitriol aimed at them for expressing their beliefs, and at the compulsion to simplify complicated issues to pit people on opposing sides, I want to kneel, too. Because I believe we are at our best as Americans when we engage in constructive dialogue around our differences with the goal of understanding one another.
Tillman's legacy has been used as an example in the political discussion involving NFL players' decision to kneel during the national anthem as a form of protesting social injustice.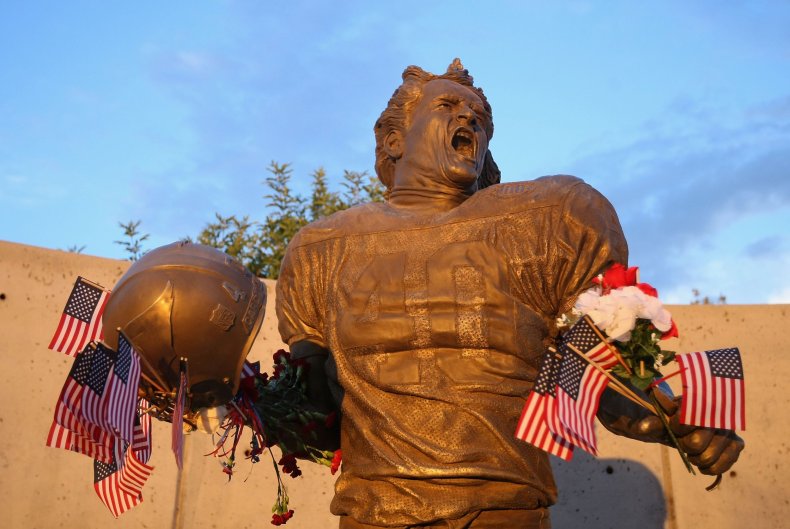 Many have argued that the players are disrespecting veterans, such as the former Arizona Cardinals linebacker. Others believe that the outspoken Tillman would have joined the current players in an act of solidarity.
But his widow believes only the man himself would be able to provide a definitive answer, although she does think he would be willing to hear both sides of the argument.
"I can't say how Pat would have felt about race in the United States today or kneeling during the national anthem," she wrote. "But I can say that he would have engaged in thoughtful and respectful discourse, never shying away from the nuance, never taking the easy way, and looking, always, for a conversation instead of a fight.
In September, Tillman's image was used as a parody of Nike's ad campaign featuring free agent quarterback Colin Kaepernick, who was the first player to participate in the kneeling protest two years ago.
Many argued that the tagline "even if it means sacrificing everything" better fit the slain Army Ranger, rather than the quarterback, who has remained unsigned since 2016.
However, Rory Fanning, a former Army Ranger who served alongside Tillman, told CNN that he "would be shocked if Pat Tillman wasn't out there taking a knee with these players."
"I think [Tillman] would have a lot more in common with people like Michael Bennett and Colin Kaepernick than [he does] the people who stand on the sidelines and jeer and try to repress their dissent," Fanning said. "So I'd be shocked if Pat Tillman wasn't out there taking a knee with these players because Pat cared about people who were exploited, people who were oppressed."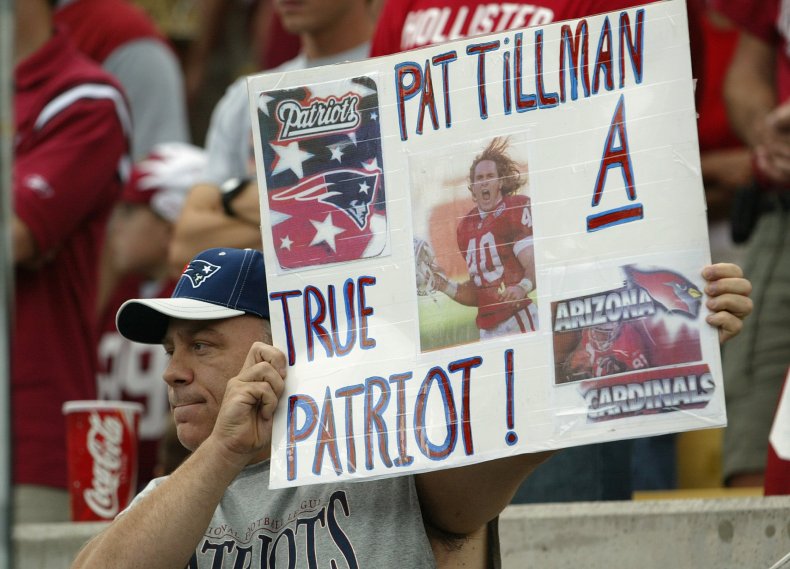 Tillman, a former Pro Bowl linebacker, retired from the NFL after four seasons to enlist in the U.S. Army in 2002, eight months after the September 11 attacks.
He received numerous awards for his service including a Silver Star, Purple Heart and a Meritorious Service Medal before being killed by friendly fire on May 4, 2005.