Congressman Introduces '420' Marijuana Legalization Bill to Regulate Weed Like Alcohol Throughout U.S.
Representative Earl Blumenauer of Oregon introduced a bill Wednesday that would regulate marijuana the same way the government currently regulates alcohol products.
The bill, H.R. 420, seeks to remove marijuana from the list of illegal narcotics under the federal Controlled Substances Act. The bill would also create a nationally regulated industry that would be overseen by the Bureau of Alcohol, Tobacco, Firearms and Explosives (ATF). "420" is slang among marijuana supporters that encourages celebration or smoking of pot on April 20, or at 4:20 on the clock.
Blumenauer, a Democrat from Oregon's 3rd Congressional District and a member of the House Ways and Means Committee, has worked with representatives from both parties toward legalization of marijuana and cannabis products in addition to seeking progressive reforms on the federal level. Marijuana is currently listed as a Schedule 1 drug defined as having "no currently accepted medical use and a high potential for abuse." Marijuana sits alongside heroin, LSD, peyote and ecstasy on the Drug Enforcement Agency's list.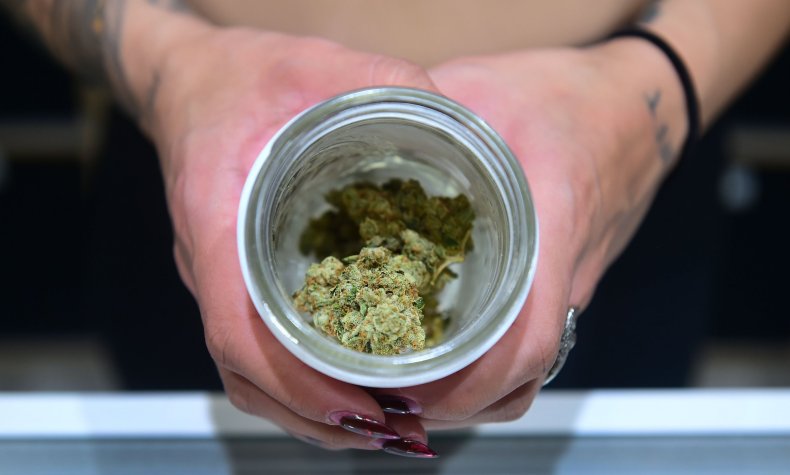 Blumenauer is the founder of the Congressional Cannabis Caucus composed of Republican congressmen Don Young of Alaska and David Joyce of Ohio, as well as Democratic Representative Barbara Lee of California. Joyce was recently named co-chair of the caucus that seeks to keep the federal government from interfering in state laws that have legalized marijuana or cannabis in order to "benefit our nation's veterans, patients and businesses across the country," he told Cleveland.com earlier this week.
The Cannabis Caucus seeks to "end senseless prohibition, ensure restorative justice for those impacted by the War on Drugs, advance research and expand access to vets," Blumenauer tweeted Wednesday, encouraging voters across the country to ask their representatives to join the caucus.
The National Organization for the Reform of Marijuana Laws (NORML) lauded the Oregon Democrat who issued a statement about bipartisan congressional efforts to legalize marijuana or create "common sense" regulation.
"The Cannabis Caucus was the first of its kind to create a forum for elected officials to collaborate on ways to address our outdated federal marijuana laws," Blumenauer told the group Wednesday. "Congress is clearly out of step with the American people on cannabis when national support for federal marijuana legalization is at an all-time high and we saw several states move toward with legalization last November."
"While the bill number may be a bit tongue in cheek, the issue is very serious. Our federal marijuana laws are outdated, out of touch and have negatively impacted countless lives," Blumenauer told NORML.