Proposed Itinerary for Colorado's First 420 Camp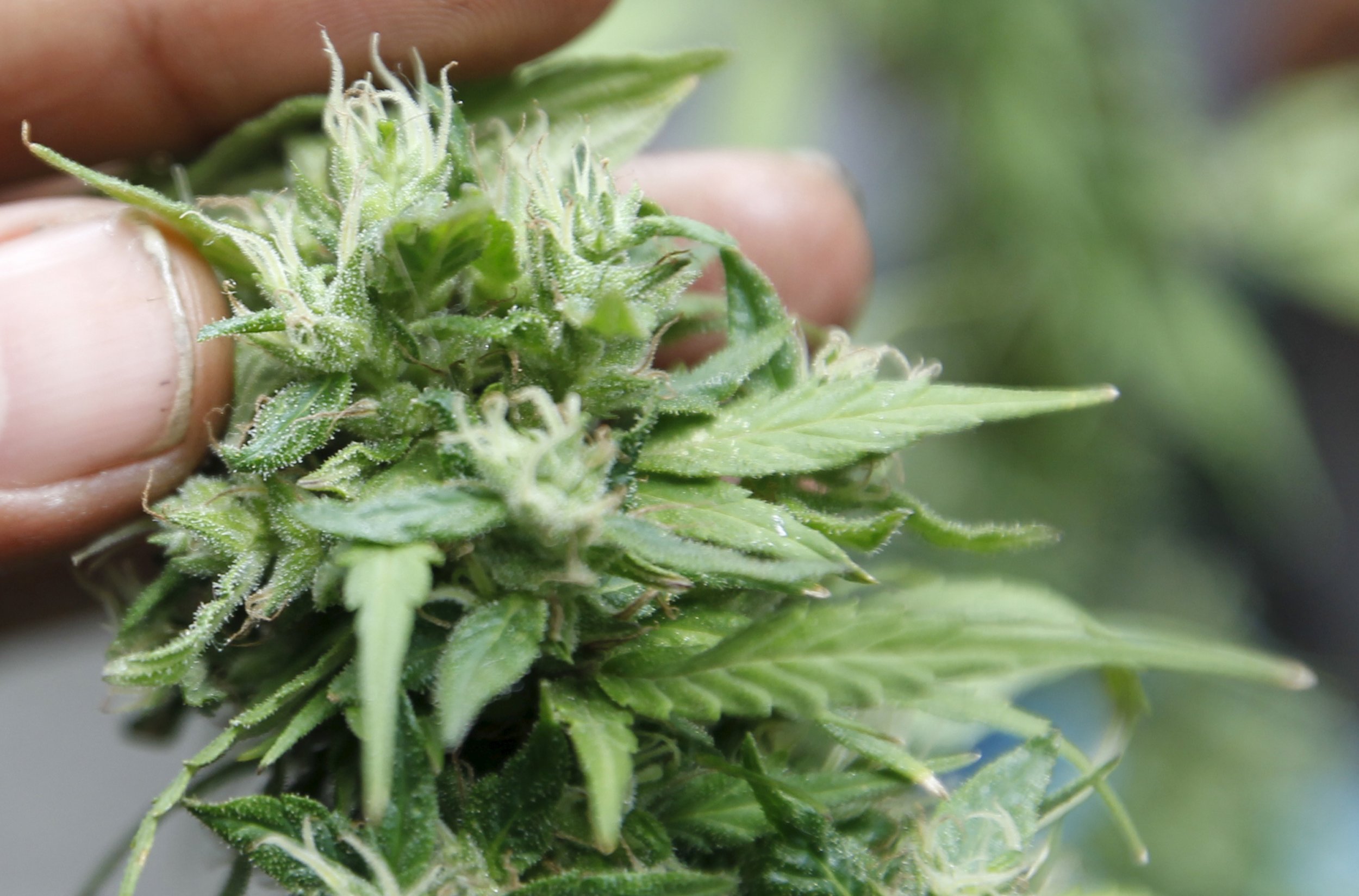 Attention Campers: On July 1, a new kind of camp will open in Colorado. It's called CannaCamp, and it's not for kids. It's the latest hospitality venture from a company called Bud+Breakfast, which has already opened two Mary Jane-friendly motels in the state.
Although marijuana has been legal in Colorado since 2012, public consumption is not, so most hotels and camping grounds won't allow it on premises. CannaCamp is BYOW: Weed isn't sold there. Nor are guests allowed to smoke in their cabins. But if you're having trouble finding reefer or figuring out what to do with it, you can turn to the "cannabis concierge," who'll provide a recommended strain menu (available at Colorado's recreational marijuana dispensaries) and "suggested pairings" for specific meals or activities.
Spread over 170 acres in the San Juan Mountains, the CannaCamp resort will feature wooden cabins to sleep in and lots of greenery to smoke among. "We're bringing an element of luxury to that adventurous, exploratory vibe of childhood summer camp, in a beautiful setting where visitors can enjoy marijuana in a safe, comfortable, social environment," Joel Schneider, head of the management group overseeing CannaCamp, said in a statement.
Camp activities will include bonfires, hiking, fishing and marshmallow roasting. There's also cannabis cultivation, cooking and yoga classes. Before your cannabis-infused massage, fortify yourself with a Wake + Bake Breakfast: "Grab a fresh cup of coffee or an uplifting Sativa strain and enjoy a gourmet breakfast prepared with care by our skilled on-site chefs." And, of course, the 4:20 Happy Hour. Is that a.m. or p.m.? In this joint, it hardly matters.
As groovy as this all sounds, we've devised a revised itinerary that will take campers to an even Rocky Mountain-higher plane of being. Let's all focus on the CannaCampers in the ad below and pretend that they are the CannaCamp staff. We'll call the woman on the left Dankette and the guy on the right Herbie. They'll be our counselors. We know they're cool because they are wearing shades and don't drink the water from the glasses in front of them. (As W.C. Fields once said, "I never drink water. I'm afraid it will become habit-forming.")
8 a.m.: Wake + Bake Breakfast Mystery Hour
This is the part of the morning when you, the camper, wake up, take a bong rip of Chocolope, and then spill Count Chocula all over your T-shirts because you can't stop giggling. When asked what was so funny, you won't remember. Fortunately, Scooby Doo is on hand to solve the case. Or maybe it's just a stray dog. Nobody is sure. The mysteries are endless. Dankette and Herbie stand watch, but never remove their shades. You wonder: Do they even have eyes on the other side? Is our planet one giant eye?
Recommended strain pairings: Chocolope, Milky Way, Lucky Charms, Blueberry Haze, Strawberry Cough
9 a.m.: Morning Hike to the Fridge
Herbie leads guests on a march to the refrigerator, then forgets why they're marching and who they are. Herbie is already fully loaded. Luckily, Dankette has an alternate plan.
"Dude, where's the couch?" she muses.
"Brilliant!" you think. "Wherever Dankette's eyes are, they're on the bowl. Speaking of which…"
Recommended strain pairings: Amnesia Skunk
9:15 a.m.: Cartoons
Let's get real. No one has the energy to leave the house yet. Turn on that TV. Adventure Time is on! Everyone gets into a very serious political debate about the social implications of Princess Bubblegum and the Earl of Lemongrab in the land of Ooo. You suddenly become wary of Herbie after he shares that his favorite character is Treetrunks. What kinda sadist would say that? You smell a conspiracy. Or maybe it's the yoga room nearby.
Recommended strain pairings: Grape Ape, Ice King, Bubblegum Kush, Chocoberry, Peppermint Butler, Lumpy Space Princess, Boobafina, Beemo
10:30 a.m.: Yogi Bear High Yoga
This exercise class is not your average high yoga! It helps prevents forest fires, too.
Recommended strain pairings: Upward Chemdawg, Gummy Bear OG, Norwegian Woods
11 a.m.: Cheez Hour
Each guest is handed a laundry basket full of Cheez doodles, Cheez-It Zingz Chipotle Cheddars and Cheez-It Queso Fundido Zingz. "Sooooo cheesy," you say through a mouthful of baked snack cracker crumbs.
Recommended strain pairings: Blue Cheez, Cheese n Chong, Double Dutch Cheese, Afgooey Fondooey
12 p.m.: Coloring Book Hour
You get a coloring book and a 128-pack of Crayola's.
Herbie warns "As tasty as may they look, DON'T EAT THEM!"
Recommended strain pairings: Purple Urkel, Purple Cat Piss, Acapulco Gold, Panama Red, Rainbow Diesel, White Rhino
1 p.m.: Shake + Bake Lunch
A lunch during which Taylor Swift's "Shake It Off" repeats itself for 60 minutes because no one can remember how to work the remote.
Recommended strain pairings: Girl Scout Cookies, Headband, Bubblegum, Blondie
2 p.m.: Arts + Crafts
Time to make macaroni noodle bongs and pipe-cleaner ash trays. At the end of this activity, Freddy, the onsite drool wiper, pats down the chins of each guest.
Recommended strain pairings: Sparkle Kush, Dankey Doodle, Gorilla Glue #4
3 p.m.: James Franco Poetry Hour
At this point, guests will be so stoked that they can actually understand the free verse of stoner-actor James Franco.
Recommended strain pairings: Pineapple Express
4:20 p.m.: Trigger-Happy Hour
They say fatal overdosing from ganja is nearly impossible. Let's test the limits!
Recommended strain pairings: AK-47, Durban Poison, Alaskan Thunderfuck, Death Star, Murder OG, THC Bomb
5 to 7 p.m.: Naptime
8 p.m.: Mellow Roast
After Freddy stops guests from scorching their fingers in the campfire, guests watch reruns of the Charlie Sheen Roast while popping mallows straight out of the bag.
Recommended strain pairings: GramMaster Jiwana, Psychocracker, Chocolate Chunk
9 p.m.: Tropical Vape Hour
Guests go up in steam! If they can get up at this point.
Recommended strain pairings: Maui Waui, Derpzilla
10 p.m. - TBD: Sit on the Couch and Stare at Stuff Hours
'Nuff said.
Recommended strain pairings: Granddaddy Kush, Moonflower
Proposed Itinerary for Colorado's First 420 Camp | Culture