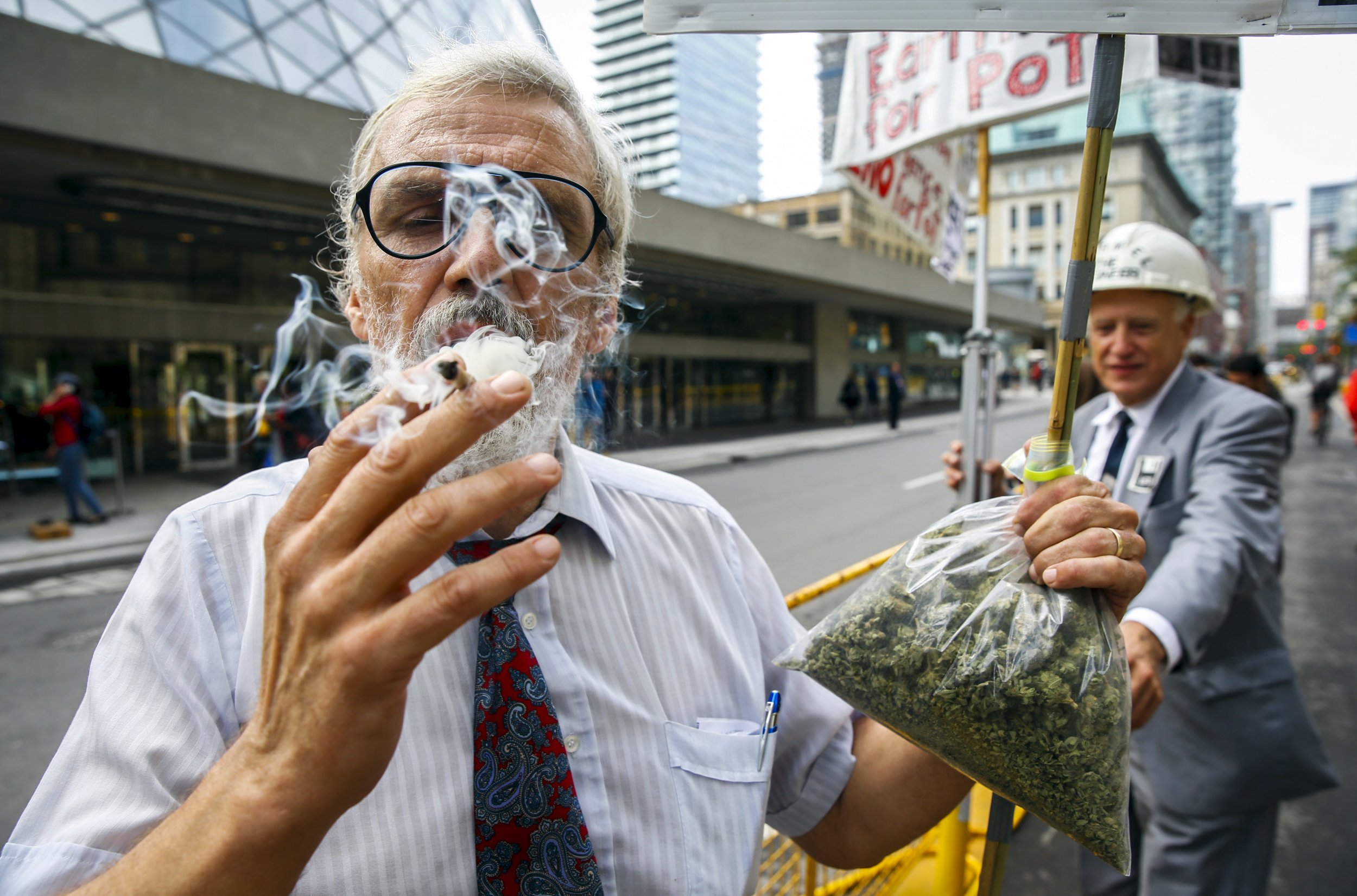 A bill to legalize and regulate recreational marijuana in Canada passed the House of Commons on Monday and is moving to the Senate, where conservative senators are threatening to stymie the country's plans for a comprehensive July roll-out.
In a 200-82 vote, the House of Commons passed a bill to legalize the drug, but also to keep it away from young Canadians (the legal marijuana-use age will be 18 unless provinces vote otherwise). The measure also would establish safety and product quality requirements and impose punishments for those who produce or sell on the black market.
Conservatives in the House of Commons tried to force a delay in the legalization roll-out, but that lost out by a landslide, with a 199-83 no vote. Justice Minister Jody Wilson-Raybould, who sponsored the bill, tweeted and called the House passage another important step for Canada's nationwide legalization framework.
Senators, who will receive the bill next, threatened to block it on the grounds that several provinces are not yet ready to provide a framework for legalization and enforce the provisions in the bill.
Canada's 10 provinces are tasked with creating their own legal frameworks before the roll-out next year––including policing, tax revenue allocation, operating rules, restrictions and punishments for black-market sales. Some say July 1 is an impossible date to work with. Quebec, the highly populated province in eastern Canada, has been especially hesitant. It asked the federal government multiple times for a one-year delay in the roll-out date, to no avail. A mayor in Quebec's small, Indigenous village of Kuujjuaq told CBC News, "We're absolutely not ready," saying that they lacked police forces.
The initial marijuana legalization bill was inspired by legalization efforts in the United States––namely, Colorado's and Washington's legalizations in response to a vote in November 2012 elections. But since then, Canada has forged far ahead of the United States, where legalization so far happens on the state level and is still technically in violation of federal law. Only nine states and the District of Columbia have legalized recreational weed, and those efforts are being stalled by an anti-weed Trump administration and its supporters. Marijuana is still a Schedule I drug, which prevents researchers from studying its benefits with government funding, and there are no plans to change that label.
Prime Minister Justin Trudeau has said legalizing marijuana quickly, despite any challenges associated with doing so, was better than allowing the black market to prevail. "Young people have easier access to cannabis now, in Canada, than they do in just about any other countries in the world...the fact is it is bad for the developing brain and we need to make sure that it's harder for underage Canadians to access marijuana," he said at an economic conference in 2016. "The other piece of it is there are billions upon billions of dollars flowing into the pockets of organized crime, street gangs and gun-runners, because of the illicit marijuana trade, and if we can get that out of the criminal elements and into a more regulated fashion we will reduce the amount of criminal activity that's profiting from those, and that has offshoots into so many other criminal activities."