World's Largest Cannabis Dispensary Adds Pizza Parlor, Coffee Shop
Planet 13, a 112,000-square-foot dispensary in Las Vegas, hopes to draw non-tokers with new offerings.
The owners of a massive Las Vegas cannabis dispensary are adding a pizzeria and coffee house to attract customers who don't partake in the now-legal herb.
Planet 13, a 112,000-square-foot complex that opened in November 2018, bills itself as the "largest cannabis superstore and entertainment complex on planet Earth." But far from the stereotype of a head shop, it offers an Apple Store-like atmosphere, with sleek modern decor, digital projections and motion-sensor displays, and friendly associates toting iPads.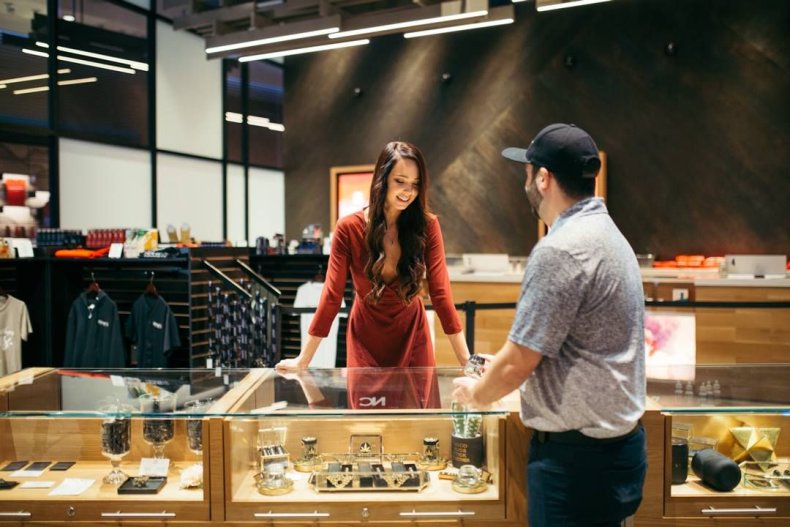 Foot traffic has averaged 2,465 people per day since the beginning of 2019, but nearly a third of visitors don't avail themselves of the bud, vape and edibles on sale.
"The superstore isn't just a dispensary; it's a destination," co-CEO Larry Scheffler said in a statement. "Customer traffic is growing; however there are many more people that come to see the store that don't buy cannabis. The coffee shop and bistro/pizzeria will act as a draw and a tool to service that customer, while also increasing the existing customers average ticket."
The pizzeria will be operated by Rickety Cricket, a popular chain of Arizona brewpubs, while the coffee shop—operating as Purc Coffee, "Coffee for the Planet"—is being billed as a unique "greenhouse concept." Taking up about 4,500 square feet, the café area will seat between 130 and 150 patrons.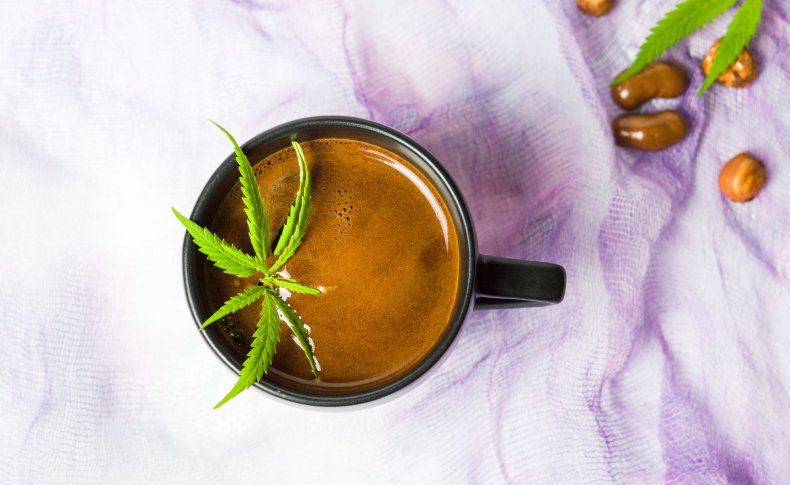 "The SuperStore is already a destination for thousands of people every day, they come and spend hours looking at the amazing entertainment, displays and the spectacle that is the SuperStore," said Rickety Cricket owner Terry Thomson. "I'm thrilled to be able to serve the food that has made Rickety Cricket so popular in Arizona to this large and diverse new customer base."
The new additions are expected to be open for business by July 2019. There are also plans for a tasting room for marijuana-infused beer and wines and a lounge for consuming marijuana on-site, if that is legalized.
"This is just the beginning," teases Scheffler. "We are well-capitalized and expect to continue to drive results from the superstore, while also beginning to leverage our growing reputation into other attractive markets."
In its first year of legal sales, Nevada collected more than $69.8 million in marijuana tax revenue.