Philly DA Drops Dozens of Marijuana Criminal Charges, Joins Other Big Cities in Decriminalization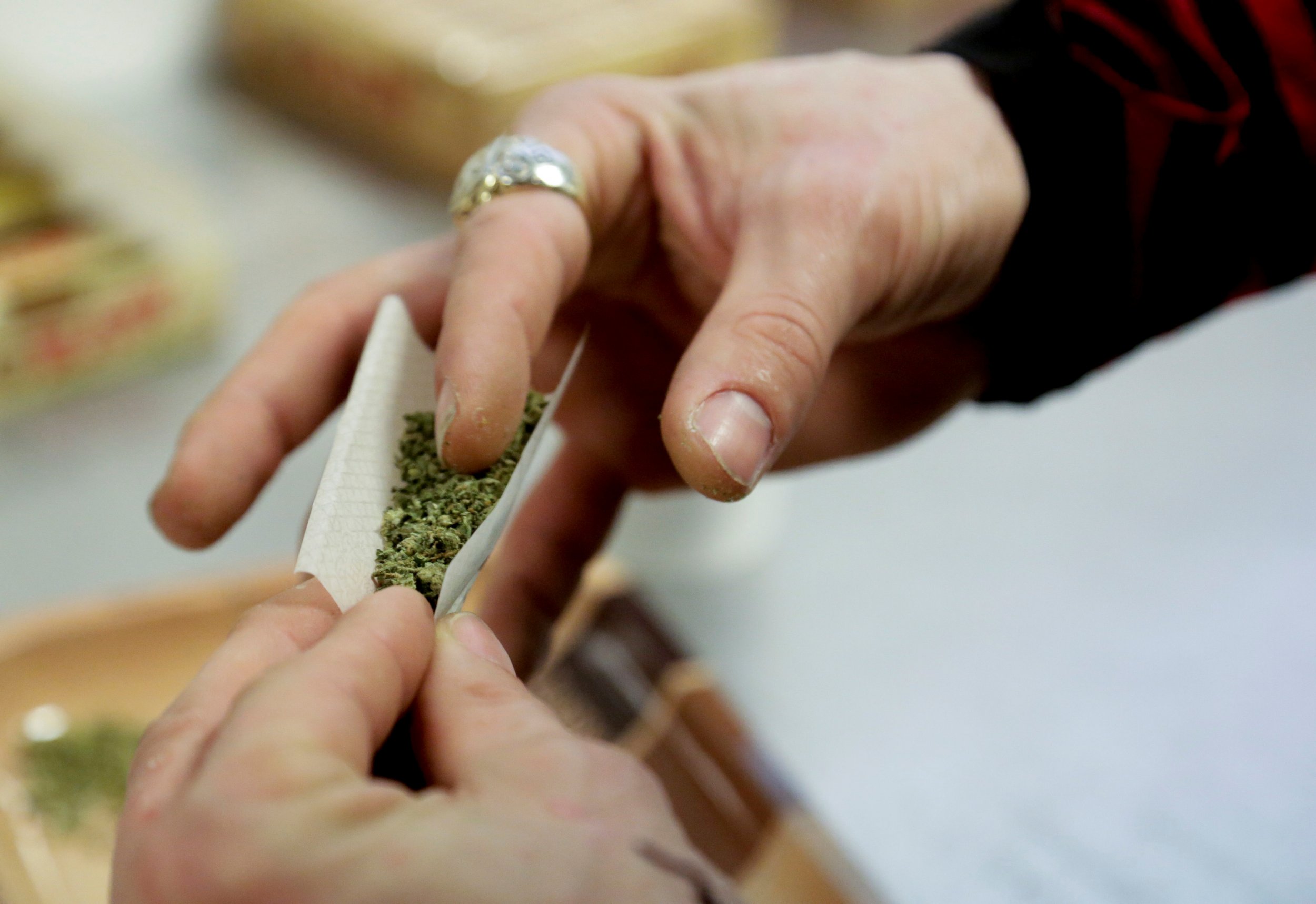 A Pennsylvania district attorney announced on Thursday that his office dropped 51 marijuana charges last week, becoming the latest major city to wipe away weed charges en masse.
Philadelphia District Attorney Larry Krasner told reporters his office would outline a new policy on pot possession, getting away from directing resources to minor crimes when they could be used to help "solve homicides," NBC Philadelphia reported.
"We are going to tell them, yes, drop any cases that are simply marijuana possession," Krasner said. The DA will continue to prosecute cases of drug possession with intent to sell, he noted.
The city has relaxed punishments for marijuana possession over the past several years. Mayor Michael Nutter approved legislation in 2014 to reduce the penalty of anyone caught with up to 30 grams of weed, or just over an ounce, with a $25 fine rather than arresting them. Under the measure, those caught getting high in public would be subject to a $100 fine and a violation citation, similar to a parking ticket, said City Council member Jim Kenney, who sponsored the bill.
Krasner said people caught with marijuana are issued citations about 90 percent of the time, with the remaining 10 percent receiving misdemeanor charges. His office will no longer be prosecuting those cases.
"I did it because I felt it was the right thing to do," Krasner said. "We could use those resources to solve homicides."
Philadelphia joins other major cities including San Diego and San Francisco in adopting more progressive marijuana policies. Both cities eliminated thousands of weed-related convictions after a proposition legalizing recreational use of marijuana in California took effect last month.
San Francisco District Attorney George Gascón said his office would retroactively apply the passage of Proposition 64 to all cannabis cases dating back to 1975, the San Francisco Examiner reported.
"We want to address the wrongs that were caused by the failures of the war on drugs for many years in this country and begin to fix the harm that was done not only to the entire nation but specifically to communities of color," Gascón said at a press conference in January. His office announced it would dismiss and seal 3,038 marijuana misdemeanors, and re-call and re-sentence up to 4,940 felony cannabis convictions.
In San Diego County, 680 felony convictions have been reduced to misdemeanors since January and District Attorney Summer Stephan said her office is reviewing thousands more cases, according to ABC. About 4,700 cases going back to 2002 may be eligible for dismissal or reduction.
"It was the will of the people that allows this kind of relief," Stephan told the station.
That public will comes at a time when federal government appears to be re-positioning itself against progressive marijuana policy. In January, days after California passed its new legislation, Attorney General Jeff Sessions announced the Justice Department would repeal an Obama-era memo that allowed states to legalize marijuana free from federal interference.