Pot on Campus: Marijuana Use Is up for Underage College Kids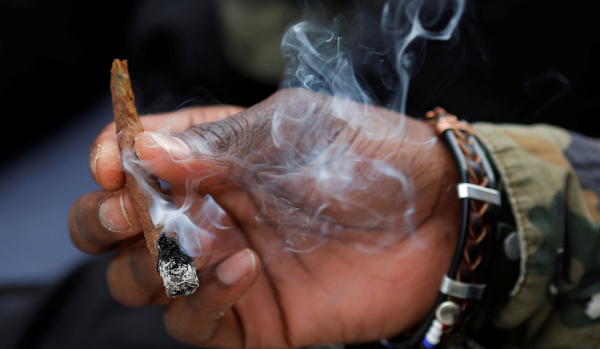 Marijuana use among underage students on college campuses in Oregon—one of the first states to legalize recreational marijuana use for adults—is on the rise, according to a new study conducted by researchers at Oregon State University.
Using cross-sectional data from the Healthy Minds Study on drug cases reported during the school years between 2012 and 2016, the researchers, including one co-author from the University of Michigan, found the number of cases of students caught with marijuana on OSU's campus had jumped dramatically since the state went completely legal in 2014. They published their findings in the journal Addiction on Wednesday.
There were only 57 instances where underage students were caught violating the school's drug policy during the 2014-2015 school year. But by the end of the 2015-2016 school year, the number of violations had jumped to 91. So far during the 2016-2017 school year, 52 violations have already been reported, and OSU spokesperson told the Statesman Journal in a statement.
In Oregon, as well as seven other states, adults are able to use marijuana recreationally. However, it is still illegal for marijuana to be on OSU and University of Oregon campuses, because they are federally funded. Regardless of laws at the state level, marijuana is still federally illegal and remains listed as a Schedule I drug on the Controlled Substances Act, preventing federally funded universities from allowing campus use.
The study's authors warned, however, that marijuana legalization may not be to blame for the uptick in marijuana use on OSU's campus.
"We found that overall, at schools in different parts of the country, there's been an increase in marijuana use among college students, so we can't attribute that increase to legalization alone," the study's lead author David Kerr said in a statement.
U of M's Healthy Minds Study, which released earlier in the year, surveyed nearly 11,000 students from seven four-year universities across the U.S., some of which were in states that didn't have legal marijuana laws on the books. Only 19 percent of students who participated in the national survey reported using marijuana within the last 30 days.
A separate study called Monitoring the Future, released in 2016, also suggested marijuana use on college campuses were on the increase. The annual study, which reviewed administrative data of student drug use between 2006 and 2015, found student marijuana use had jumped from 30 percent in 2006 to 38 percent in 2015.