Destination Green: Marijuana Company to Turn California Town Into Tourist Spot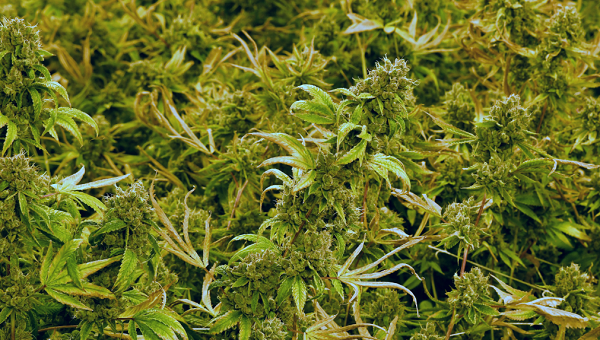 With some variations for personal preferences, adult vacations usually involve: beaches, pina coladas or other alcoholic beverages with cute little umbrellas in them, boating, dancing, midday naps and potato chips and other delicious foods that make all that beach-body planning irrelevant.
Now that marijuana is legal in eight states, adults can add another box to their vacation to-do list—legally smoking weed in a town dedicated to the herbal healer.
American Green Inc., a cannabis company based out of Tempe, Arizona, on Thursday announced it had purchased the tiny town of Nipton, California, and it plans to turn the area into a marijuana-friendly tourist destination.
American Green purchased the town, which covers 120 acres of land, for a cool $5 million. The development isn't expected to be ready for visitors for the next 18 months, but in the meantime the company plans to invest about $2.5 million to build a general store, a hotel, a school building and mineral baths. An added attraction: All of the buildings, including structures that are already on the land, will be powered completely by renewable energy.
Although the building plans don't seem much different than those for any other resort town, the new Nipton will stand out because it will be completely targeted to 420-friendly visitors. The town will include a cannabis grow site used for making pot edibles; marijuana dispensaries; and artist-in-residence programs. American Green also plans to create a facility that will produce water infused with CBD, the nonpsychoactive ingredient in marijuana that's known for reducing pain and inflammation.
Only about 20 people still live in Nipton, which was once a mining town. It sits in California's San Bernardino County near the Mojave National Preserve and Nevada border, and it still gets a bit of foot traffic from people traveling between Los Angeles and Las Vegas, Stephen Shearin, American Green project manager, told Bloomberg. By car, it would take visitors about three hours to get to L.A. and an hour to get to Vegas.
"The gold rush built this city," Shearin said. "The green rush can keep it moving the way people envisioned it years ago."
Based on tourism reports from other marijuana-legal states, Nipton could see exponential profit growth by becoming a weed destination. Following the passage of the recreational marijuana law in Colorado, the state saw a reported 77.1 million visitors in 2015, generating about $19.1 billion in marijuana profits and $1.13 billion in state and local taxes. Its record-breaking sales were up nearly 7 percent from when cannabis was first made legal the year prior.
Although California has allowed the use of medical marijuana since 1996, the state passed laws allowing adults to consume pot recreationally only in November 2016. Recreational dispensaries won't open in the state until January 2018.