Elizabeth Warren: Weed Bill Will Get Vote if Democrats Win Senate
Certain sects of the Republican party want to reclaim the fight to legalize marijuana as their own crusade, one that will gain them crucial points with young and Libertarian voters. But progressive Democrats are also on the weed wagon.
In an interview with Rolling Stone, Senator Elizabeth Warren said that Democrats would vote in favor of a bill to end federal meddling in marijuana regulation, should they take Senate in November.
"I feel confident that if the Democrats recapture the Senate we'll get a vote on this, and the vote will carry," she said of a bill to make cannabis regulation a state-issue, on which she is a co-sponsor. "I think we've got the votes for this."
A number of prominent Democratic candidates are in support of legalizing marijuana. Senate hopeful Beto O'Rourke, of Texas, supports decriminalization for the possession and sale of small amounts of the drug. New York gubernatorial candidate Cynthia Nixon has made the legalization of marijuana a cornerstone issue in her campaign against incumbent Governor Andrew Cuomo.
Warren's bill, the Strengthening the Tenth Amendment Through Entrusting States (STATES) Act, has bipartisan support, but has stalled and is unlikely to be passed in Congress this session.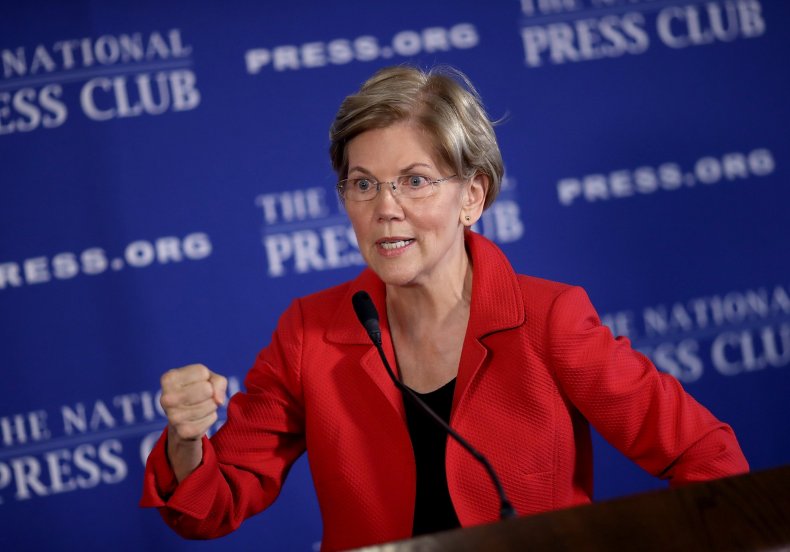 "We've got plenty of colleagues on the Democratic side who will support this, and Donald Trump said it sounded like a good idea to him," said Warren. "He's said it, I think, three different times now. So I'm pretty hopeful that if we could get a vote in Congress that we could actually get this passed."
Still, she was quick to point out that two Republican leaders are holding up the bill, Senate Majority Leader Mitch McConnell and Attorney General Jeff Sessions.
"Let me describe it this way: We are in a moment when Jeff Sessions highlighted aggressive law enforcement on marijuana and a lot of folks here in Congress looked at each other and said, 'That's a bad idea,'" she said. "What [Republican Senator] Cory [Gardener] and I have done is give them a place to channel that where we can make real change. Now we just need to get a vote from Mitch [McConnell]."
Marijuana is legal in nine states and 46 states have decriminalized it at some level, but the Federal government still considers the substance contraband.
Warren, who has been called a frontrunner to clinch the Democratic presidential nomination in 2020, wouldn't comment on whether a Democrat who opposes marijuana decriminalization could win the primary. She did, however, add that, "this is where America is. And the idea that the federal government clings to a law that makes no sense in the lives of most Americans is so outdated that it would be laughable if it didn't cause real pain to a lot of people."
The Senator maintains that she has never personally smoked marijuana.