Federal Drug Arrests Are Going Down as Marijuana Becomes Legal Across the U.S.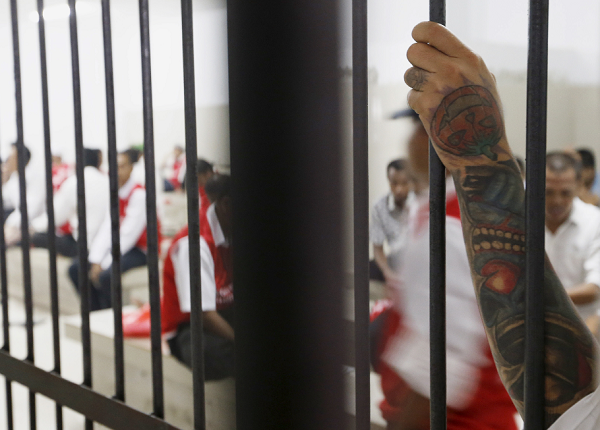 Federal arrests and sentences for drug-related crimes have been slowly declining since 2012. The biggest drop has been the number of federal crimes based on marijuana charges, which has fallen significantly over the last five years.
There were more than 67,700 people charged with federal crimes in 2016; 19,945 were charged with drug-related offenses compared to 20,790 in 2015, according to data released by the U.S. Sentencing Commission (USSC) Monday.
Although the overall number of marijuana-related federal sentences stayed virtually the same—from 3,543 in 2015 to 3,534 in 2016—sentences specifically related to marijuana trafficking dropped a bit, from 3,431 sentences in 2015 to 3,398 in 2016.
A more notable drop in marijuana-related federal sentences followed the legalization of marijuana in Colorado and Washington in 2012, according to the USSC. The department listed 6,992 federal marijuana sentences in 2012, which decreased to 4,942 federal marijuana sentences in 2013. In 2014, federal sentences related to marijuana dropped down to 3,971.
Although the use, cultivation, distribution and sale of marijuana is still a federal offense, states with more permissive marijuana laws have been given flexibility by the Justice Department: In some cases, prosecutors are allowed to ignore certain offenses as long as they don't flout state marijuana laws.
Federal drug crimes related to powder cocaine and crack cocaine have also decreased over the last five years. In 2016, there were only 3891 federal sentences regarding powder cocaine compared to 2015's 4,208 sentences, while crack cocaine dropped from 1,958 federal sentences in 2015 to 1,582 in 2016.
However, federal drug crimes including heroin and methamphetamine did see an increase in 2016.
Sentences related to methamphetamine still reigned as the overall highest federal drug offense in 2016 and actually increased up to 6,626 cases in regards to the drug that year, compared to 6,468 sentences in 2015. As for heroin, which is at the epicenter of a country-wide epidemic, federal sentences increased to 2,830 in 2016 while only 2,744 cases were sentenced in 2015.