A comfortable—and growing—majority of Americans support legalizing marijuana, a new poll found this week.
Sixty-six percent of Americans support legal recreational weed, according to a survey from Gallup that was released Monday. That was a record high in nearly 50 years of polling on the subject from Gallup. When the group began polling on marijuana—all the way back in 1969—support for legal weed was at just 12 percent. Less than a decade ago, in 2009, support was still only in the low 40s.
Support for legal weed is now widespread across demographics. A majority of Democrats (75 percent), Independents (71 percent), Republicans (53 percent), young people (78 percent), 35- to 54-year-olds (65 percent) and older people (59 percent) all approve of legalizing marijuana. Across the North, South, East and West support for legal weed settled in between 65 to 67 percent.
The Gallup survey polled 1,019 U.S. adults from October 1 through October 10. It had a margin of error of plus or minus 4 percentage points.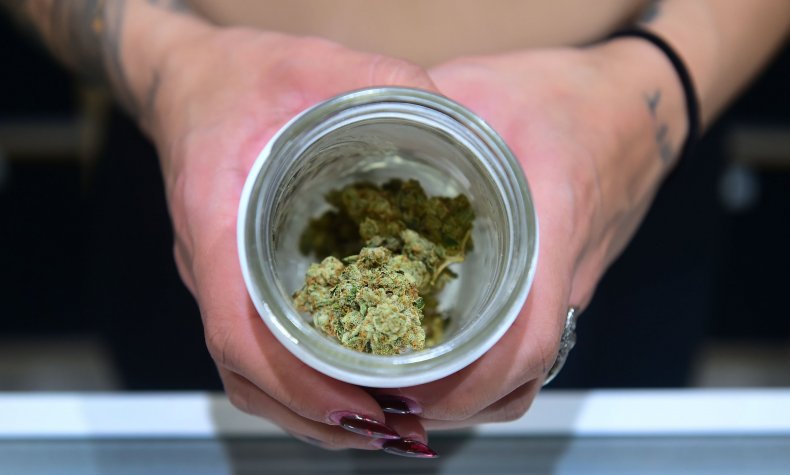 The results from Gallup fall in line with polling from other firms. This month, for instance, a poll from the Pew Research Center found 62 percent of Americans support legal weed.
Washington, D.C., and nine states—Alaska, Washington, Colorado, Oregon, California, Maine, Massachusetts, Nevada and Vermont—have legalized recreational use marijuana. Medical marijuana, meanwhile, is legal in more than half of U.S. states.
Attorney General Jeff Sessions has long been a vocal and dogged opponent of legalizing marijuana, however, and has threatened to crack down on the drug at the federal level. But his crackdown has thus far been ineffective and, in some ways, has inspired policymakers to take action on the state level.
"Jeff Sessions has acted as a catalyst in getting people up off their rear ends and moving on this issue," Democratic Senator Elizabeth Warren told Rolling Stone in August.
Four more states will vote on marijuana-related ballot measures in November. Michigan and North Dakota will vote on recreational legalization while Missouri and Utah will vote on medical marijuana.