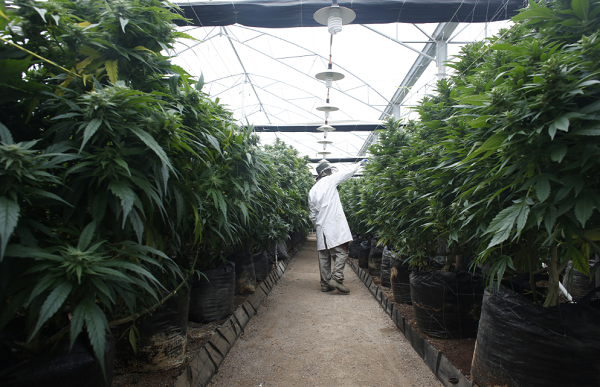 Medical marijuana is now legal in 30 states across the U.S., but patients looking to get high with their doctor's permission still face a hard time tracking down pot prescriptions and legal cannabis.
Those challenges are at the forefront of a pending lawsuit in New York demanding that the New York State Health Department block new cannabis businesses. The New York Medical Cannabis Industry Association, which represents the state's five medical cannabis developers, said in the lawsuit filed Thursday that the state's plan to give five more companies licenses to grow and sell marijuana would lead to further losses to the companies already in service. The lawsuit said the companies have struggled to make a profit because so few doctors and patients are utilizing the state program.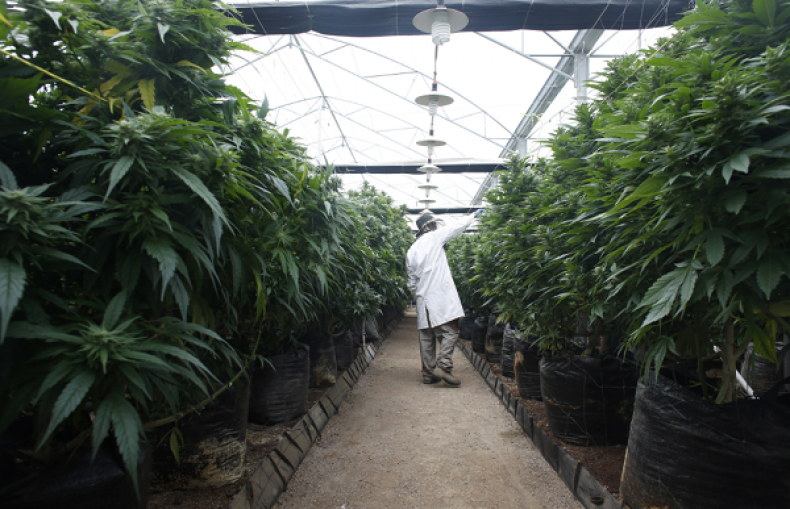 Since New York launched its medical marijuana program in 2016, only about 17,600 people have been registered as medical marijuana patients compared to the more than 200,000 people who have illnesses making them eligible for the program. Out of the roughly 90,000 doctors in the state that could be registered to certify patients for medical marijuana, only about 1,000 of them actually were.
A 2016 Drug Policy report found the biggest reason patients weren't enrolled in New York's medical marijuana program was because they hadn't found a doctor to prescribe the medicine. The report noted some of the patients who had received medical marijuana certification spent up to four months trying to locate a registered physician to prescribe them medical marijuana.
During a hearing Tuesday, representatives from the New York Medical Cannabis Industry Association said the five existing marijuana companies in New York were already "operating at a loss" and only using "a small fraction of their manufacturing capacities." "Flooding the supply market when there is insufficient patient demand will undermine the viability of the entire program, which is not yet a profitable industry," the lawsuit stated.
Other states including Florida, Georgia and New Jersey have also been accused of making it difficult for medical marijuana patients to get cannabis products.
In California, which has long been touted as a leader in the legal marijuana movement, state officials could soon make it harder for patients looking to toke up. Governor Jerry Brown released Friday the state's draft regulations for its longstanding medical marijuana program. Under the new rules, cities and counties will still be allowed to approve medical marijuana businesses before they are allowed to register for an operating license from the state. Dispensaries will not be allowed to set up shop within 600 feet of schools and all products must come in child-proof packaging, similar to medical and recreational rules in Colorado. Dispensaries will only allowed be allowed to remain open between the hours of 7 a.m. and 9 p.m.
Hezekiah Allen, president of the California Growers Association, told San Francisco's CBS affiliate Friday that the draft rules were "a major step toward a well-regulated cannabis industry."