Is Synthetic Marijuana Safe? DEA Gives Pharma Company Green Light to Produce Fake Drug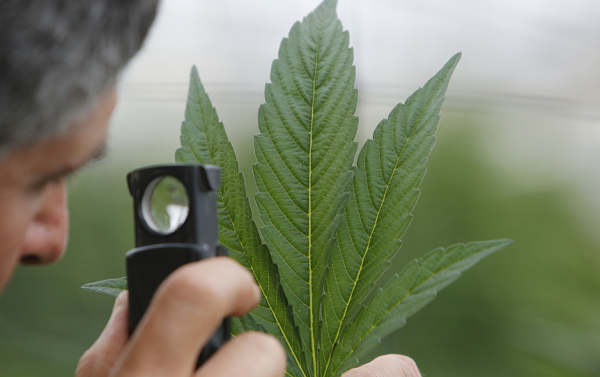 A pharmaceutical company which donated $500,000 to a marijuana opposition group has received DEA approval to produce Syndros, a synthetic marijuana drug.
Insys Therapeutics, which produces the Syndros drug, funded about 10 percent of money raised by Arizonans for Responsible Drug Policy, an anti-marijuana campaign that opposed Arizona's recreational marijuana ballot measure during the 2016 election, The Washington Post reported Thursday. Insys was the only pharmaceutical company on record that had donated to the opposition group, which was successful in persuading voters to reject the recreational bill.
Along with donating to campaigns opposing marijuana legalization, Insys has been an active advocate for marijuana restrictions, particularly medicines using marijuana's psychoactive ingredient, THC. During the 2016 election, the company said it backed Arizona's anti-marijuana measures because legalizing the plant failed to "protect the safety of Arizona's citizens, and particularly its children."
However, in 2016 the company asked the DEA to consider loosening regulations on synthetic versions of cannabis' compounds including THC and CBD, leading to the DEA's approval of Syndros, a chemically-made version of THC to treat nausea, vomiting and weight loss in AIDS and cancer patients.
Following the preliminary approval of Syndros, the DEA listed the drug and generic versions of it as Schedule II under the Controlled Substance Act along with other prescription medicines and painkillers like morphine.
Syndros aside, many lawmakers and health officials have called for the ban of other forms of synthetic marijuana including K2 and Spice, which have been sold at smoke shops around the country. In New York alone, more than 30 people overdosed after using synthetic marijuana drugs in July 2016.
Meanwhile, actual marijuana, which has caused no reported overdose deaths, remains classified as a Schedule I drug under the Controlled Substances Act.
Insys is also reportedly developing a drug that will help curb opioid overdose.