Marijuana: Likelihood of Getting a Job and Marriage Plummet for Teens Who Smoke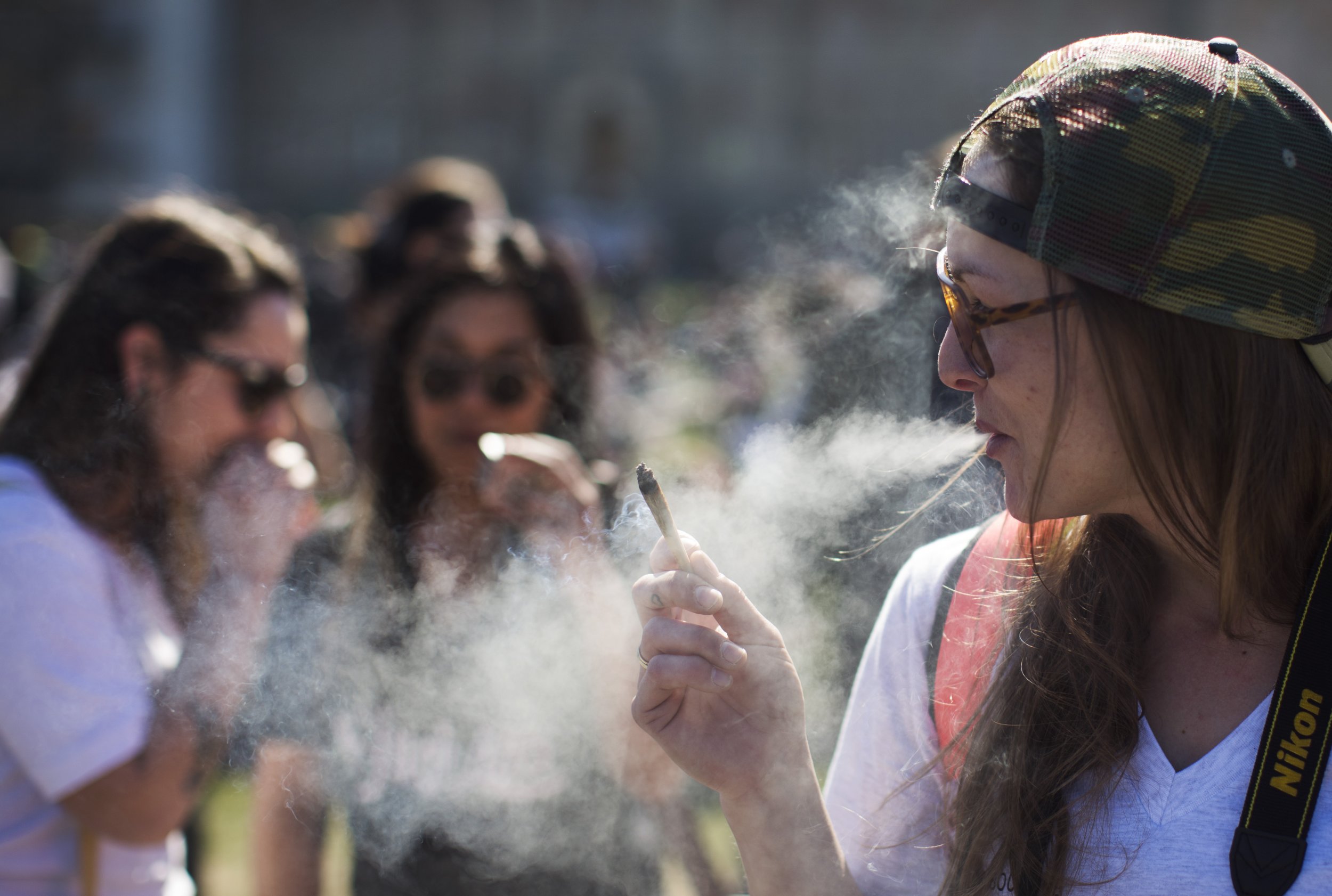 Updated | Parents, your fears have been confirmed: Drinking alcohol and smoking pot really may affect your teen's future.
The news should really not be a surprise. There's been ample research—and even more media coverage—on the effects substance use can have on the teenage brain.
New research adds to the connection. Researchers at the University of Connecticut studied 1,165 people over the course of their teenage years into early adulthood. Specifically, they wanted to know how heavy drug and alcohol use might impact key adult milestones like working full time, getting married and completing their education.
In general, the subjects who used lots of pot as teens were less likely to hit these milestones, the researchers found, as were teens who drank a lot. They presented their work at the American Public Health Association's conference in Atlanta, on Sunday, the Hartford Courant reported.
The effect was especially pronounced for teenage boys. Teenage girls who were dependent on pot, alcohol or tobacco were about as likely as those who weren't to get married or get a job. (The statistics used in the research can only show that there is a link; it can't tell us how much more or less likely the teens were to hit these milestones.)
Six percent of 12th grade students who participated in a national survey said they used pot daily. It's probably this group that may have the most trouble; the University of Connecticut study specifically looked at the effects of substance dependence as well as occasional use.
Cannabis use disorder is a real thing; about 6 percent of American adults could have been diagnosed with it at some point in their lives, according to statistics from the National Institute on Alcohol Abuse and Alcoholism. Diagnostic criteria include the drug negatively affecting a person's life or having physical symptoms, like cravings.
"Awareness of marijuana's potentially deleterious effects will be important moving forward, given the current move in the U.S. toward marijuana legalization for medicinal and possibly recreational use," study author Elizabeth Harari said in a press release. It's worth noting, though, most North American jurisdictions that have legalized or are expected to legalize marijuana have set a minimum age of 18, 19 or 21, including Alberta, Quebec, Massachusetts and Colorado.
If you're still not convinced of pot's potential long-term impacts, there's still more research ongoing. The University of Connecticut team's project is ongoing; they expect to have more data comparing the effect of alcohol and marijuana soon. A massive nationwide study from the National Institutes of Health is also in progress. One of the things they're looking at: how substance use might affect the developing brain.
Correction: A previous version of this article incorrectly stated the APHA's meeting in Atlanta was in Washington, D.C.