Recreational Marijuana Coming to New Jersey? Lawmaker Introduces Legislation to Legalize Pot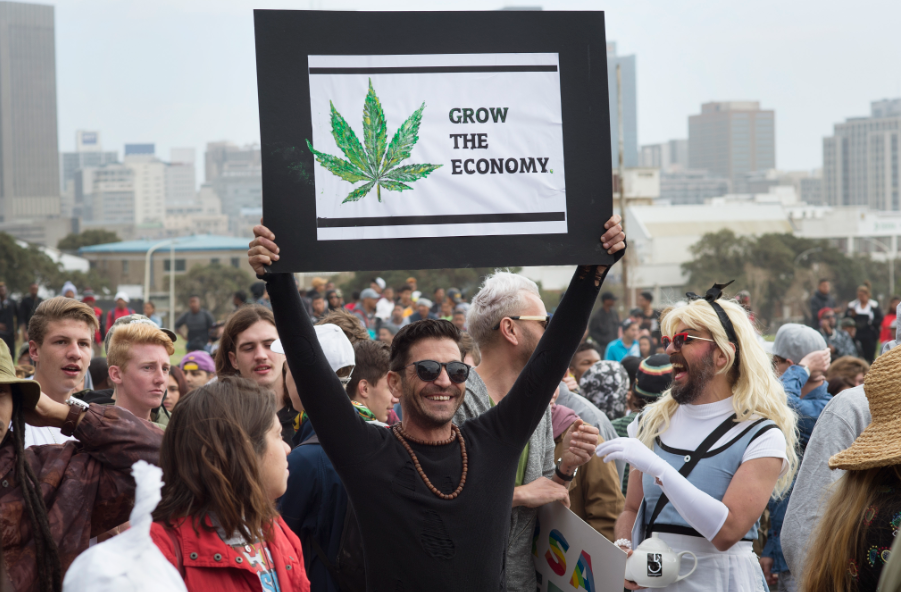 A senator in New Jersey looking to rid the state of what he sees as its "archaic laws" concerning marijuana introduced a bill that would make recreational use of the plant legal for adults.
Although it's doubtful New Jersey Governor Chris Christie, a Republican, will sign off on the measure should it be approved by the Senate and House later this year—he has been a staunch opponent of recreational marijuana—the Democrat who sponsored the bill, Senator Nicholas Scutari, told his constituents Monday he wants to at least get rolling on marijuana legislation that could be enacted under the state's next governor, according to an Associated Press report.
"It is time to end the detrimental effect these archaic laws are having on our residents and our state," Scutari said.
New Jersey will hold its next gubernatorial vote in November.
The front-running candidate, Phil Murphy, has voiced support for legalizing marijuana for adults and decriminalizing possession of a certain amount of pot. Other Democratic candidates, including Jim Johnson, Senator Ray Lesniak and Assemblyman John Wisniewsk, have also said they would approve recreational legislation.
The leading GOP contender, Lieutenant Governor Kim Guadagno, recently told reporters that U.S. Attorney General Jeff Sessions probably wouldn't allow an expansion of marijuana legalization. However, she failed to address where she stood on the matter, according to AP.
Under the bill, adults in New Jersey would be able to consume marijuana legally. Possession of up to one ounce of marijuana flower would also be permitted, along with 16 ounces of solid cannabis-infused products like edibles, 72 ounces of liquid marijuana tinctures, drinks and oils and seven grams of concentrates. Marijuana products would be subjected to a sales tax of seven to 25 percent over the course of five years if the legislation is approved.
Unlike all of the eight states that already host recreational marijuana programs, New Jersey would not allow home cultivation.
Scutari's proposal also includes the development of a Division of Marijuana Enforcement, which would oversee and regulate the entire pot industry in the state.
Doctors are already able to recommend medical marijuana to patients suffering from certain conditions in the state.
New Jersey isn't the only East Coast state looking to expand marijuana laws: Vermont's Senate and House recently approved measures to legalize recreational weed for adults. The bill landed on Governor Phil Scott's desk Thursday and is awaiting his signature. If Scott approves, Vermont would be the first state to allow recreational marijuana without having a public vote.