Marijuana Is No Answer for Ailing State Budgets | Opinion
As many leaders nationwide are looking for ways to help mitigate the economic harms this virus has brought upon us, one industry claims it has an easy fix to shore up immense budget shortfalls: marijuana.
Tax revenue, Big Pot says, will flow almost endlessly. It's an easy fix.
They must be smoking something.
This month, legislative leaders from California, Colorado, Nevada, Oregon and Washington sent a letter to Congress requesting $1 trillion in federal aid to help states deal with the massive budget shortfalls they face due to lost revenues and increased spending.
If California were its own sovereign nation, it would boast the world's sixth largest economy. As it stands, the Golden State is staring down a $54 billion deficit that Governor Gavin Newsom has stated is directly a result of the novel coronavirus pandemic. This deficit represents nearly 40 percent of the state's entire $147.8 billion general fund budget, of which marijuana tax revenues account for less than half of one percent.
That's right: Less than half of one percent of California's budget is covered by all the pot those Golden Staters are famous for loving. Even if marijuana commercialization brought in a billion dollars a year, as its supporters promised—and it hasn't come close—it would still take over half a decade to make up the deficit.
In Colorado, teacher strikes over poor education funding have made headlines lately, undercutting the pro-legalization argument that pot would be a boon for the state's poorly funded education system. Despite being the first state in the nation to institute a taxed, commercial marijuana market, Colorado is facing a $6.8 billion budget shortfall over the next three years. According to Colorado Public Radio, "everything is on the table: Furlough days, freezing pay, four-day school weeks, bigger class sizes, merging schools, cutting sports and arts."
Surprisingly, Colorado is the only state in the nation without a rainy day fund, but here's what isn't all that surprising: marijuana tax revenues account for less than one percent of Colorado's overall budget.
Similar grim scenarios are playing out in other pot-friendly states. Washington is coming up short to the tune of $7 billion, Oregon to the tune of $3 billion and Nevada to the tune of roughly $1 billion. All told, these "marijuana-legal" states are underwater to the tune of $71 billion.
As businesses nationwide have been forced to close and many entrepreneurs are facing losing everything they've worked to build, Big Pot's lobbyists have strong-armed state leaders into allowing their storefronts to continue operations mostly unabated. The only exception to this has been Massachusetts, where the industry sued Governor Charlie Baker for daring to shut down recreational stores.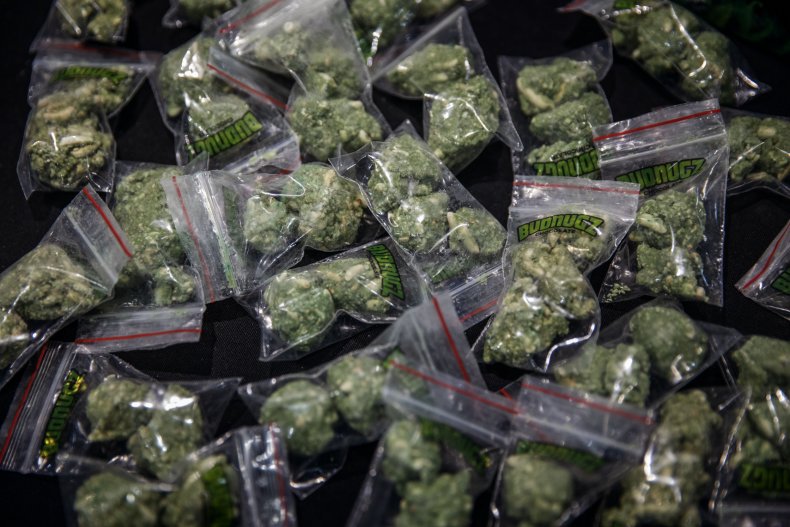 And while pot shops have been able to keep their doors open—and have bragged incessantly about reaping record profits—the industry has been beating down doors on Capitol Hill, begging Congress for bailouts and other items on its wish list. Thankfully, Senate Majority Leader Mitch McConnell joined other senators to ridicule the inclusion of language that would have extended to pot businesses access to institutional investment and federal financial services in the latest coronavirus aid bill.
Ironically, upon realizing that lawmakers in Washington had little desire to issue a taxpayer-funded bailout to them, the marijuana industry has been turning to the states themselves in order to look for handouts and possible tax cuts.
Despite the numerous claims from the pot lobby, legalizing marijuana won't help solve the fiscal issues now felt by states across the country. Former Colorado pot czar Andrew Freedman summed it up perfectly when he said: "You do not legalize for taxation. It is a myth. The big red herring is the whole thing that the tax revenue will solve a bunch of crises. But it won't."
Kevin Sabet, Ph.D., is a former senior drug policy advisor to the Obama administration. He currently serves as president and CEO of Smart Approaches to Marijuana.
The views expressed in this article are the writer's own.