Marijuana Is Not a Holy Sacrament, Rules Indiana Judge Following First Church of Cannabis Lawsuit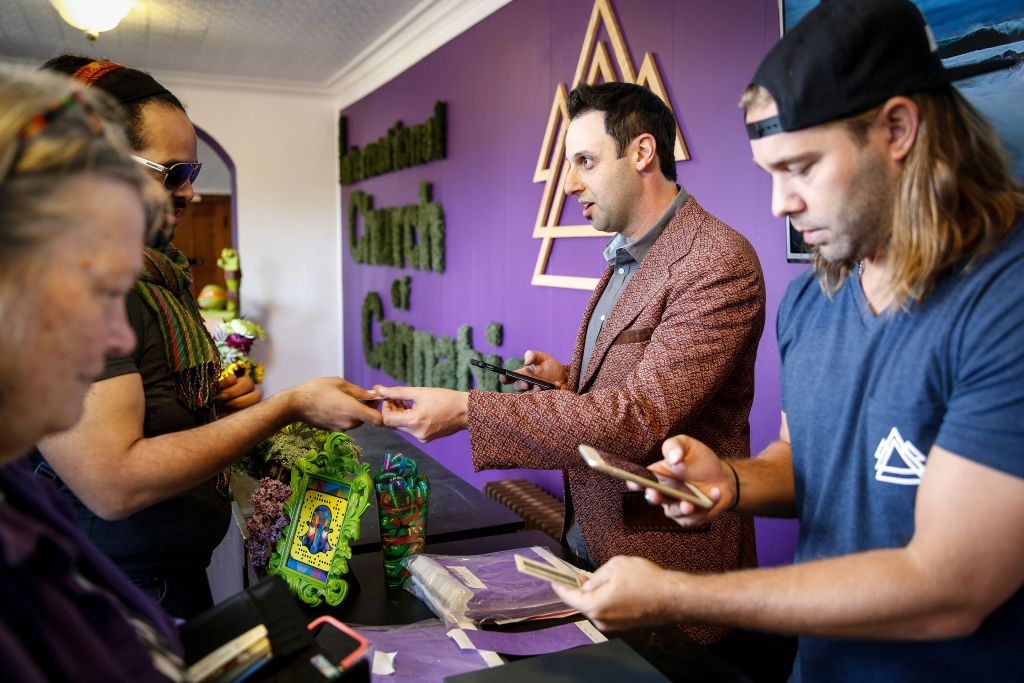 The First Church of Cannabis has been left disappointed after the organization's bid to have its use of marijuana recognized under Indiana religious freedom laws as a religious sacrament was rejected.
On Friday, Marion County Superior Court Jude Sheryl Lynch ruled that members of the church would not be exempt from state and federal laws banning the drug, reported NBC4i.
Shortly after becoming a recognized church in the state in 2015, the First Church of Cannabis launched a lawsuit, claiming that members should be free to use the drug under Indiana's Religious Freedom Restoration Act (RFRA).
Judge Lynch argued in her ruling that lifting the marijuana ban for church members would make it difficult for police officers to enforce state laws banning the drug, as they would be unable to judge the claims of those pleading religious exemption.
"It would be impossible to combat illicit drug use and trade in a piecemeal fashion that allowed for a religious exception that would become ripe for abuse," Lynch wrote. "Failure to regulate all marijuana in Indiana would leave a gaping hole in our state's drug prohibitions. There is just no way to tailor these laws more narrowly without undermining the entire enforcement scheme."
Lynch argued that if she granted the church's request, it would be targeted by by "thieves, gangs and drug dealers."
Backed by former Indiana governor and current Vice President Mike Pence, the RFRA prevents the state infringing on people's religious practices unless they can provide a good reason for doing so. But critics claimed it could be used to justify discrimination against LGBTQ people, and it was amended to protect their rights.
The First Church of Cannabis was founded in Indiana to test the RFRA, and in its own "Deity Dozen" version of the Ten Commandments describes Cannabis, "the Healing Plant," as "our sacrament."
"It brings us closer to ourselves and others. It is our fountain of health, our love, curing us from illness and depression. We embrace it with our whole heart and spirit, individually and as a group," says the group.
The church, which was granted nonprofit status by the Inernal Revenue Service in 2015, has pledged to appeal the ruling.
"I love you. We lost. We are appealing… and so it goes," wrote Bill Levin, the founder of the First Church of Cannabis in a Facebook post.