Meet Marijuana Pepsi, the Woman Who Refused to Change Her Name and Still Earned a PhD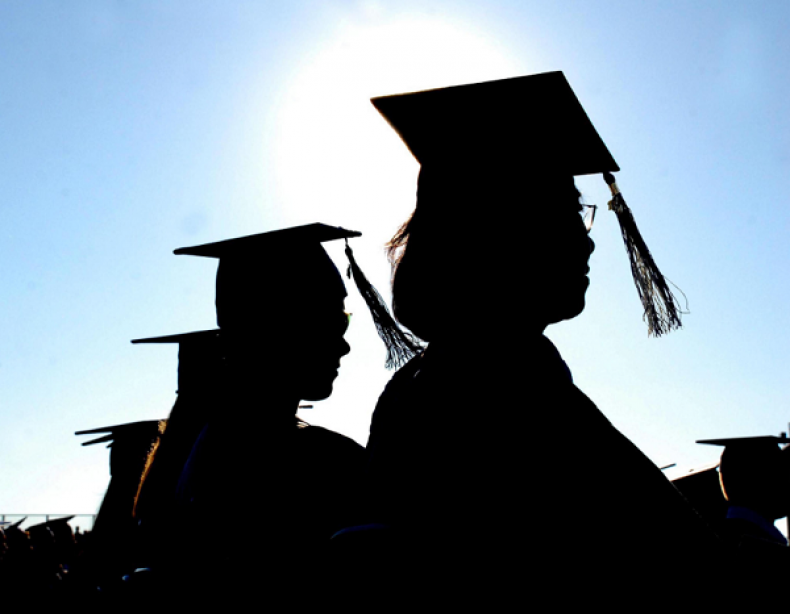 The name Dr. Pepsi may sound like the sweet, carbonated love child of Dr. Pepper and Pepsi sodas, but it is not. Dr. Pepsi is the new title of a woman who, despite years of name scrutiny and bullying, recently earned her doctorate.
Born Marijuana Pepsi Jackson—she later married and became Marijuana Pepsi Vandyck—the newly minted doctor received her Ph.D. in higher education leadership from Wisconsin's Cardinal Stritch University in May. In a profile story, released in Milwaukee's Journal Sentinel on Tuesday, Vandyck noted how proud she was to finally achieve her goal of becoming Dr. Marijuana Pepsi regardless of the hardships and setbacks her name caused throughout her lifetime.
"People make such a big deal out of [my name]," she told the publication. "I couldn't get away from it."
When she was a kid, she was teased about her name by classmates. Teachers and bosses scrutinized her name and suggested it would hold her back from success. There were those, she said, who encouraged her to change her name and others who refused to call her by her legal first name and instead referred to her as Mary. However, she never accepted the shortened nickname, and she never bent on changing it either.
She noted the way people judged her mother for giving her such a unique moniker. Now as a director of a Beloit College program that helps first-generation students and those from low-income families adjust to life at university, Vandyck said it was her mom who inspired her to work hard and strive for her goals no matter the obstacles—or what people thought about her name.
"Regardless of what they do, say or what they're trying to put in place, you still have to move forward and succeed," she said. "That's my big thing. Don't use that as an excuse. Use that as a steppingstone to keep on going. Leave those people behind and then you reach back. Each one reach one. Reach back and pull somebody else up."
Names typically associated with people of color have long been viewed with scrutiny in the U.S. There have even been studies conducted to showcase the ways in which employers shun resumes with black-sounding names, like the 2001 study conducted by the National Bureau of Economic Research that found applicants with white-sounding names were 50 percent more likely to get called back for interviews compared to applicants with names common in black communities.
Following news of Vandyck's latest accomplishment, Twitter was flooded with positive messages and support for the recent grad. See a few reactions to Dr. Marijuana Pepsi below.