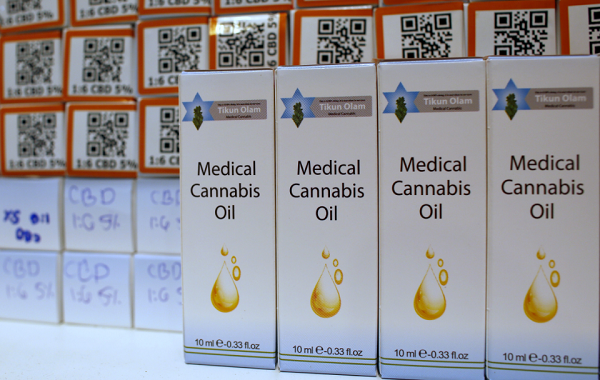 Medical marijuana won't be legal in Tennessee anytime soon after a House Representative's bill, which aimed to legalize cannabis use for people suffering from certain conditions such as cancer, HIV and epilepsy, failed to get Senate support. The bill, HB0495, was considered dead for the year after the state's House Health Committee rejected the measure following discussion.
Rep. Jeremy Faison, R-Cosby, who sponsored the bill, told local media that it wasn't the House that has prevented patients from having access to medical marijuana but members of the Senate who were "scared to death of their voters.
"I've talked to enough people who are like, 'Jeremy, if it comes to me, I'll vote for it, but I'm not going to get out in front of it'," Faison said to Nashville Public Radio Tuesday. "A lot of my colleagues are scared of it."
During the House Health Committee meeting Tuesday, Fasion argued that legalizing medical marijuana could help combat the opioid and heroin epidemic ravaging Tennessee; he cited studies connecting medical marijuana to declining opioid use. A 2016 University of Michigan study found 64 percent of people suffering from chronic pain reduced use of opioids after using medical marijuana to address their pain. Forty-five percent of patients also experienced fewer side effects after using marijuana for pain management.
"That plant, it's not killing us. It's the legal prescriptions that are killing us," he said.
In Tennesee, more than 1,400 people died from drug overdoses in 2015, according to the state's Department of Health.
Faison said a majority of Tennesse residents supported medical marijuana, citing a Tennesseans for Conservative Action January poll that found 52 percent of voters would say yes to legal medical pot. Only 31 percent of those included in the poll were opposed to legalizing cannabis for medicinal purposes.
Fasion suggested another year of studying the drug programs run by the 28 states that currently offer medical marijuana, which he said he hoped would be enough to get the bill on the Senate floor for votes next year.
"Tennessee is there, my constituents are there, their constituents are there, I just have to get the Senate there," he said.