The Business of Pot: Lawmakers Want Weed Federally Regulated Like Every Other Industry, Including Tax Breaks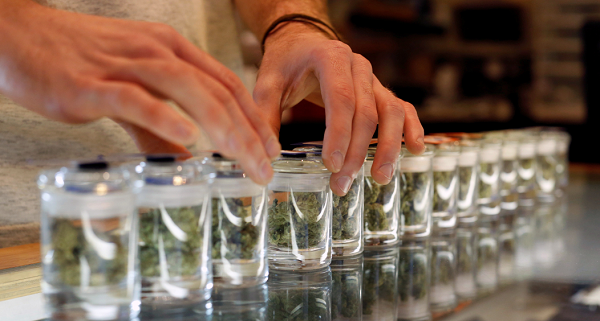 Although the marijuana industry raked in more than $6 billion in 2016 and pot is legal (to some degree) in 29 states and the District of Columbia, weed companies in legal states still don't have access to simple business supports that just about every other industry in the U.S. qualifies for, like keeping money generated from marijuana sales secured in a federally regulated bank or applying for tax credits and business deductions.
Since cannabis remains classified as a Schedule I drug under the Controlled Substance list, many banks deny marijuana business owners their services, and section 28oE of the tax code prevents all companies dealing with controlled substances from filing for business deductions related to sales.
Inability to apply for tax breaks and the lack of banking options for weed workers could change, though, if a group of lawmakers can get a package of newly introduced bills passed which would require the federal government to regulate the marijuana industry in the same manner as the alcohol and tobacco industries. Called the Marijuana Revenue and Regulation Act, the measures would prevent marijuana businesses from being punished for federal crimes and penalties regarding sale of the plant in legal states. Cannabis businesses in legal states would also get access to regulated banking used by just about every other industry in the U.S., and marijuana companies would be able to apply for business dedications and tax credits similar to ones used by other commercial entities.
"This is commonsense legislation that will eliminate the growing tension between federal and state marijuana laws," Robert Capecchi, who oversees federal policy for the Marijuana Policy Project, told The Hill Thursday. "States are adopting laws designed to improve public safety by replacing the illegal marijuana market with a tightly regulated system of production and sales. The federal government should be working to facilitate that transition, not hinder it."
The bill, which was introduced Thursday, would also make marijuana legal for adult use in all 50 states, similar to U.S. policy towards alcohol consumption and sales.