Keep Your Pot at Home When Leaving California, Warns First Ever Airport PSA on Recreational Marijuana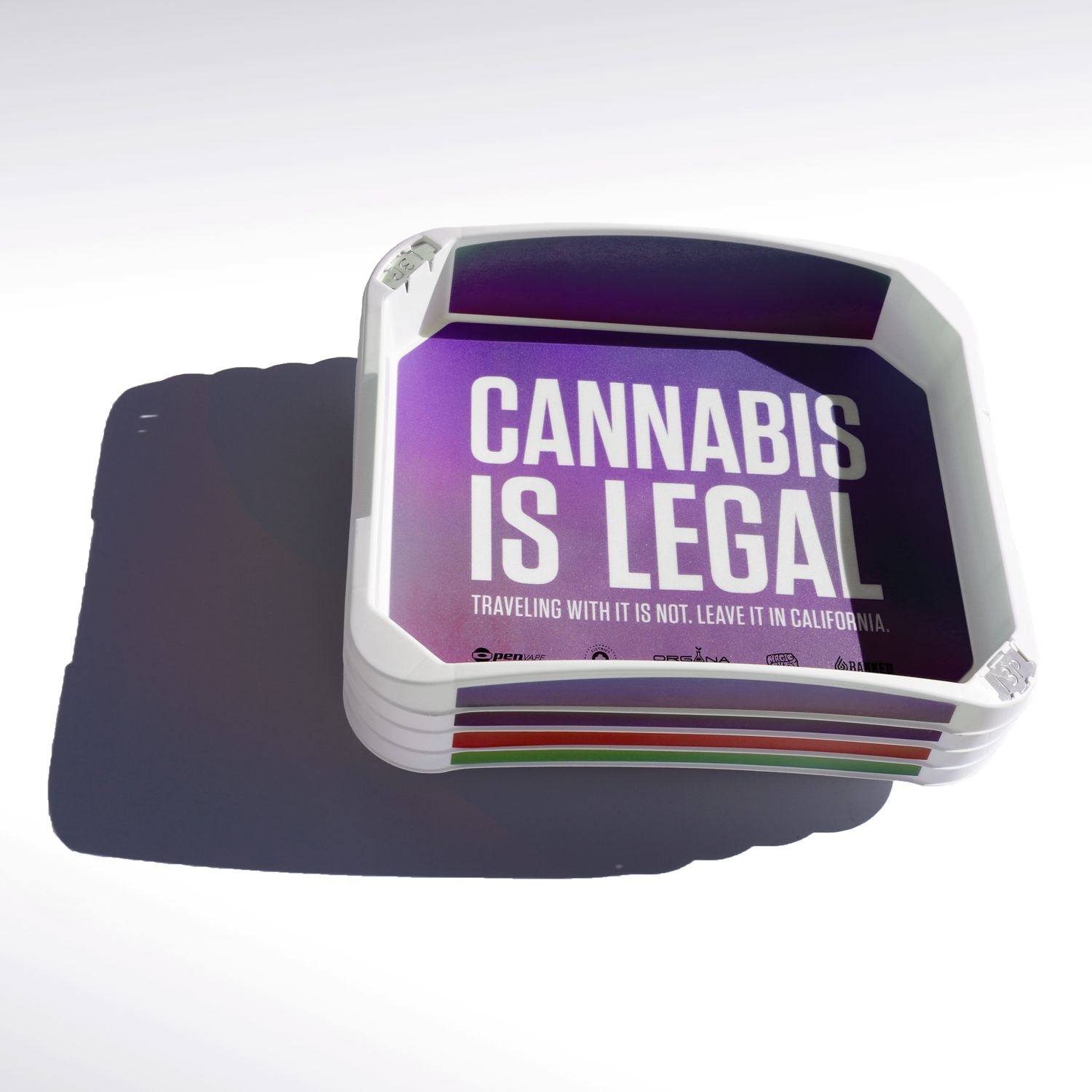 The largest legal cannabis producer in the country has created the first-ever public service announcement in airport terminals, reminding passengers about the serious legal repercussions of taking their bud aboard a plane.
Organa Brands, a Denver-based company, premiered an ad campaign this week on branded trays at security checkpoints of a major airport in Southern California. The ads are a reminder to travelers that the concept of the mile high club shouldn't be taken quite so literally. The PSA reads "Cannabis is legal, traveling with it is not. Leave it in California."
These trays—where people stash their shoes, cell phone, wallet and other personal items before walking through security—will appear at Ontario Airport in San Bernardino County for the next 12 months. The company says the campaign is expected to generate some 15 million impressions over the year.
"Anytime we can normalize cannabis, I think it's a good thing," said Jeremy Heidl, co-founder of Organa Brands. "I'm still pinching myself a week into this. It's just unbelievable to me that the TSA was able to sign off on this campaign." Laws on marijuana vary wildly state-to-state, making them confusing to the public. In some states, possessing any amount of the drug is illegal, while others permit the drug for medical purposes only.
This unprecedented move comes only two months before the state of California prepares to roll out its law that makes selling recreational cannabis legal. In August 2016, California's Proposition 64 passed, which legalized the use of marijuana for recreational purposes and went into effect shortly after. The law made it legal to possess, share and smoke marijuana out in public as well as grow it at home. California is currently one of eight states in the U.S. where recreational marijuana is legal.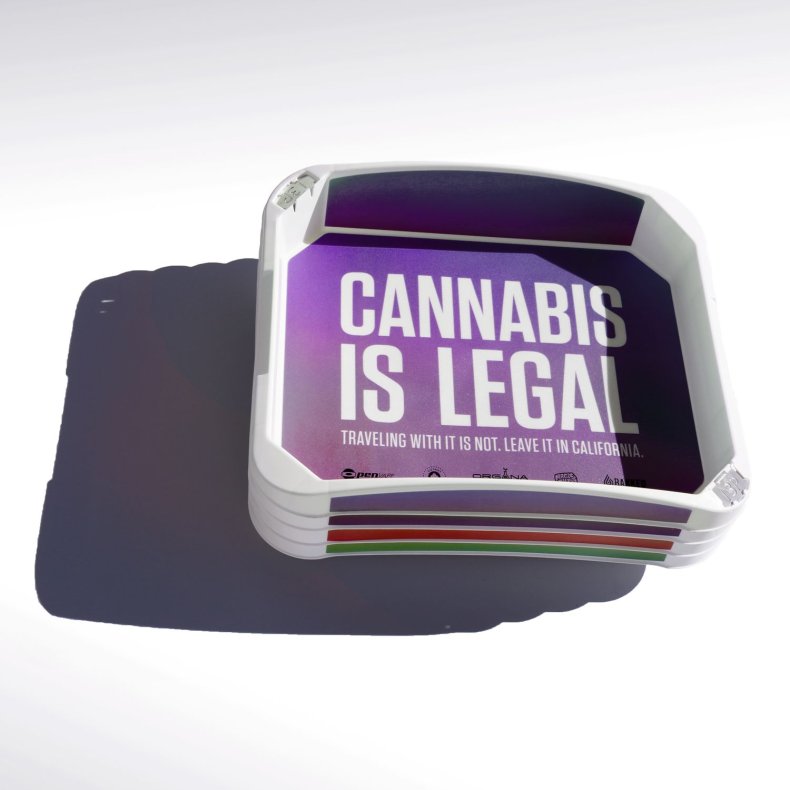 The PSA is the brainchild of Organa Brand's publicity director, Jackson Tilley, who says gaining approval for the ads from the TSA was an arduous 4-month process. The idea was initially met with plenty of hostility. "Have you ever tried to push a boulder up a mountain?"
Heidl said TSA and airport security officials in states where pot is legal have done little to inform the public on what is legal and not when it comes to bringing weed to the airport, and potentially carrying it aboard on a flight. Colorado's department of health has a website called Good to Know Colorado with tourist information on rules for buying weed and disposing of it before leaving. Heidl says states where the drug is legal typically have what's called Amnesty Boxes at their airports, where passengers can drop the remainder of their stash before departure—a dream job for the lucky person who gets to clean out the container at the end of the day.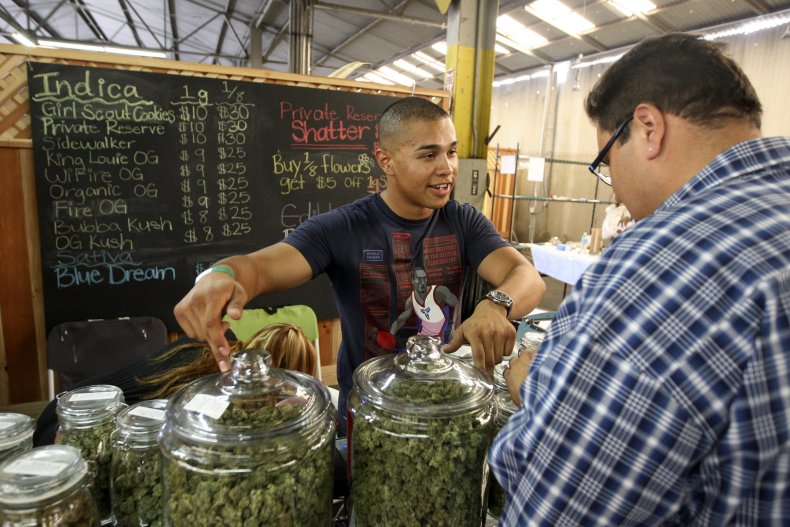 Organa Brands worked with SecurityPoint Media, a company that exclusively places ad space in airport security trays. A variety of companies, including Zappos and Bumble, a dating app, have advertised in these trays. But this is the first time an ad related to weed has appeared in this context. "I don't want to throw shade on any other company but, oh my god, you're promoting hooking up at the airport but cannabis isn't okay?" said Heidl.
Joseph T. Ambrefe, Jr., president and CEO of SecurityPoint Media said approval for running airport tray ads isn't based on the company that wants to advertise but the message they wish to spread, which means a company that produces an uncontroversial product could still have trouble gaining approval to run the ads in this unique space.
Organa Brand's ads are a way to circumvent the controversial idea of advertising what the federal government's Drug Enforcement Agency currently classifies as a Schedule 1 narcotic. "I think it's a smart approach to educate and inform, as opposed to something that's campy and counterculture," said Ambrefe. "I think this is an example of a company with a good educational message to drive dialogue, and also educate travelers whether you're a California resident or visiting the state."