Former NFL Player Ricky Williams Launches Marijuana Brand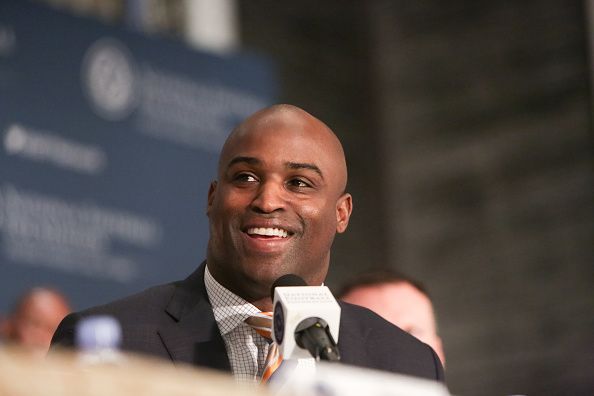 Ricky Williams, a former Miami Dolphins running back, has started his own marijuana brand in California.
Williams's new cannabis brand, called the Real Wellness by Ricky Williams, will give consumers who are interested in using an alternative medicine for their health. The 40-year-old will be a brand ambassador for his new business venture and use his knowledge of herbalism to make the products.
"We're taking the idea of medicinal marijuana to the next step," Williams told Bloomberg. "Cannabis is real and it's here, and a lot of people have no idea what they're doing. I have a lot of experience and a lot of knowledge from my experiences and my studies to share."
The former running back, who played 12 seasons in the National Football League and was a former Heisman Trophy winner at the University of Texas, retired in 2004 because he tested positive for marijuana.
He returned in 2005, but failed another drug test and was suspended for another season in 2006. He continued his career in the league until 2011, when he officially retired from the league.
Once he retired, Williams took a step back from marijuana due to the fear that people would not want to work with him because of his incidents with the drug. He was asked to speak on a panel with other former football players at a cannabis conference in Arizona, where he realized he didn't have to keep the drug a secret anymore.
"The reception I got there opened my eyes to, 'I don't have to keep my marijuana life so private,'" Williams said.
The longtime marijuana advocate hosted a marijuana-friendly Super Bowl party in January at a private house in Hollywood Hills, California, for 50 guests. Attendees were allowed to bring their own weed, and about 150 people attended the event.
The NFL wrote to the NFL Players Association in June to study the use of marijuana as a method of pain management for players in the league. NFL players are still being tested for the drug, but violations are less strict for players who are found to have marijuana in their system.