Want Weed With That? Pot-Infused Coffee Pods Lift Off in Nevada, Could Blossom in Colorado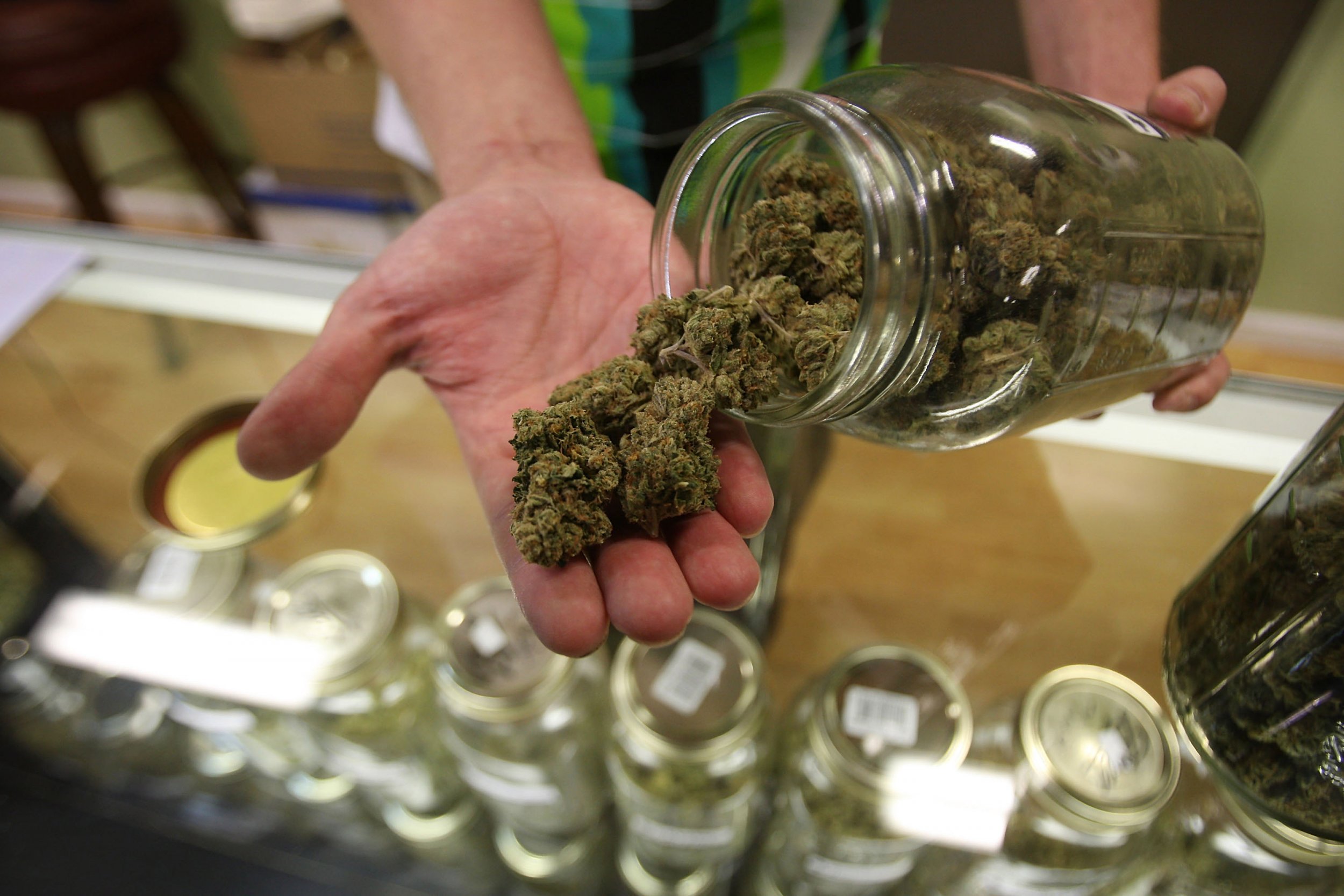 Updated | There's a lot to panic about these days. Take the Delaware-sized iceberg breaking free from Antarctica—a fact that feeds the realization that we may all be doomed to die slowly, horribly, like lobsters in a boiling, CO2-filled pot.
Such news may be enough to tempt some who cannot wait for their early evening wine to add a little something extra to their morning cups of coffee. Enter Brewbudz, a line of THC-infused coffee pods. Yes, those little cups of pre-made, Keurig-compatible bean syrup can now be purchased with a bit of cannabis laced into them.
According to Westword, the coffee pod line has been in development for a year and was finally released in Nevada on Tuesday. Cannabiniers, the parent company of Brewbudz, is currently in the process of negotiating with Bronner Corporation, a 25,000-foot production facility based in Colorado that already produces edibles like cannibis chocolate. If they strike a deal, Brewbudz could be on marijuana dispensary shelves in Colorado within two months.
Kevin Love, strategic accounts director at Cannabiniers, explained to Westword that what sets Brewbudz apart from other marijuana coffee pod products (there have been several on the market) is its unique infusion of cannabis flowers, rather than extracted THC or CBD oils.
"Most drugs have bioavailability—or how much your body actually receives versus how much you eat," says Love. "Most edibles are at 5 percent, because of how your body absorbs them, but Brewbudz is closer to 40 or 50 percent."
However, because of its infusion with flowers rather than highly concentrated oils, the effect is much more mellow—less "absolutely stoned" and more "functional and medicating," as Love puts it.
The pods are available in regular and decaf, and also come in three tea varieties (black, green, chamomile) and hot cocoa. Different varieties come with different strains of pot—energizing sativa for the caffeinated products, relaxing indica for the nighttime ones. (They also come in multiple varieties of THC dosage.) Additionally, the pod shells and outer boxes are 100 percent compostable, a nice consideration given that K-cups are a surprisingly grim environmental concern.
Since Colorado first legalized recreational marijuana in 2012, the demand for novelty, even gourmet, products containing THC has soared and a cottage industry has boomed, distributing everything from vodka to pizza sauce. But there's also been a growing movement to turn marijuana into a refined product, akin to wine or fine whiskey: trade magazines and strain-tasting parties are given real credibility, at least by a certain class of left-leaning elites.
While caffeine addicts might balk at the idea of tainting their morning joe with herb, Cannabiniers hopes to make a killing with Brewbudz, first in Nevada and then, it hopes, in Colorado and California. On average, normal K-cup pods cost around 60 cents each; an individual Brewbudz pod will set you back $7. An unsustainable business model? Maybe. But at least for some marijuana enthusiasts, especially those most prone to world news-related stress, it might be worth it to shell out a few bucks just so they can wake up and smell the roses.
This article has been updated to remove incorrect references to the Brewbudz coffee pods as K-cup products, because Brewbudz is not a Keurig licensed brand.