Weed and Bitcoin Are Luring Millennials to Wall Street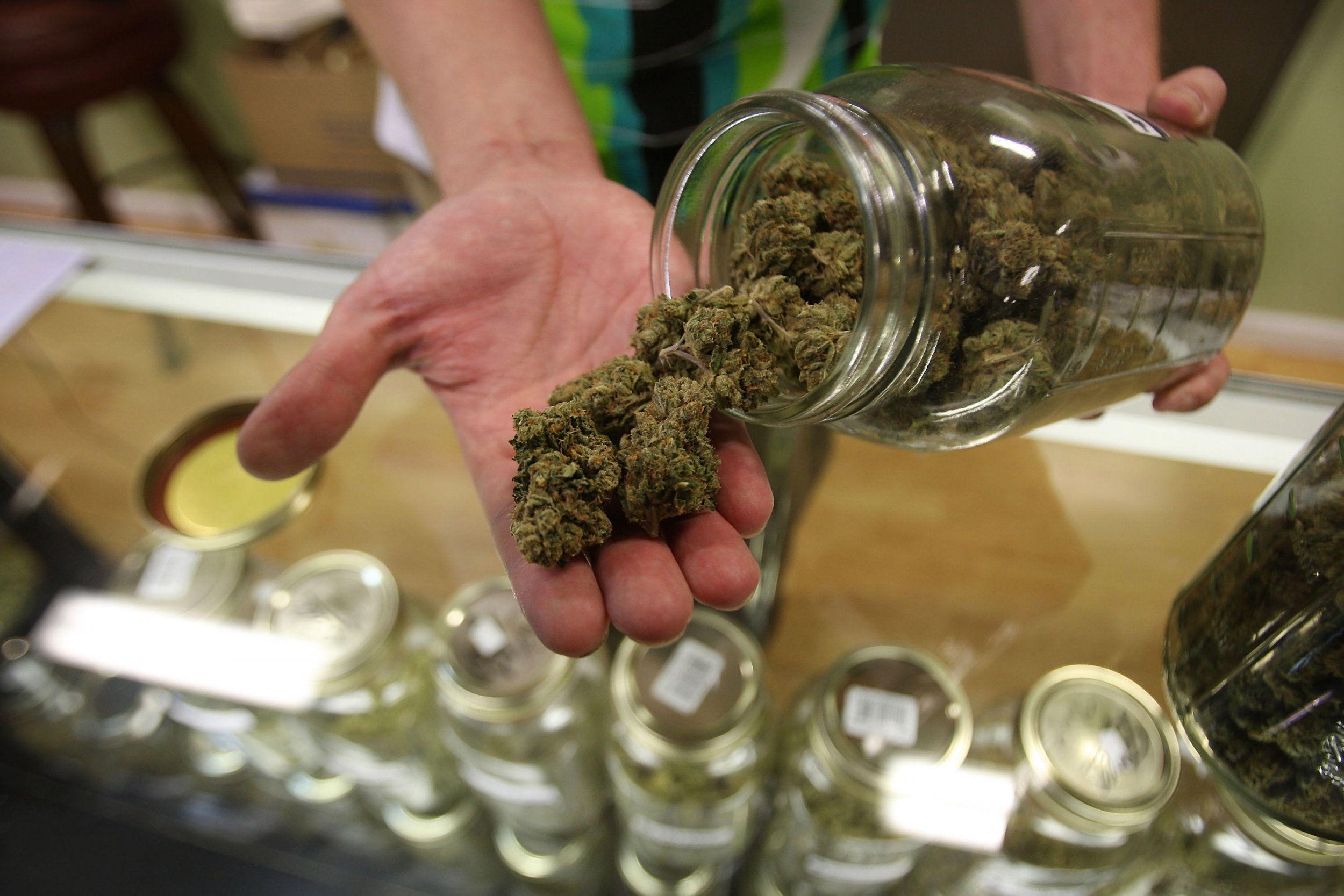 Cannabis stocks and cryptocurrencies such as bitcoin helped fuel an explosion of millennial investors on Wall Street in 2017.
The neophyte investors under 35 spiked 72 percent last year, TD Ameritrade's CEO Tim Hockey told Business Insider last week. Hockey said marijuana and blockchain stocks helped entice millennials, who have been historically distrustful of the market that crashed during either their formative years or as they entered the workforce.
"Our new accounts opened by millennials are up 72 percent year-over-year," Hockey told Business Insider's Graham Rapier. "Clearly, the two biggest stories of the quarter were the sectors of cryptocurrency and cannabis.... That has driven the skewing of our new accounts opened to the younger trader and younger investor."
Ameritrade, as well as other stockbrokers such as Charles Schwab and E*Trade, reported a rise in individual, or retail, investors as 2017 came to close—activity that's increased in January, according to The Wall Street Journal. The companies said many of the new accounts were opened by first-time investors interested in the burgeoning marijuana and blockchain industries.
Robinhood, a no-commission investment app, announced on Thursday that it will allow its customers to trade blockchain currencies like bitcoin and Ethereum without any additional fees starting in February.
Marketwide, 2017 was a fantastic year. The Nasdaq index rose by 28 percent, the Dow Jones Industrial Average gained 25 percent, and the S&P 500 grew by 19 percent, according to CNN. Impressive numbers, but negligible compared to the 1,400 percent growth in cryptocurrencies for 2017, the Journal reported.
The stock market has lured millennials with the technological development of open-sourced ledgers—the backbone to cryptocurrencies—and sanguine reports on the future of the marijuana industry. The fifth annual report of "The State of Legal Marijuana Markets" published by Arcview Market Research/BDS Analytics found that North America recorded $7.3 billion in legal weed sales in 2016. That figure is expected to grow by a third, to $9.7 billion, in 2017, according to the report.
The majority of the country, 58 percent, supports expanding marijuana legalization while even more voters, 70 percent, oppose a federal crackdown on pot, according to a Quinnipiac University poll. That poll was conducted January 5 through 9, right after Attorney General Jeff Sessions announced he had rescinded an Obama-era memo that allowed states to legalize marijuana free from federal interference.