Why Marilyn Manson Is Wrong to Blame Dismal Album Sales on Columbine Shooting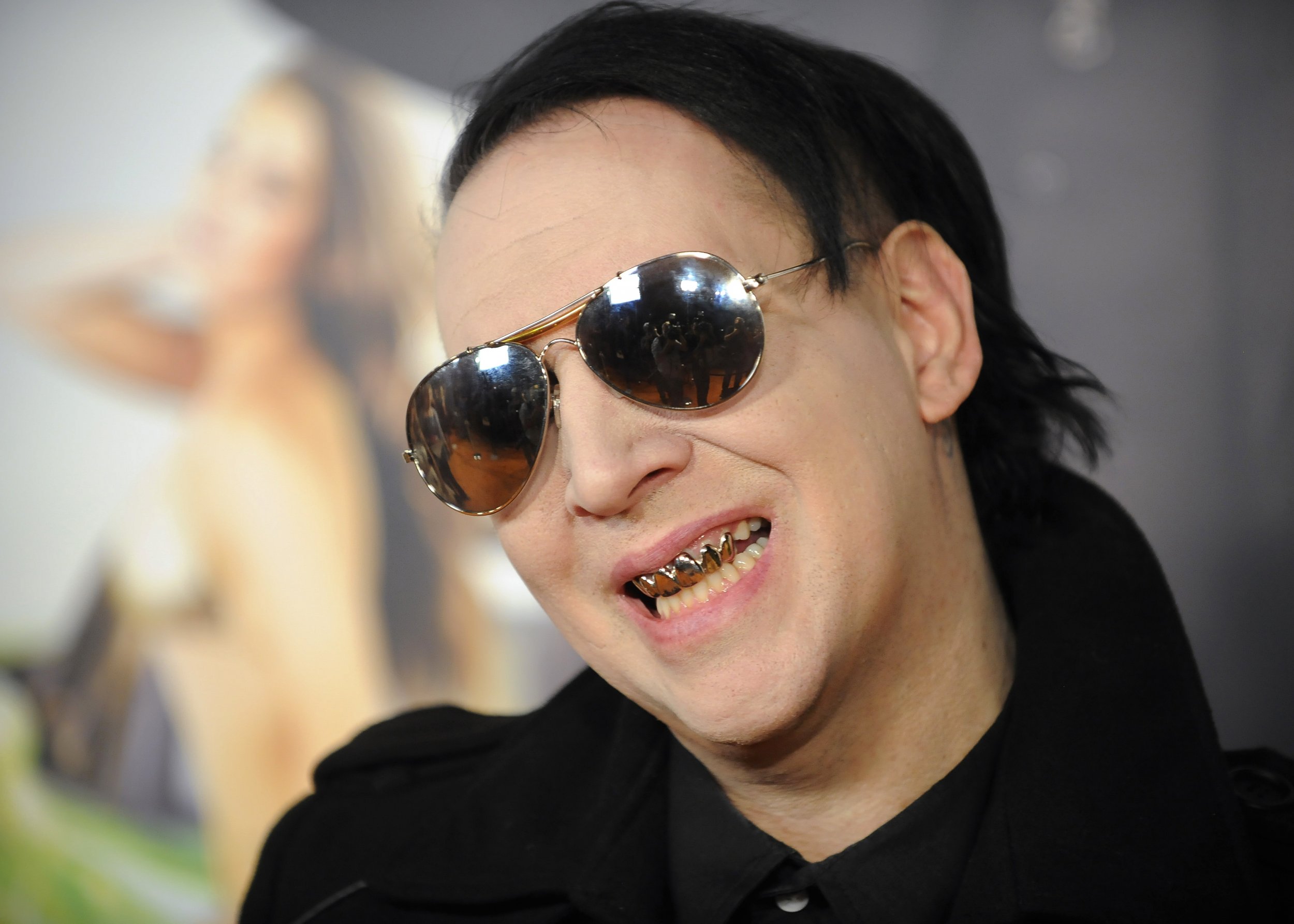 While promoting his new album, Heaven Upside Down, Marilyn Manson is speaking freely about his relationship to the 1999 Columbine school shooting—which he claims damaged his career for years.
While Manson's image and music certainly can't be faulted for Eric Harris and Dylan Klebold's deadly rampage, his claim that Columbine tanked his career is irresponsible and erroneous. By the late '90s, Manson's attempts to shock had already inspired the backlash that he anticipated with his sexual, sacrilegious videos and photo shoots. But when do a provocateur's antics begin to overshadow his art?
In an interview with Manson, The Guardian points out that British music critics never shared the American media's disdain for Manson's shock value tactics. Alexis Petridis writes, "His 1996 breakthrough album Antichrist Superstar was largely viewed as hugely entertaining glam metal in the grand gothic tradition of Alice Cooper. In the U.S., however, religious conservatives seemed to think he really was some kind of emissary of Satan." When confronted with everything Americans did to keep him from performing in the states, passing legislation and even paying him to stay away, Manson says, "Well, I asked for it."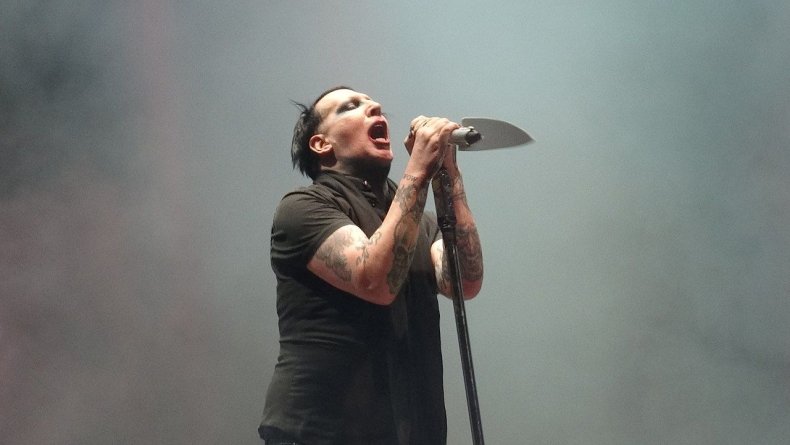 Manson was already locked in a battle with American media before Harris and Klebold carried out what became known as the Columbine massacre, with the murders of 12 of their fellow students and one teacher.
When Antichrist Superstar dropped, conservative Christians gave Manson a ton of free press, arguing that he was "coming for America's children." Music critics, unconvinced that he was inciting actual violence, called his theatrical show a response to late '80s and early '90s disaffected grunge. Rolling Stone called Manson's persona "alluring nasty," and Manson has since accepted that part of his performance. "I'm this and I'm this," Manson tells The Guardian, "A person and a persona. But I can't really divide the two."
In the weeks following the Columbine massacre, it seemed the American media wasn't interested in the divide between Manson's stage persona and his actual identity. One reporter, whom Manson blamed several times in interviews but never identified, allegedly said on television that gunmen Harris and Klebold had been wearing "Marilyn Manson makeup and t-shirts" when they entered their high school, fully armed. The accusation was wrong, but the damage had been done to Manson's career. He appeared on Larry King Now to refute the claim that the Columbine murderers had any connection to him, but perhaps the horror of their actions overshadowed Manson's argument: that artists can't be held legally responsible for what their fans decide to do. Even now, Manson argues that the question of whether Harris and Klebold were emboldened by his music is irrelevant. "If [the killers] had just bought my records, they would be better off," he says.
But what about Manson's other claim, the one where he says his career would be "better off" if he had never been linked to the Columbine shooting in the first place? Though Antichrist Superstar was hailed as the birth of a new age in shock rock by critics, his first post-Columbine album, Holy Wood (In the Shadow of the Valley of Death)​, absolutely tanked, failing to sell even half of the millions of copies his previous work earned.
In fact, Manson's album sales just kept careening off that commercial cliff in the years that followed: 2003's The Golden Age of Grotesque​ sold 526,000 copies; and 2012's Born Villain, his worst-performing album to date, sold merely 122,000 copies in the United States. Those declining sales could be blamed on the Columbine controversy, as Manson would like us to believe, but as the Guardian points out, Manson was able to pivot his career into film and television roles, escaping his dismal album sales into a role on Sons of Anarchy.
For what it's worth, Manson's critical acclaim surged again in 2015 when he released The Pale Emperor, an emotionally resonant album that Rolling Stone called "the grabbiest music he's made since 2000's proggy Holy Wood." If Manson continues his pre-album release press tour by focusing on his role in the Columbine controversy, he may have problems selling himself as a fresh voice in music. He already has many critics behind him; he just needs to rediscover his disgruntled, goth-glam fanbase.