Stage Injuries: Marilyn Manson Is One Of Many Stars Wounded in the Name of Rock 'n' Roll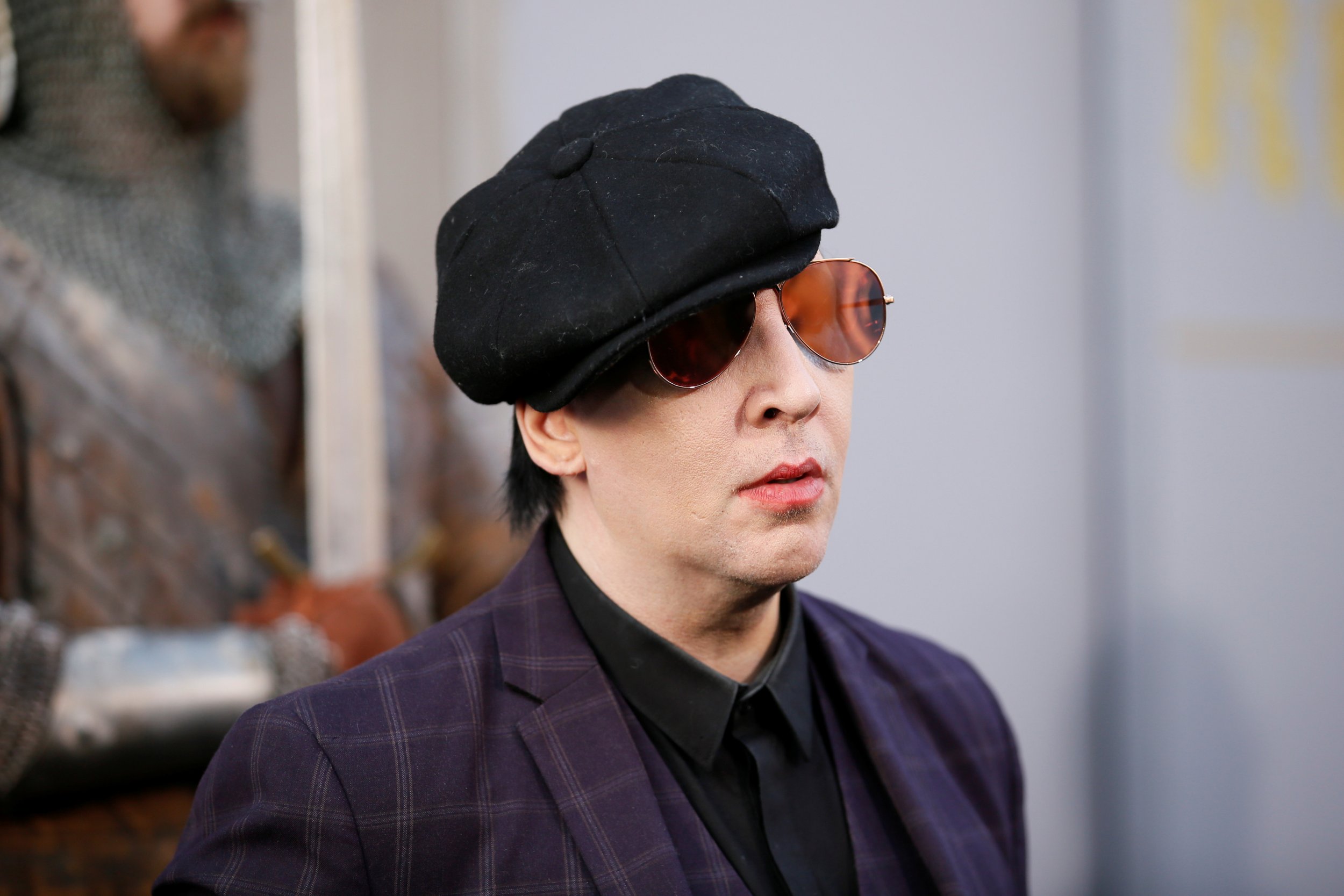 The heavy metal star Marilyn Manson is being treated in hospital in New York after a large stage prop fell onto him at a concert in the city.
Performance injuries can be something of an occupational hazard for a rock star; here's five other musicians who got on the wrong side of their scenery.
Michael Jackson—1984
In January 1984, the King of Pop was rushed to hospital after his hair caught fire while filming a Pepsi commercial. Sparks from a pyrotechnic explosion lit it up as Jackson was filming a staged show for the soft drinks company's new campaign.
He briefly soldiered on before rushing to the back of the stage where he was bundled to the ground and extinguished by stage hands. His doctor Steven Hoefflin noted that he seemed "quite shaken up with palm-sized area of second-degree and small area of third-degree burns."
The incident may have had serious ramifications. An US Weekly report published after Jackson's death claimed that "Jackson was prescribed several medications—which kicked off his addiction to painkillers and obsession with plastic surgery"
Curtis Mayfield—1990
One of the most serious incidents of celebrity onstage injury was an accident the singer-songwriter Curtis Mayfield suffered in 1990.
Shortly before a performance at Windgate Field in Brooklyn, New York, a gust of wind blew a lighting rig down onto Mayfield, whose neck was broken. He was paralyzed from the neck down for the rest of his life.
"Returning home from the hospital, he faced the greatest challenge of his life—learning to live without a body," his son Todd later wrote in a biography.
"It forced him to give up all control. In addition, there was the pain. He suffered from phantom hands—an agonizing sensation he compared to thrusting his arms in a bucket of writhing snakes.
"Atrophy set upon his muscles, and his feet began to curve downward from lack of use."
Lady Gaga—2012
Sometimes it's not just the set that puts you in danger onstage; it's the other people there with you.
So it was for Lady Gaga during a 2012 show in New Zealand. In the middle of performing the song Judas, the singer was smacked with a giant pole by one of her backing dancers.
The dancer had been using the pole for a routine and was preparing to carry it offstage when she brought it crashing down on Gaga's head.
Still, she didn't let it deter her: "I did hit my head and I think I may have concussion," Gaga said, "But don't you worry, I will finish this show." What a trooper.
Dave Grohl—2015
The Foo Fighters frontman and ex-Nirvana drummer showed what he'd learned over two and a half decades in the business when he refused to let a broken leg stop the rock in Sweden in 2015.
Grohl took a tumble off the stage at a show in Gothenburg, following which he yelled out to the crowd: "I think I just broke my leg… I think I really broke my leg!"
He was right, but the band didn't call off the set. Instead, Grohl left the stage for an hour while drummer Taylor Hawkins fronted the group for a covers set. Then he came back with the help of two medics, who set him in a chair and left him to rock out for two and a half hours.
Enrique Iglesias—2015
During a concert in Tijuana, Mexico the singer started dramatically gushing blood from a wound on his hand, shocking fans and briefly stopping the show.
Iglesias had reached up to grab a drone that was talking aerial shots of the crowd, in order to give them a point of view shot. But something went wrong and he got his palm sliced open by one of the vehicle's blades.
He bound up his hand and carried on, but a year later he told Univision that he still has no feeling in one of the injured fingers.