Marilyn Manson Is Injured, Undaunted and Determined as Hell: 'I Would Have Performed With a Broken Leg'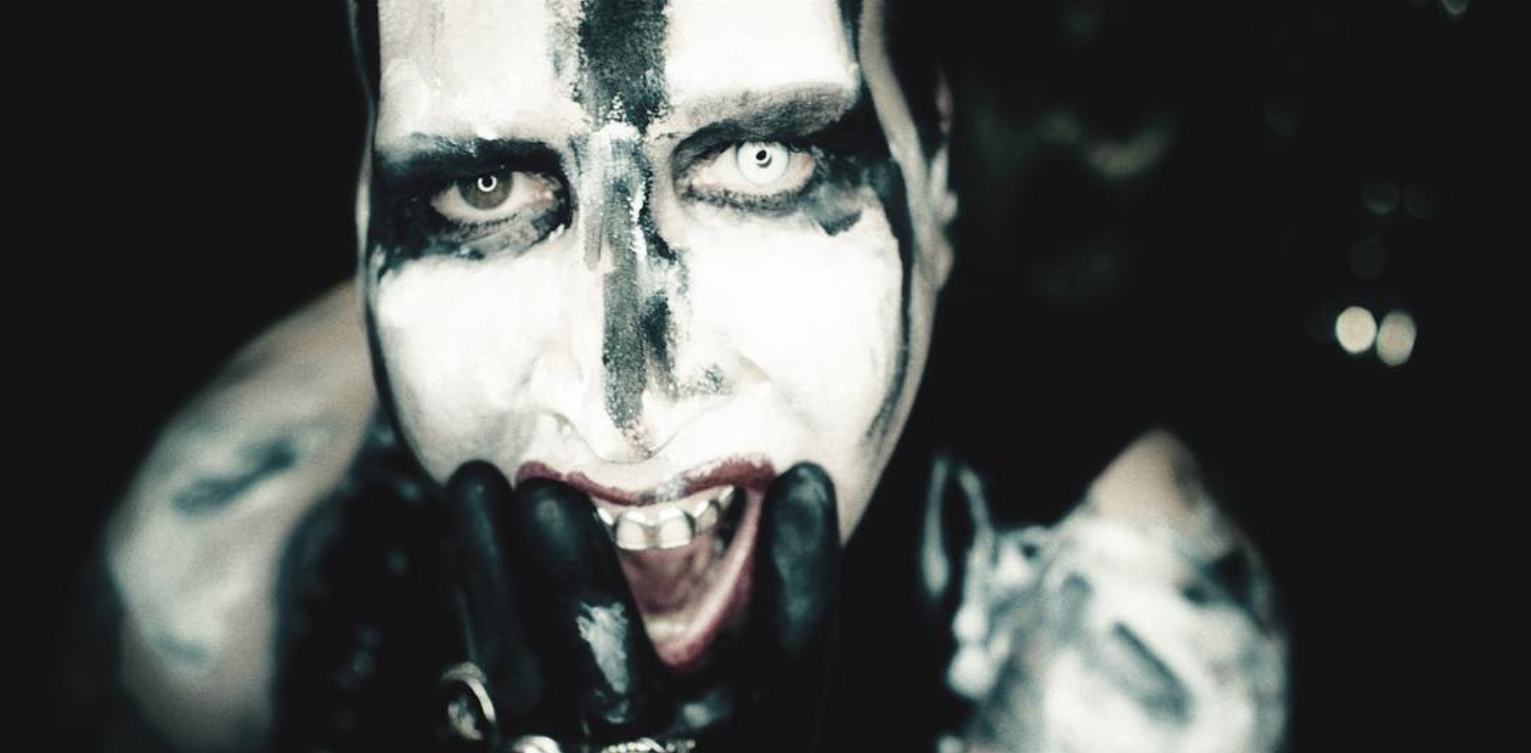 When you're Marilyn Manson, workplace injuries are part of the job of terrorizing Middle America. Some have been self-inflicted: In 1995, during a show in San Francisco, the shock-rock icon famously dragged a broken beer bottle across his chest, leaving a lifelong scar. Manson has deliberately self-mutilated on other occasions, too. He's fallen on broken glass mid-performance, lit his band's bass drum on fire and feigned cutting his own wrists.
But the injury that brought his September 30 concert to a sudden end was unplanned, painful and as terrifying for the performer as it was for his fans.
On that evening, Manson was crushed by a large stage prop that toppled mid-show at Hammerstein Ballroom while he was performing his hit cover of "Sweet Dreams (Are Made of This)." The show ended with the 48-year-old rocker being rushed to the hospital on a stretcher.
Related: Does the Parental Advisory Label Still Matter?
When Manson speaks to Newsweek by phone two weeks later, he has only just watched video footage of the frightening mishap. "I wasn't trying to climb on it," Manson says (though the video gives this impression). "I was trying to hold it up. And it ended up falling on me, which I'm lucky didn't smash my skull in."
The good news: Manson is OK, albeit in lots of physical pain as he recuperates from his home in Los Angeles. He seems eager to resume his shows.
"It still hurts, of course," Manson says. "The thing that pissed me off most is that I was so happy to play that night, and it had to end [prematurely]. If I could have gotten back up, I would have done it with a broken leg. But I was completely, like, blacked out, knocked out. I'm just pissed off that I'm not onstage."
Manson had to postpone tour dates in support of his 10th and latest album, Heaven Upside Down, which is highlighted by the menacing single "We Know Where You Fucking Live."
The artist behind '90s goth touchstones like Antichrist Superstar and Mechanical Animals broke his fibula (or calf bone) in two separate places, which required surgery. Manson has been sitting at home, watching episodes of Mr. Robot on his wall projector screen. It's nighttime when we speak; he's nocturnal. (As a 2015 Rolling Stone profile explained: "When Marilyn Manson goes to sleep, dawn has usually just arrived, and when he gets up, full and unremitting darkness is usually not far off.")
It has been a difficult few months for the rocker. In July, Manson lost his father, Hugh Warner. The album's October release was prepared during a state of immense grief.
"I finished it almost a week before my father died," Manson says. "I didn't get to play it for him." But he believes his father's spirit is reflected in the record—particularly the centerpiece song "Saturnalia," which references the myth of Saturnus, who devoured his own children.
"I feel as if, within the seam of the record, my father passed along his own energy into me," Manson says, "and he would want me to not mourn and rather to excel and be the best that I can be."
Manson wanted the album's pacing to be like a great film or TV show: "Each song, you think, 'Well, what the fuck is going to happen next?'"
On tracks like "JE$U$ CRI$I$" and "SAY10" (pronounced like "Satan"), Heaven Upside Down is filled with the sort of subversive religious imagery that made Marilyn Manson Enemy No. 1 of the religious right. Two decades ago, Senator Joseph Lieberman famously called his band "the sickest group ever promoted by a mainstream record company," and in 1999 Manson was unfairly blamed for the Columbine High School massacre.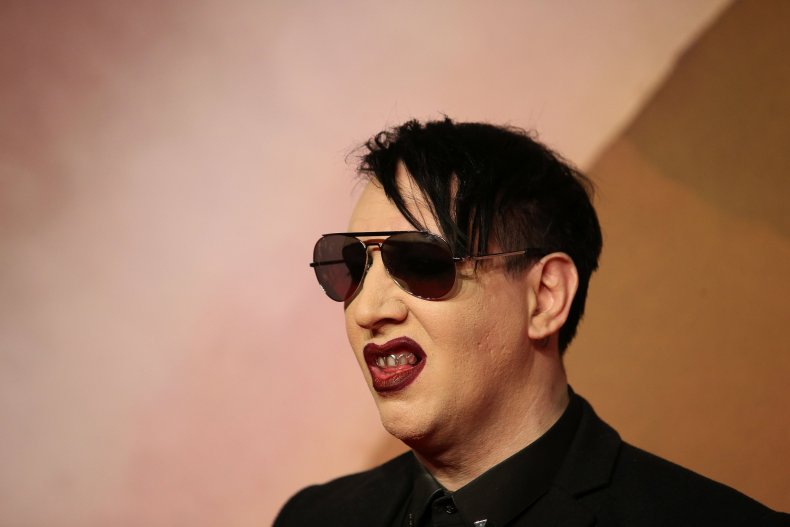 Are parents still afraid of Marilyn Manson in 2017?
"I don't even know," the rocker says. "It's really difficult to imagine what parents could be afraid of in this era we live in."
Despite his advancing age—he'll be 50 in a little more than a year—Manson still possesses the power to outrage. On Election Day, he released a teaser clip for "SAY10," which depicted Manson clutching a bloody knife near a beheaded body of a man who resembled Donald Trump. It was tasteless, gruesome—and totally Manson.
At the time of its release, he didn't know Trump would become president. He actively chose not to vote in the election. "I voted for Barack Obama the first time," Manson explains. "And that was the only time I've ever voted."
Why?
"I don't feel like getting up early enough to vote. That's half of the truth," he laughs. The other reason is he prefers to make his mark through art rather than political engagement.
"I think art overcomes politics if it can," Manson says with grim confidence. "And it should. And it shall."