Remembering Marilyn Monroe's Stunning Pictures: 7 Photos That Capture America's Favorite Blonde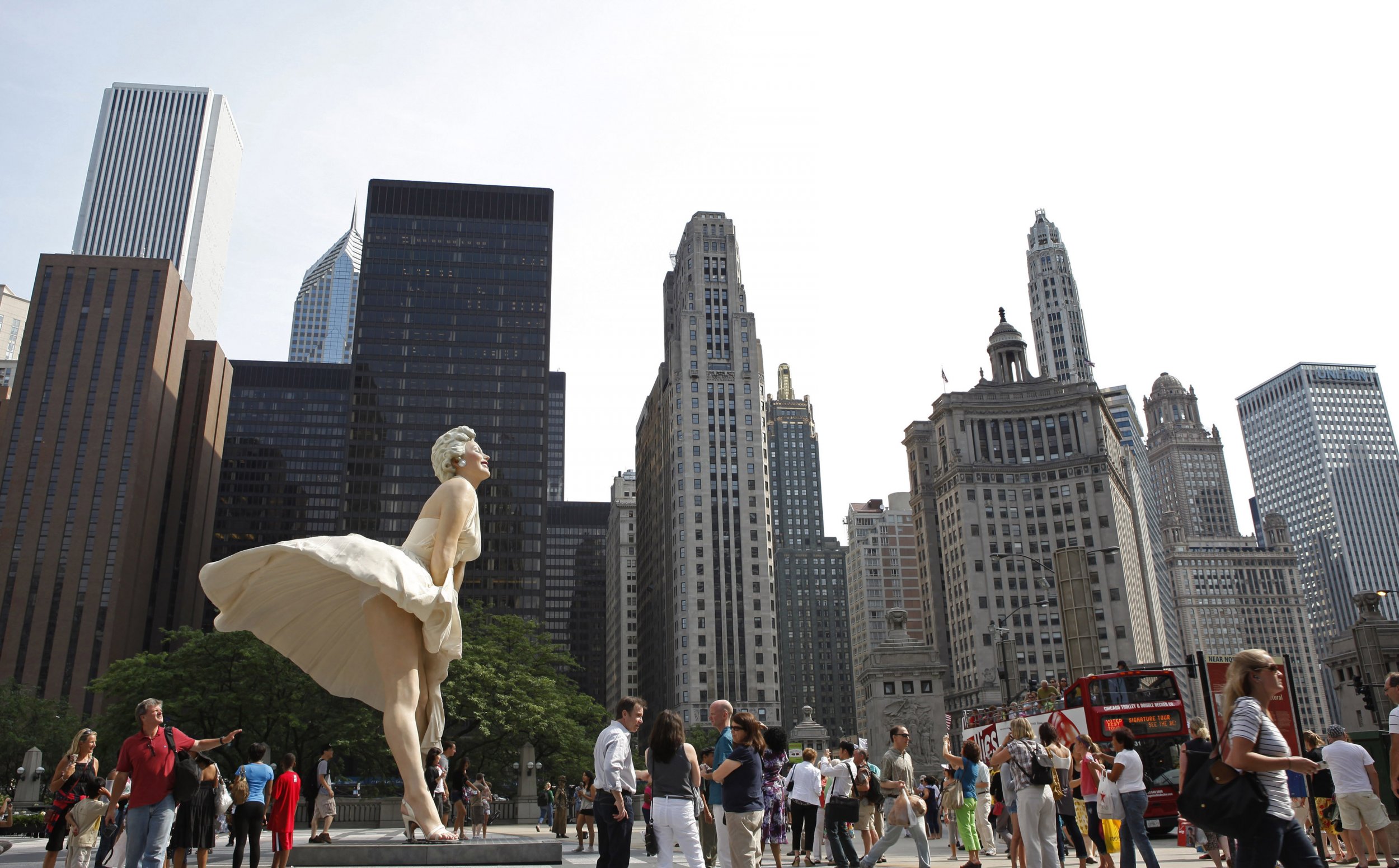 Newsweek published this story under the headline "Keeping the Monroe Memories Aglow" on August 2, 1982. In light of the 55th anniversary of Marilyn Monroe's death, Newsweek is republishing the story.
She was more than The Blonde. Her allure was part erotic and part comic, quickened by an air of sad vulnerability, a combination that enraptured millions of moviegoers. Next week marks the twentieth anniversary of Marilyn Monroe's death from a drug overdose, and the devotion of her fans remains vibrant.
In a backyard garage in Long Beach, Calif., Ernie Garcia, 35, helps keep the flame alive as president of the 2,000-member Marilyn Monroe International Fan Club. A hospital clerk by day, Garcia spends his evenings answering the dozens of letters he receives every week from fans who have paid a $20 annual fee to join the club. He has assembled a collection of memorabilia that fills fourteen file-cabinet drawers and fifteen boxes, as well as an entire wall of his office. "She was like a combination of Daisy Mae and Cinderella," Garcia reflects. "And she was always nice enough and fragile enough that you thought she would feel honored if you approached her."
Flowers: The legion of Marilyn's admirers hungers for tangible reminders of her life. At a Sotheby's auction last year in London, a Texan bid $1,040 for a beaded evening bag, a pair of long white gloves and a pink mesh bra that had belonged to the actress. A strapless evening gown went for $1,900, a costume from "Bus Stop" for $836. Fans hope that a brand-new item will soon become available: the U.S. Postal Service is considering their request for a commemorative stamp. On Aug. 5, dozens of Marilyn devotees will attend a memorial service at the Westwood, Calif., cemetery that houses her crypt. But Monroe's biggest fan may be ex-husband Joe DiMaggio: the former Yankee slugger, who was divorced from Marilyn in 1954 and never remarried, still sends flowers to her grave every week.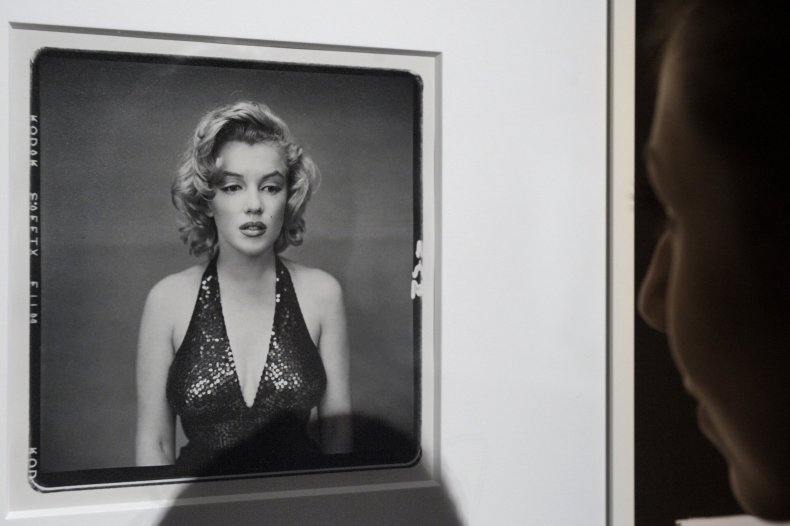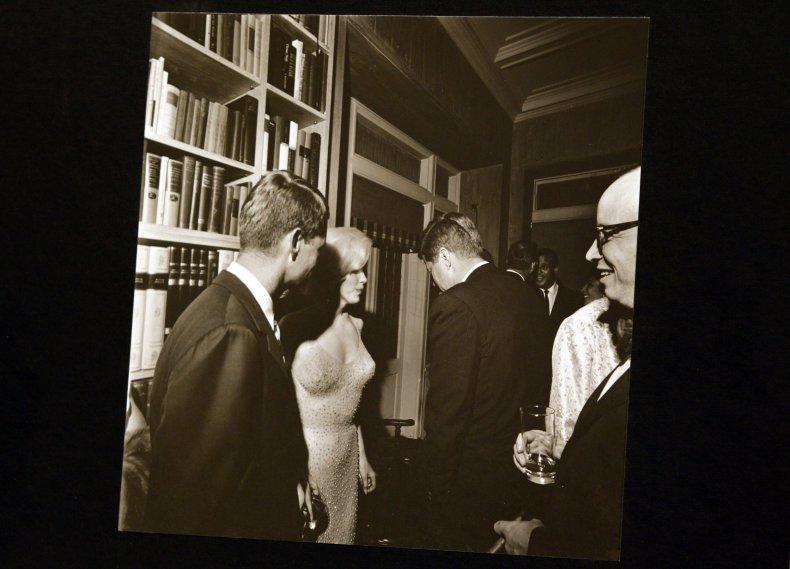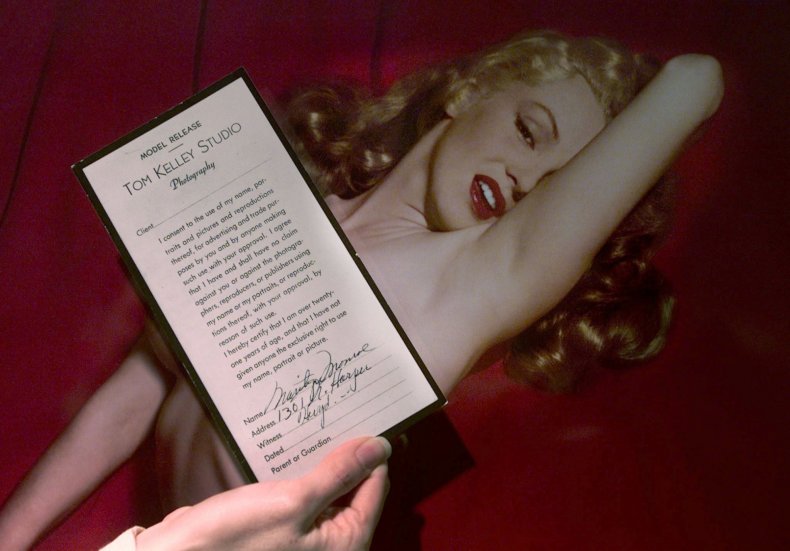 Remembering Marilyn Monroe's Stunning Pictures: 7 Photos That Capture America's Favorite Blonde | U.S.