Rare Nudes Of Marilyn Monroe On Display in Hotel Suite She Once Called Home
The historic images are being exhibited at New York's Lexington Hotel, where Marilyn Monroe lived with husband Joe DiMaggio.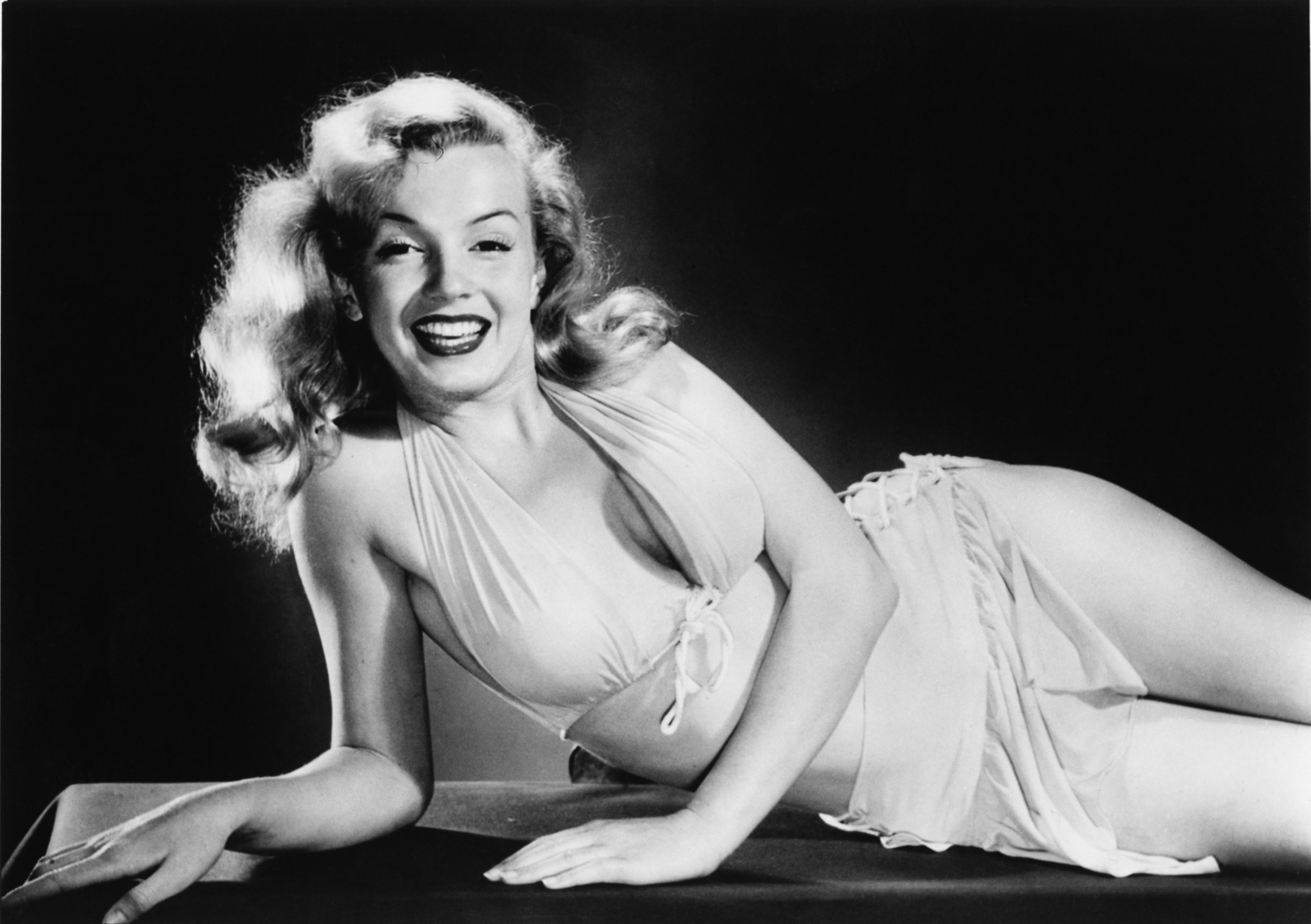 An early nude photograph of Marilyn Monroe is going on display in a New York hotel suite the screen legend once called home.
The "Golden Dreams" Color Separation Collection includes 21 original large format film positives and negatives created in 1950 for Monroe's "Golden Dreams" calendars.
The full collection, valued at more than $4 million, will be on display in New York for the first time, from March 26 to April 7, inside the Lexington Hotel's "Norma Jeane Suite."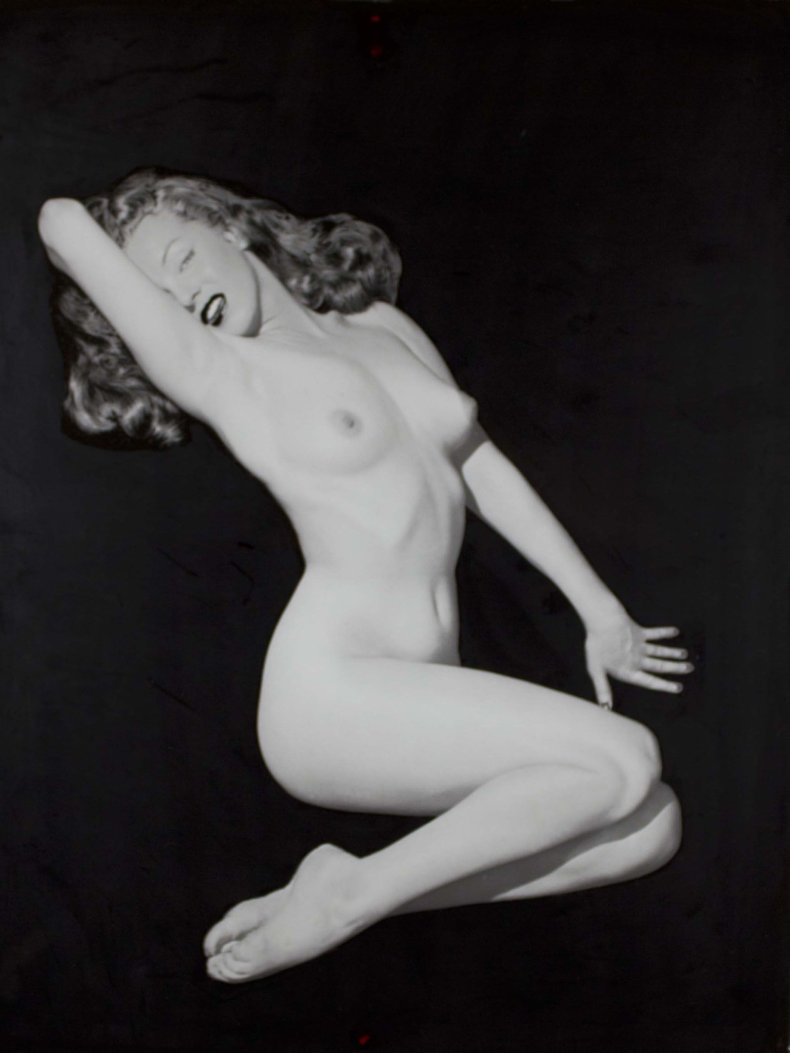 It was in 1949, that a then-unknown Monroe modeled nude for photographer Tom Kelley, reportedly for just $50. Ambivalent about posing nude, she used the alias "Mona Monroe."
The picture, titled "Golden Dreams," was selected for publisher John Baumgarth's 1951 calendar and appeared in various forms in subsequent editions.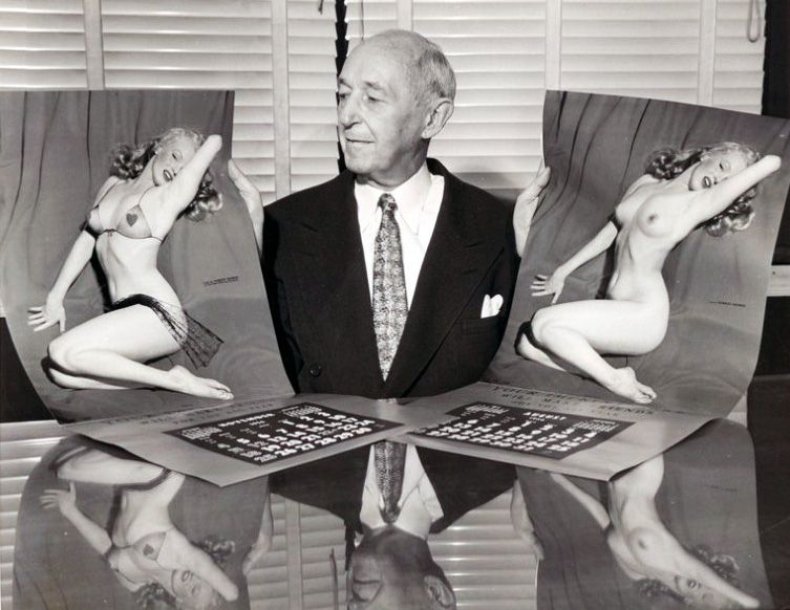 Sales were sluggish at first but once Monroe was identified as the model, Baumgarth eventually sold an estimated 9 million copies throughout the 1950s.
In 1953, the same year Monroe appeared in Niagara, How to Marry a Millionaire and Gentlement Prefer Blondes, "Golden Dreams" appeared in the very first issue of Playboy magazine, with the actress appearing on the cover.
"These films were created through a labor-intensive process which involved multiple stages of photo development and refinement and many hand corrections to obtain the desired results," William van Wassenhove, the Lexington's director of sales and marketing, told Newsweek. "[They] played a huge part in launching Marilyn Monroe's career."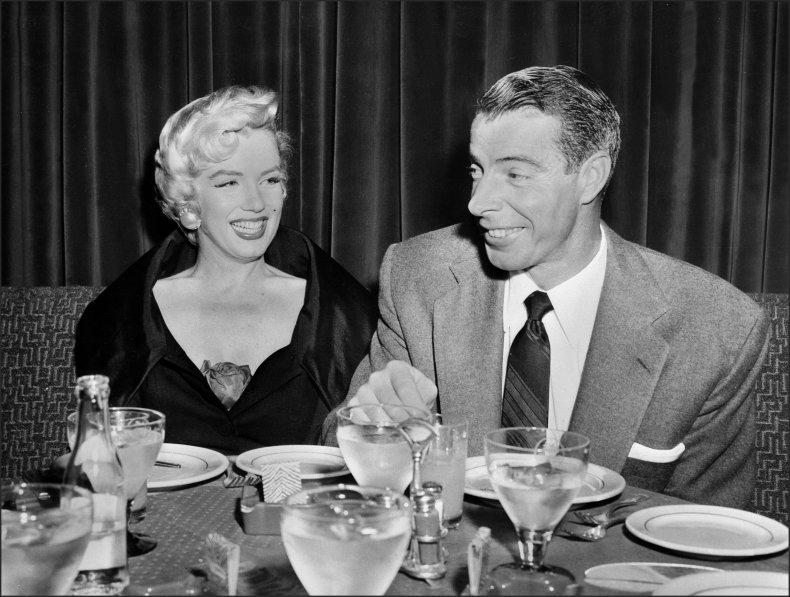 In 1954, Monroe eloped with legendary New York Yankee Joe DiMaggio and the couple moved into the Lexington Hotel's suite 1806, where they lived when the actress filmed The Seven Year Itch. (Her iconic skirt-blowing scene was shot just a few blocks away, on Lexington Avenue and 52nd Street.)
In June 2018, suite 1806 was transformed into the "Norma Jeane Suite," giving guests the chance to stay in the same rooms as Monroe and DiMaggio.
The 600-square-foot getaway, which underwent a complete redesign, features a master bedroom, spacious living room and dining area, and a 200-square-foot private terrace. The decor is intended to invoke an atmosphere similar to what Monroe and DiMaggio would have enjoyed," according to the hotel, "with luxe furnishings and pops of red symbolic of Marilyn's favorite lip color."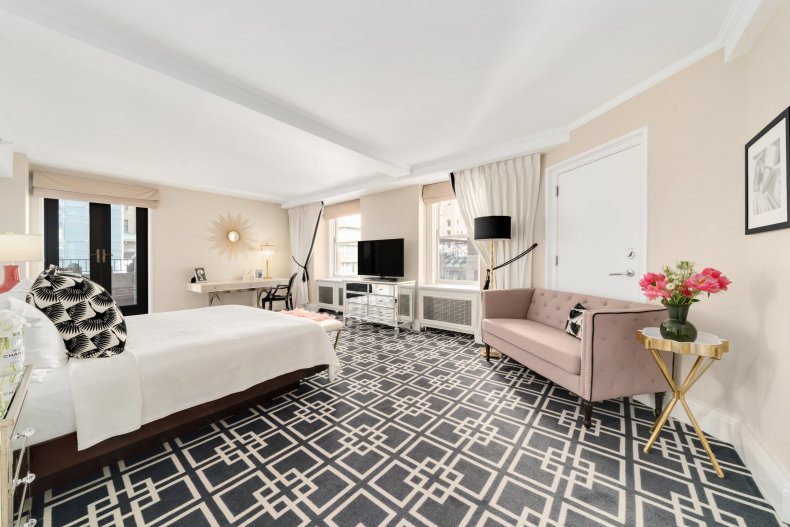 The full "Golden Dreams" collection will be on display throughout the suite, along with additional pinup calendars and memorabilia. Visitors can also view the collection by appointment.