Marilyn Monroe's 'Mr. President' Dress Raises $4.8 Million at Auction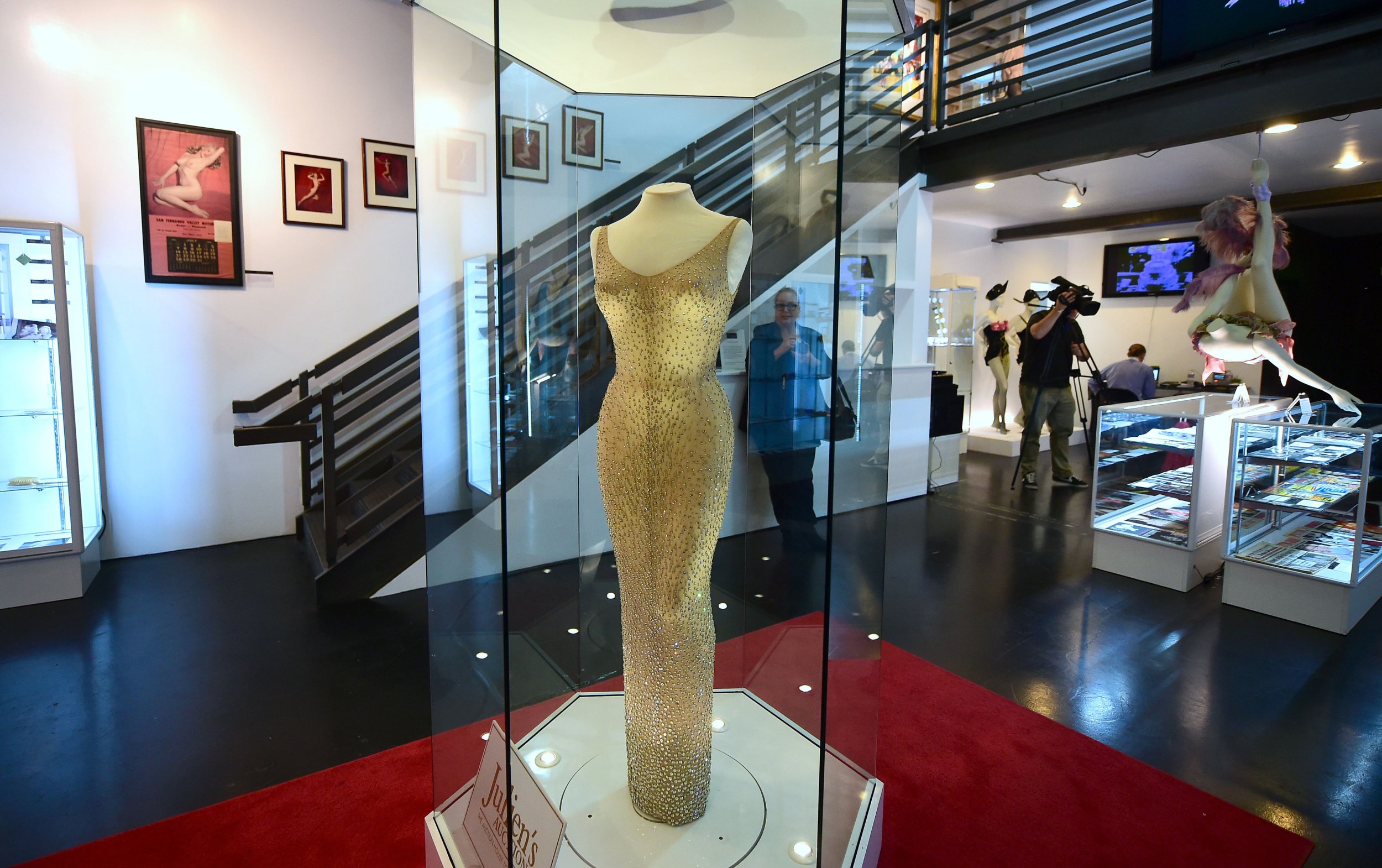 The iconic dress worn by Marilyn Monroe when she sang "Happy Birthday Mr. President" to John F. Kennedy has been auctioned for $4.8 million.
The skintight Jean Louis gown, which is encrusted with 2,500 handstitched crystals, was purchased by the Ripley's Believe It or Not museum chain. It had been estimated to sell for $3 million, according to the BBC.
Monroe wore the dress at a Democratic fundraiser in honor of Kennedy's 45th birthday in May 1962. Her seductive, breathy performance of "Happy Birthday" became one of the most famous moments in U.S. pop culture.
The actress and singer died from a drug overdose just a few months after the appearance in August 1962. Kennedy was assassinated a year later in 1963.
"Marilyn Monroe singing 'Happy Birthday Mr. President' is certainly one of the most famous impromptu performances in American history," said Darren Julien, CEO of auction house Julien's Auctions.
"That rendition has lived on for decades as one of the most remarkable events in her career and certainly one of the most storied tales in popular culture history—a moment in time squarely at the center of the 1960s, Hollywood and Camelot. We are incredibly privileged to have the opportunity to offer this amazing dress to collectors, fans and contemporary art enthusiasts around the world."
The $4.8 million sale exceeds the $4.6 million raised by the billowing white dress Monroe wore in The Seven-Year Itch when it was auctioned in 2011.