Marina Joyce, Beauty YouTuber and Subject of Conspiracy Theories, Has Been Missing For 9 Days
Beauty YouTuber Marina Joyce, 22, has been reported missing for the past nine days. Her last video was posted over a month before she was last seen.
This Friday, the organization Missing People posted a flyer announcing Joyce was missing. According to the site, Joyce has been missing since July 31. She lives in the Haringey borough of London and Haringey police confirmed to Metro.co.uk that the popular YouTuber was missing and police were trying to find her.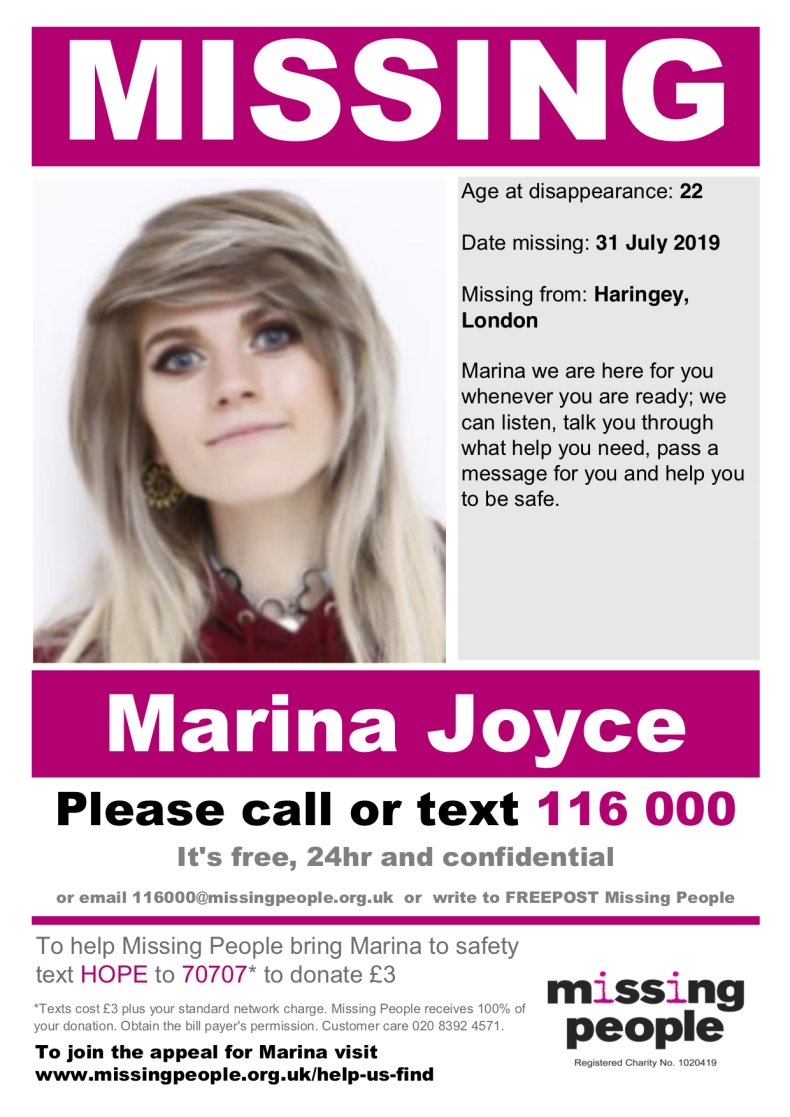 Joyce is a YouTuber most famous for her beauty videos, which have earned her 2.1 million subscribers. Her last video, "How I Care for My Hair" was posted on June 21, over a month before she was last seen. At the end of the video, she said another video would be coming next week—but none came.
In 2016, Joyce caused her fans to worry she was being abused. Joyce, then 19, posted a video called "Date Video Ideas," which contained a scene where Joyce whispered "help me." Joyce's arms were bruised in the video.
At the time, #SaveMarinaJoyce trended on Twitter with fans worried she had been kidnapped or was being abused. According to Metro, Enfield Police later tweeted that she was "safe and well."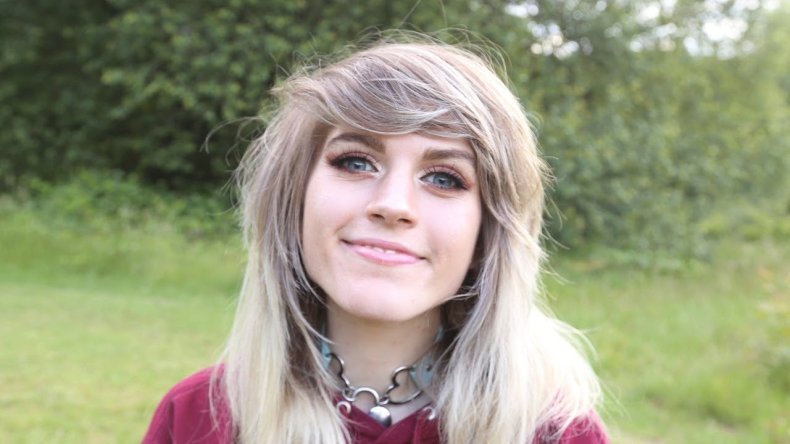 Conspiracy theories swirled around the YouTuber, picking up a few weeks after the "Date Video Ideas" posting. That was when she shared a video asking her followers to call her "Goddess Marina" and talking about how she wanted to build a temple and shrine in Peru. The shrine would be a place where she could draw, meditate and find "extreme spiritual help and guidance."
In the video, she said she wanted her followers to call her a god so people would refer to her as one when she died.
"My work as a God would be to enlighten and help other people and to call myself one now would be for later in the afterlife—so when I pass away, I can spiritually contact all the people and appear to those with magic whom I choose to speak to," she said.
In 2018, she finally addressed the 2016 incident. In a video titled "Dear Haters," she said she was going through some difficult times.
"I was in danger in a lot of ways and that was the truth. It's not a joke when you say 'help me' because I was actually in danger and I actually went through a lot of physical pain as well as emotional pain. Everyone was right. There was danger in my life, but I managed to get out of it through the support of my loved ones...," she said.
The "Dear Haters" video was itself the center of controversy, when Keem, another popular YouTuber, said he didn't believe her.
"None of it makes sense very vague statements after very strange vague statements for two years," Keem told Newsweek. "I suggest that she's on drugs and she denied these claims and was upset with me. I don't think she has a right to be upset with anyone speculating when she won't provide a reasonable explanation."
Joyce responded to Keem on Twitter, revealing that during 2016, she had gone blind in one eye.
"It was never a publicity stunt. I went blind in one eye and I spent 2 whole months in hospital which left me traumatised and confused in life. I don't want to divulge my health issues on the internet, I was a kid with dreams about the temple, but I've grown up now," she tweeted.