Marine Bases Damaged by Hurricanes Receive Funds, but More Will Be Needed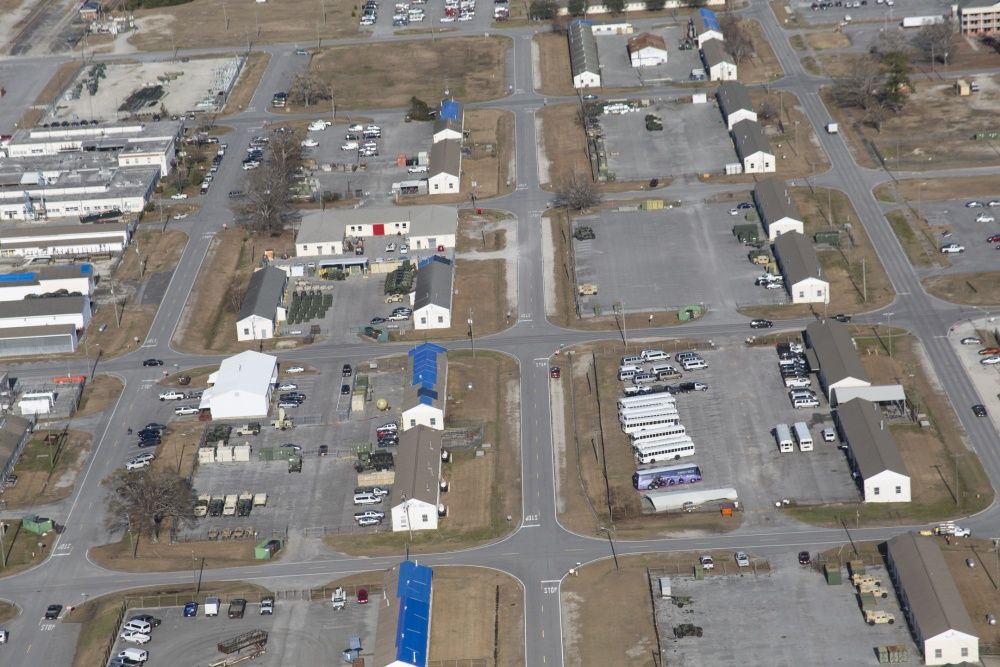 U.S. service members and their families living in and working among shattered buildings on military installations left damaged by Hurricanes Florence and Michael will receive financial aid to support recovery efforts, Marine Commandant General Robert Neller announced Friday.
"We have received word that Congress has agreed with the administration's request to reprogram $400 million to help Marines and their families recover from the damage inflicted by Hurricanes Florence and Michael," Neller wrote from his verified Twitter account.
"I am grateful to the President, DOD, Congress and the DON [Department of the Navy] for their leadership and support on this issue," the top Marine general added.
The news comes some two months after Neller wrote letters to Acting Defense Secretary Patrick Shanahan and Navy Secretary Richard Spencer in February and March of this year. The memos requested funds for the current fiscal year to supplement repairs of damaged property left in the wake of 2018 hurricanes that inflicted damage across three Marine Corps bases in North Carolina and one in Albany, Georgia.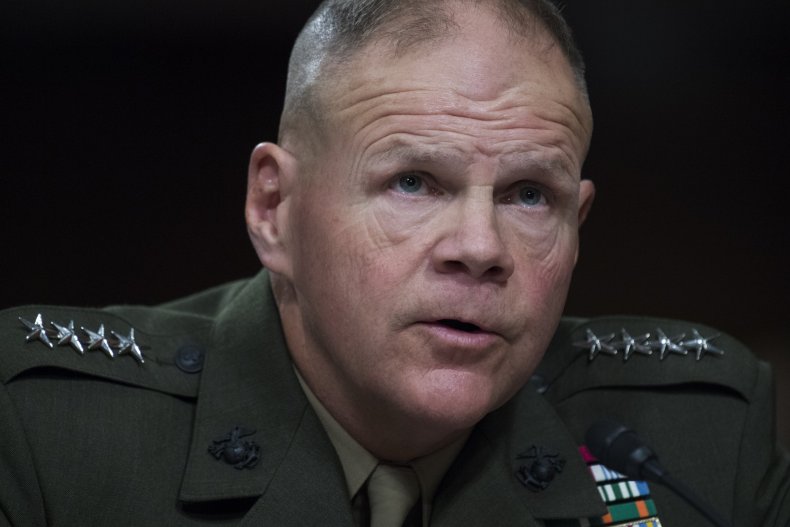 The corps had been self-funding the recovery efforts amid the plight of unexpected and unbudgeted fiscal spending obligations from both the White House and Congress—among them, President Donald Trump's southwest border initiatives.
The financial hardships left the Marine commandant with the hard choice to cancel or significantly drawback planned military training exercises at the expense of combat readiness.
While Friday's announcement of funding was a sign toward progress in rebuilding bases in North Carolina, leaked internal Defense Department memos first reported on by The Los Angeles Times and obtained by Newsweek show Neller's frustration with his current fiscal budget.
"It is my understanding that given the emerging plan for Departmental reprogramming for other priorities, that our ability to transfer money will now be limited to only $400 million of transfer authority for the entirety of Fiscal Year 19," Neller wrote to Navy Secretary Spencer in February.
"This means that we will have to stop hurricane work in May which is unacceptable," Neller wrote.
Hurricane Florence inflicted "extensive damage to 913 military structures; 3,748 homes; infrastructure to include railways, roads, and the power grid; and to training areas," to North Carolina bases Neller wrote in his memos.
The total damage to the Marine Corps installations was estimated at $3.5 billion, with $1.3 billion needed for building repairs and $1.7 billion required for building replacements. The other $500 million would be allocated to operations and maintenance costs and the replacement of information infrastructure and end items. An additional $47 million would go to Marine Corps Base Albany.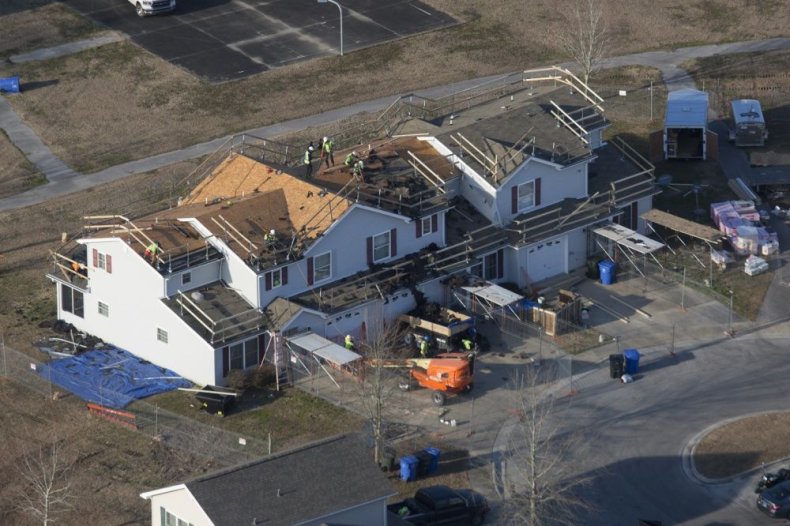 The Defense Department did not immediately respond to Newsweek's request for comment on where the $400 million in Above Threshold Reprogramming funds would be derived.
Above Threshold Reprogramming requests and funds, known as ATRs, is an internal Defense Department practice overseen by Congress and fused within the Pentagon's Appropriations Act. The policy allows for shifting available budget funds from one military account to another within the Defense Department.
Lawmakers from both political parties have warned the Pentagon not to reprogram funds without their authorization to bankroll President Donald Trump's southwest border wall. The president's emergency declaration issued back in February allowed for funds to be shifted out of the military.
Last week, the Democratic-led House Armed Services Committee denied a request to transfer $1 billion from a military personnel account to fund portions of the border wall and bolster other security measures.
The Pentagon responded to the House Committee's denial, writing, "When the Department seeks committee approval, it does so as a matter of comity, not because it is required by law."
In rolling out the DOD budget for the next fiscal year, Acting Defense Secretary Patrick Shanahan acknowledged his understanding of jeopardizing the Pentagon's ability to reprogram funds by ignoring the denial from Congress as lawmakers could be compelled to strip the reprogramming authority from the military.