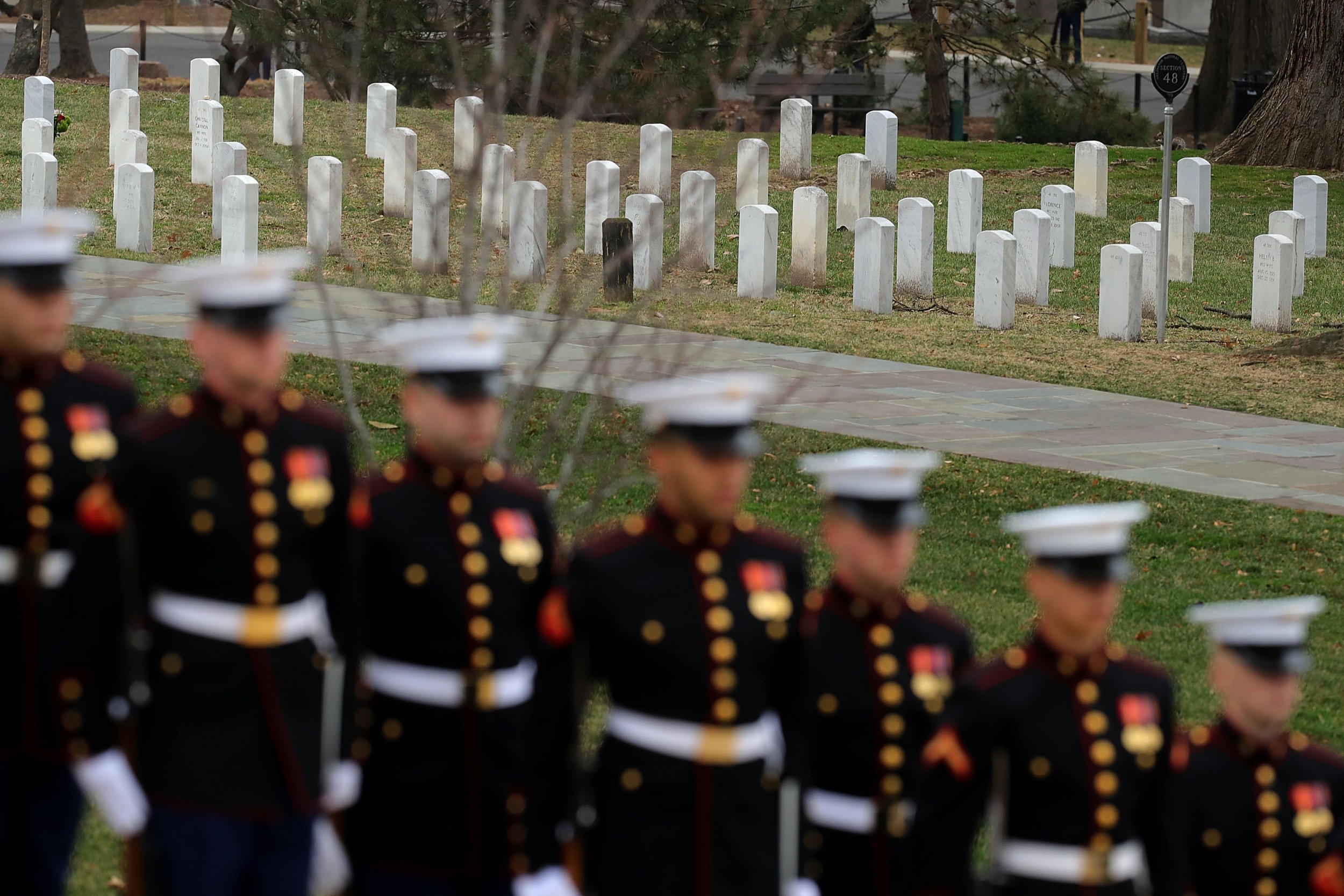 Eleven people started feeling ill at the U.S. Marine Corps headquarters Thursday after mail containing an unknown substance was sent to the base, triggering a hazmat situation. Three individuals have since been transferred from Joint Base Myer-Henderson Hall near Arlington, Virginia, to medical facilities.
Firefighters from several Northern Virginia fire departments responded to the call just after 4:30 p.m. local time on Thursday. Those affected by the substance are said to have experienced symptoms including burning sensations and a nosebleed, according to ARLnow. The fire department said in a tweet that the three people moved to medical facilities were in stable condition and that there is an ongoing investigation into the incident. The individuals were identified as Marines.
A Joint Base Myer-Henderson Hall spokesperson told the Associated Press that people in the office immediately began to feel poorly and complained of sore throats after the piece of mail was opened. Initial reports said that the piece of mail was a certified letter.
"An envelope containing an unknown substance was received, today, aboard Joint Base Ft. Myer-Henderson Hall," said the Marine Corps in a series of updates on the situation posted to Twitter. "Personnel in the affected building took immediate preventative measures by evacuating the building. Base officials are coordinating with local hazmat teams and the FBI. Several Marines are receiving medical care as a result of this incident."
"Closely following the situation at Ft. Myer in Arlington. This is scary, I hope very much that everyone involved will be alright," Virginia Representative Don Beyer responded to the hazmat situation in a tweet.