Exclusive: U.S. Marine Couple Found Guilty of Sending Revenge Porn of Young Woman to Her Parents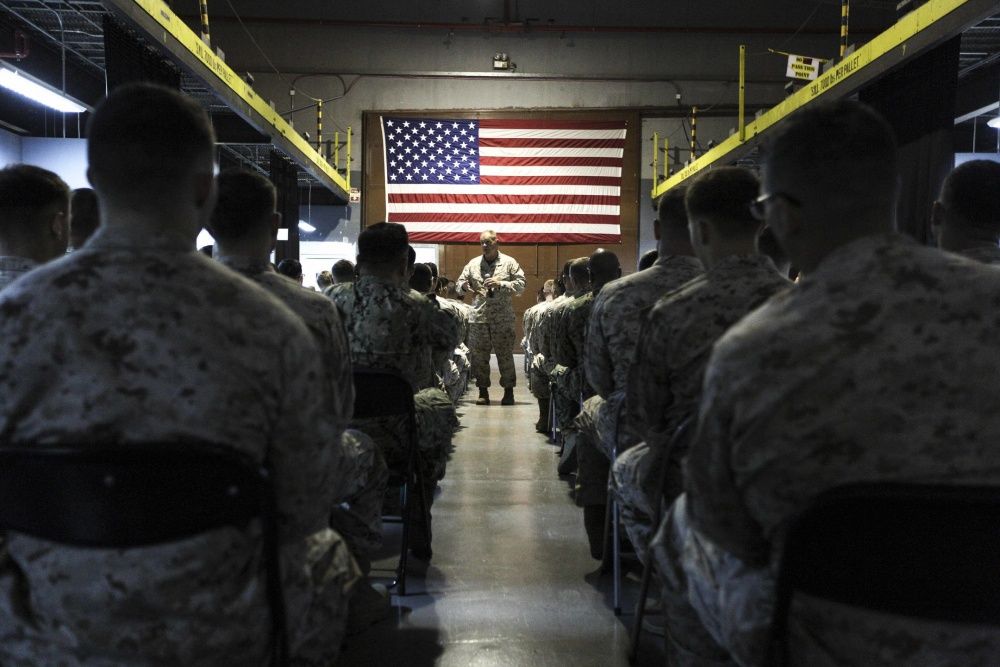 A married couple of former U.S. Marines are being held accountable for tormenting a young woman, a year after a news investigation first disclosed the abuse.
2nd Lieutenant Vincent G. Provines, an ex-U.S. Marine Reserve officer, was found guilty Wednesday of federal cyberstalking charges in the Sherman Division of the U.S. District Court for Eastern Texas. His wife, ex-U.S. Marine Reserve Lance Corporal Cesaria "Cecy" Marquez, admitted to participating in the cyberstalking and took a plea deal in late June. The couple had threatened to post nude photos of the young woman online.
Provines' attorney did not respond to a Newsweek request for comment. The jury deliberated for roughly five hours before returning the verdict of guilty. Provines faces a possible maximum sentence of five years in prison; a $250,000 fine; and three years of supervised probation, according to court documents. Marquez's attorney, James Whalen, who said his client did not want to comment, told Newsweek that Marquez had agreed to five years probation. The couple is currently in divorce litigation.
The young woman (whose name is being withheld by Newsweek to protect her privacy) reached out to this reporter in March 2017 to tell her story.
At the time, the Pentagon and military criminal investigators across the armed forces were scrambling to get a handle on the Marines United scandal, a series of secret Facebook chatrooms made up of current and former U.S. Marines, U.S. Navy Corpsman and British Royal Marines who were sharing thousands of nude photographs of their fellow female service members. The news was first reported by Reveal.
"Kate," as she is being identified, feared her photos had been included among the multiple share drives that journalist Rory Laverty and this reporter had uncovered, reviewed and reported on for The Daily Beast.
"I wasn't a victim of this particular Marines United [scandal], but I've had two different Marines threatening to post photos of me on the Internet," Kate said at the time. "They've already sent them to my parents and they're receiving constant harassment and threats. I just don't really know where to start with getting this to stop."
The nude photographs sent to Kate's parents were not believed to have been posted in the share drives on the notorious nude-photo-sharing Facebook page Marines United, nor on its descendant groups. But that investigation and the resulting media storm had prompted the Marine Corps, special agents across the Pentagon's criminal investigation services and several key members of Congress to focus on reforming the laws and culture that led to the Marines United scandal.
To date, 152 individuals have been investigated for online misconduct. Eight service members faced either a special or summary court-martial while seven others were dismissed from military service; 45 U.S. Marines saw their service records tarnished by non-judicial punishment or administrative actions.
Thirty-four U.S. Marines are awaiting some form of official action from the Marine officials. Twenty-two non-Defense Department employees were scrutinized, but given their civilian status, fell outside the Marine Corps' jurisdiction, according to the latest data obtained by Newsweek.
"Those dispositions cover a broad spectrum of misconduct: from harassing or inappropriate comments, to hazing and bullying behavior, to non-consensual image sharing," said U.S. Marine spokesman Major Brian Block. "We take all instances of misconduct seriously—online and off—because we see this as a cultural issue, not just a photo-sharing issue. This is about building and maintaining a culture where every Marine is treated with dignity and respect at all times, and holding Marines accountable when they are shown to have fallen short of that goal."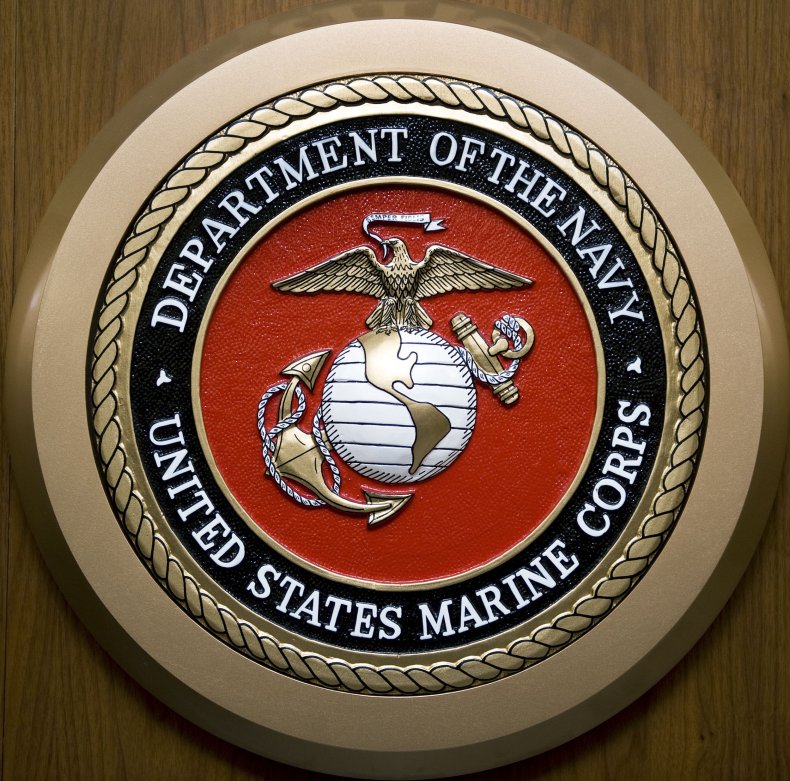 Kate and Provines became romantically involved in 2014 while both were attending the University of Oklahoma. During their relationship, Kate said, she sent Provines a few nude photographs of herself.
They broke up in 2015 by mutual agreement. Provines then married Cesaria Marquez, a Marine reservist assigned to the Fourth Marine Logistics Group, in September 2016, but Provines soon came back in contact with Kate, and she said that between December 16 and December 20, 2016, they had sex twice and she sent him another nude photo.
A week after the affair, Kate got a phone call from her mother. Kate's parents had received a three-paragraph email sent from Provines' Yahoo email account that contained several nude pictures of Kate, as well as a screenshot of messages making clear that Kate and Provines had had sex. Kate's father called Provines; the two men agreed that if Provines would destroy the photos, Kate's dad would never call him again.
Kate's father said at the time that he was hoping this "deal with the devil" would prevent Kate from having to worry that the photos would show up somewhere and ruin her life.
"I'm sorry for what I did, I really am," Kate said of the affair last year. "I wish I could go back. It was the biggest mistake of my life to do that, and it was wrong of me."
Still, the harassment continued through multiple online mediums. Marquez at one point sent an email from a Yahoo account in her husband's name saying she could put Kate's "ugly ass nude pictures everywhere and watch you burn... You're not sorry. Yet. But I'll make sure you will be."
"I'm not to be trifled with," Marquez wrote Kate on Facebook Messenger. "Making Vince tell your dad was purely for my entertainment. You don't want to see what I'll do to ruin you."
After denying Kate's claims via phone to this reporter, Provines sent Kate a direct message on her Tumblr blog, in which he blamed his wife, Marquez, for sending the nude photos to Kate's parents.
"I just wanted to tell you that I didn't know that I had those pictures," Provines wrote to Kate. "I knew I had two of them. I'm sorry they got sent to your parents. I didn't want to do that. She took my things and did that. The pictures don't exist. I don't have any of them. I don't post them to anything. I never have. I'm sorry that I didn't treat you or her right."
"Please just leave me alone," Kate responded.
"That's really all I want too," Provines wrote. "Leave me alone. Quit making this any more than it should be."
Asked Wednesday how she felt about Marquez taking a plea deal with no jail time and probation, Kate, now 23, told Newsweek that she can accept it.
"Obviously their response was awful, but I did hurt her in what I did and so to me, she took a plea deal...," Kate said. "He's the one that I wanted to get justice from."
She also expressed relief that the military had taken action. "The idea that the [Marine Corps] would do nothing was crushing," Kate said. "This process is draining because it's gone on for so long and the thought of no action is overwhelming. I don't want this whole thing to be all for nothing."
Major Block told Newsweek: "We recognize the desire for speedy investigation and adjudication of alleged misconduct, but we have a constitutional and moral obligation to ensure that we provide due process to everyone involved—both the alleged victim and the accused... Ultimately, justice is the primary consideration, and we do everything we can to get to that conclusion as swiftly as possible."
Kate said that she will have the opportunity to deliver a victim impact statement at Provines's sentencing hearing.
"I don't know what I'm going to say or write, I really have no idea," Kate said. "I don't know if I want it to be short and sweet or a paragraph or two. On my computer, I have a folder that I would open and I would create a word document and just start writing. It could be a four-page rant or just a passing thought, but from the time the trial was first announced to now, I've kept it like a journal.
"I'm still processing this grief through that folder, but I'm hoping that one day," Kate said as she began to choke up, "I won't need to and I could just delete it all."