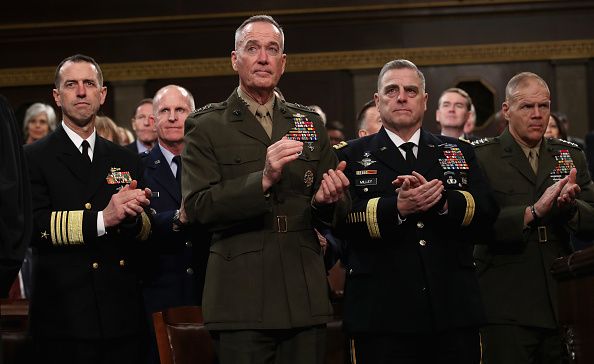 A Marine brigadier general, tasked with leading sexual assault prevention and response efforts, was removed from his post after he called sexual harassment claims "fake news."
Brigadier General Kurt Stein, director of Marine and Family Programs, was put on administrative leave after he made ridiculing comments about recent allegations against a marine to an audience, according to a USA Today report.
The outlet reported that Stein cited "fake news" several times throughout his April 6 speech. He was referring to allegations made by two civilians working with the Marine Corps, who reported their boss made inappropriate overtures toward them.
Stein also made comments about "living vicariously" through the Navy chaplain who was fired earlier this month for having a sexual encounter in public, USA Today reported.
"After reviewing the investigation, Neller determined that he lost confidence in Stein's ability to lead this particular organization, and Stein has been removed and reassigned," the Marine Corps told USA Today in a statement.
The statement added that leaders are "responsible for establishing an environment conducive to mission accomplishment."
"Brigadier General Kurt Stein remains on administrative leave pending reassignment within headquarters," Major Brian Block, Office of Marine Corps Communication, told Newsweek in a statement.
Stein marks the second general removed from his post in the last two months by Marine Corps Commandant Robert Neller, according to military.com.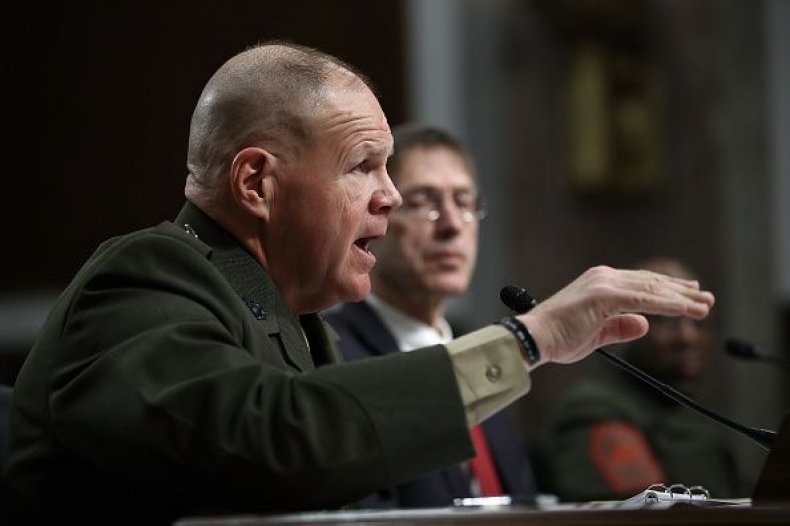 Last year, it was revealed that current and former Marines in a Facebook group called Marines United were sharing and soliciting nude photos of female colleagues, which was eventually shut down. As a result of the scandal, social media policy was changed.