Marine Killed in Washington, D.C., Barracks Shooting Identified as 20-Year-Old Riley Kuznia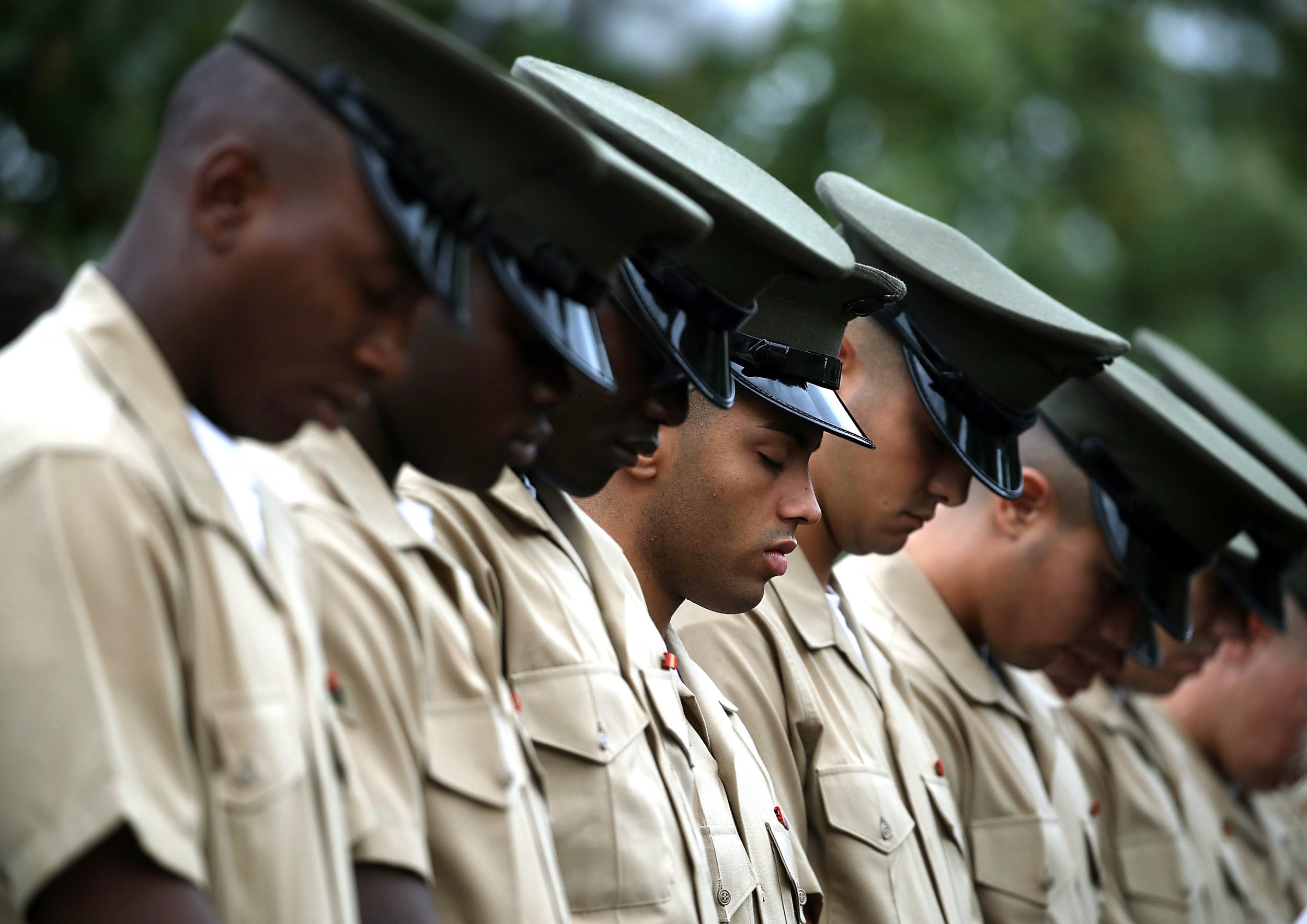 The Marine who was shot and killed at the Marine Barracks in Washington, D.C., was identified by his mother as 20-year-old Riley Kuznia from Minnesota.
On Tuesday night, Riley's mother, Markelle Kuznia, posted on Facebook "with a broken heart" that the family lost a "loving son, cherished brother and dedicated Marine." Along with several photos of her son, she expressed her appreciation for everyone's thoughts and prayers. Markelle also asked for those who knew her son to use his Facebook page to share amazing memories they had with him.
She concluded the post with, "Semper Fidelis," the Marine Corps motto, which translates to, "Always Faithful."
Markelle told The Associated Press that the military contacted her on Tuesday night to inform her that Riley was killed that morning. Riley joined the Marines after graduating high school in 2017 and his mother explained that he had his life already mapped out.
"He just wanted to serve. Ever since he was little, he talked about being a soldier," Markelle explained. "When he got out [of the military], he was going to start his own construction business. He said he wanted to give five years to his country."
Along with his professional goals, Markelle said he wanted to marry his high school girlfriend and shared that her son loved to hunt, fish and was overall just a "good kid."
Minnesota Governor-elect Tim Walz expressed his "deepest sympathies" to Riley's family and wrote on Twitter that he is "forever grateful for your service to our state and our country." He concluded the tweet with the hope that the 20-year-old's family finds "peace and strength" in the love and support of the community.
On Tuesday, the Marine Corps announced that at about 5 a.m. EST, a Marine was shot and killed while on duty at the Marine Barracks in Washington, D.C. The initial statement didn't identify the Marine by name, as his family had yet to be notified. Newsweek reached out to the Marine Corps but did not initially receive a response in time for publication.
"The command's priorities are to take care of the Marine's family and friends," Colonel Don Tomich, commanding officer of Marine Barracks, said. "We want to ensure these personnel are being provided for during this challenging time."
An investigation is being conducted into the shooting, but Marine Corps spokesman Master Gunnery Sergeant John Jackson told Stars and Stripes that the wound "was not self-inflicted."