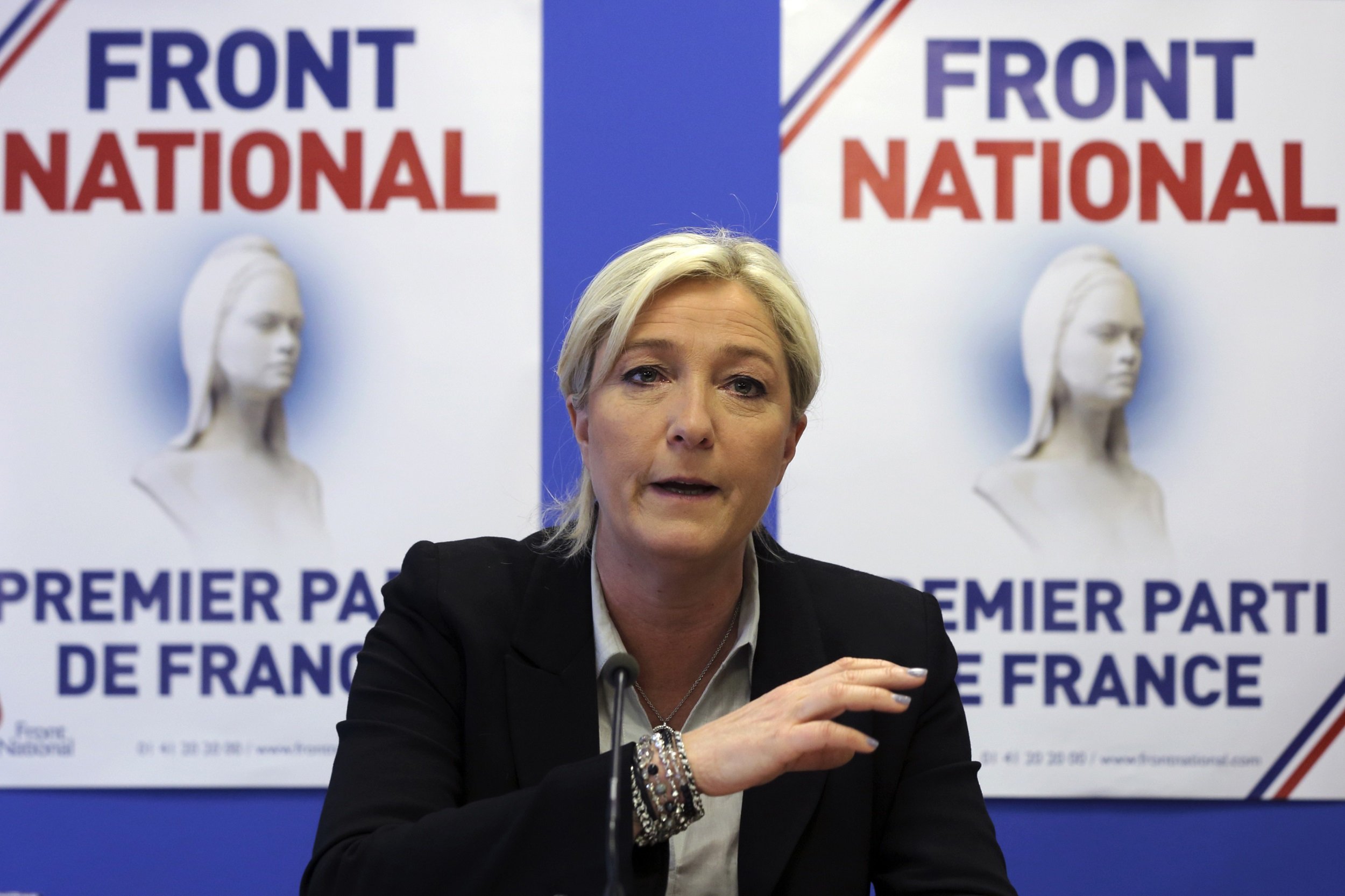 The leader of France's resurgent far-right party Front National (FN), Marine Le Pen has called for France to bring back the death penalty, in light of the attack in Paris on Wednesday. 12 people were killed when two gunmen attacked that Paris offices of satirical magazine Charlie Hebdo, which has published a series of cartoons depicting the prophet Muhammad.
Speaking to French broadcaster France 2 on Thursday, Le Pen said she believed corporal punishment "should exist in our legal arsenal" and promised to offer a nationwide referendum on the issue if she were elected president in 2017.
"I have always said that I would offer French citizens the possibility to express themselves on the issue through a referendum," Le Pen added.
This followed a series of comments made by the anti-immigration leader on Thursday, arguing that "it is Islamists who have declared war on France".
Le Pen told France 2 she was due to speak with the French president Francois Hollande, discussing "measures that need to be implemented to protect our countrymen."
In a video address to the French public Le Pen branded the shooting "a terrorist attack carried out in the name of radical Islam."
According to Jim Shields, head of French studies at Aston University in Birmingham, England, the attack on the Charlie Hebdo offices will galvanise support for Front National's anti-immigration, nationalist policies.
"Of all political parties, the Front National stands to gain most from this atrocity," Shields told US news website Bloomberg."
He added: "Public agreement with the FN's ideas has been rising steadily and this event will play into the party's anti-immigration, anti-Islam agenda."
The two attackers, who reportedly shouted 'Allahu Akbar' (God is Great) before shooting 10 Charlie Hebdo staffers and two police officers on Wednesday, are still on the run.
Meanwhile protesters from around the world have expressed their solidarity with those who were killed, with hundreds gathering in Paris, London and Berlin on Wednesday night, holding up signs saying "Je Suis Charlie" (I am Charlie).
European Muslim communities have also tried to distance themselves from the attackers with many holding up signs with "I am Muslim, I am Charlie" in Paris.
Thousands are expected to march on the streets of Paris on Sunday in solidarity with the victims of the shooting, with all of France's main political parties expected in attendance, including the ruling socialist party and Nicholas Sarkozy's UMP. France's largest muslim organisations have urged their members to attend, however Le Pen told AFP she denounced the event after her party did not receive an invite on Thursday.
"Their choice is clear. They are saying we are not welcome," Le Pen said, lamenting that, without the FN, the march would not be a true "uniting of the nation".
France officially abolished the death penalty in 1981 with the last state execution taking place in 1977 when Tunisian immigrant Hamida Djandoubi was sentenced to death by guillotine which ws the only remaining method of capital punishment in France.
Djandoubi was given the death penalty after he was convicted of torture and the murder of a 21-year-old woman.
Marine Le Pen has experienced a surge in popularity of late with France's prime minister Manuel Valls, who is a member of the Socialist Party, telling press the FN leader was "at the gates of power" in September.
Results of an Ifop poll in November showed that Le Pen was twice as popular as current president Francois Hollande among French voters, but still well behind UMP's Alain Juppe and Valls himself.