Marine Le Pen's Chances of Winning French Election, According to Bookmakers
In a week's time, a runoff of a presidential election will pit far-right challenger Marine Le Pen against French President Emmanuel Macron.
Macron came out on top in the first round of voting on April 10, which eliminated all the left-wing candidates. He took 27.8 percent of the vote in the first round, followed by Le Pen with 23.1 percent.
And according to bookmakers, the 44-year-old incumbent is the odds-on favorite in the tight race to become France's next leader.
Ladbrokes has Le Pen's chances of winning the presidency at 7-1, while Macron has odds of 1-12, according to Oddschecker, a website that aggregates betting data from dozens of bookmakers.
Bet365 and Betfair have also given Macron better odds of victory over Le Pen, both pricing his chances at 1-14. Bet365 has Le Pen's odds of unseating Macron at 13-2, while Betfair has given her odds of 6-1.
PaddyPower has Macron's odds of victory at 1-10 and Le Pen's are 11-2. William Hill had given the incumbent 1-10 odds of winning a second term and Le Pen odds of 13-2.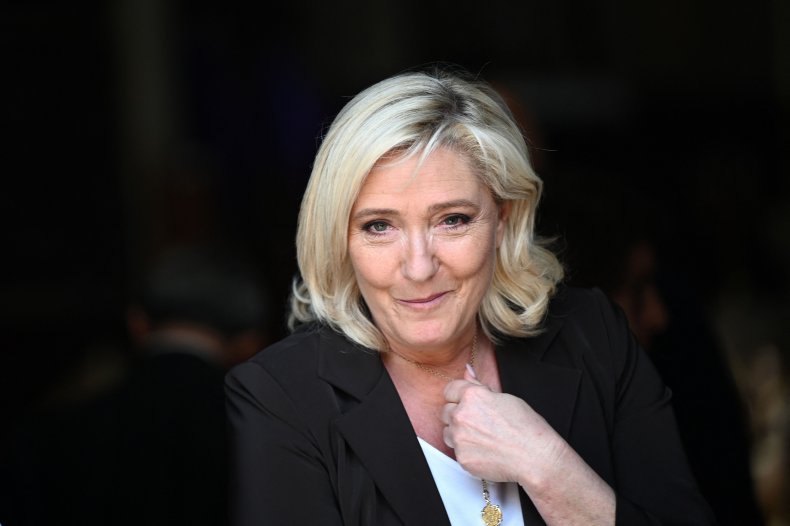 But despite opinion polls narrowly favoring him, Macron has acknowledged that "nothing is decided" in the race as his rival has gained support in recent weeks.
At a rally in Marseille on Saturday, he warned about the dangers of overconfident supporters who abstain in the runoff vote on April 24.
"The far-right represents a danger for our country. Don't just hiss at it, knock it out," he said, according to the Associated Press.
Meanwhile, protests have taken place across France since the first round of voting with many unhappy with having to decide between two unpalatable options in the runoff.
Many who are angry had voted for far-left candidate Jean-Luc Mélenchon, who finished just one percentage point behind Le Pen in the first round but did not make the runoff.
Those voters may play kingmakers in the runoff, and Mélenchon has urged his supporters to not vote for Le Pen though he has stopped short of endorsing Macron.
However, some left-wing voters have little enthusiasm for either candidate and have spoken of plans to submit blank votes or abstain altogether.
"I am going to make a blank vote, because I am against the liberal policies of Macron and also against the fascism and racism of the far-right, which is represented by Le Pen," Corentin Gerard, a 22-year-old student and LFI activist from Nouzonville in northern France previously told Newsweek.
"I expect that other Melenchon voters are going to choose between three options: vote for Macron, blank vote like me, or abstention."