France: Le Pen's Woes Mount After New Legal Setback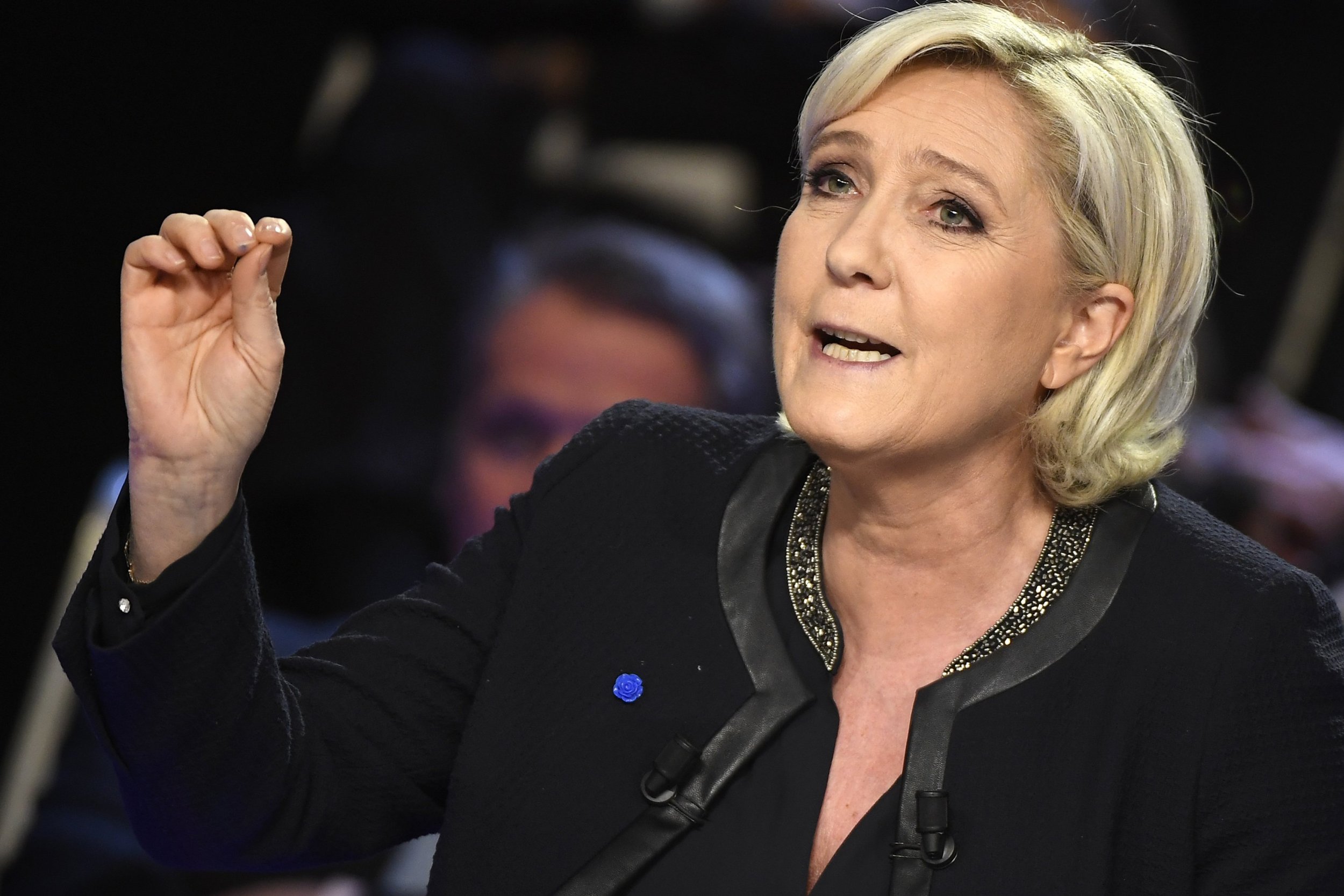 French judges have asked for far-right leader Marine Le Pen's parliamentary immunity to be lifted, the latest setback in a presidential election campaign in which she is no longer assured of reaching the decisive second round.
The judges are investigating the alleged misuse of European Union funds by Le Pen, a member of the European Parliament, to pay for party assistants. Their request was signed on March 29 but only revealed on Friday. A source confirmed it to Reuters.
Even before the latest twist in her legal woes, a lackluster performance in television debates, a campaign that has been more focused on her main rivals and a misstep over France's role in World War Two had all chipped away at her poll ratings.
Though opinion polls still put Le Pen in first or second place in the first round of voting on April 23, her three main rivals are now close enough for any two of the four to go through to the May 7 runoff.
An IFOP-Fiducial poll on Friday saw her winning 23 percent in the first round, down 0.5 percentage points from the previous poll and against a high of 27 percent she scored in February.
The same poll saw her main rival, centrist Emmanuel Macron, unchanged on 22.5 percent, while conservative Francois Fillon and leftist firebrand Jean-Luc Melenchon each had 19 percent.
Other polls have shown as little as three percentage points between the top four contenders. No opinion poll has shown her winning the runoff.
"The campaign has not focused on immigration or security, which would have allowed her to be at the heart of the discussion. And we're now seeing a bit of an impact from the judicial probes," said Jean-Daniel Levy of pollster Harris Interactive.
"It's all very wide open," Levy said, when asked who would qualify for the runoff.
Legal Headaches
As well as the row over party assistants, Le Pen's other legal woes include an investigation into the finances of her National Front party in northern France targeting her chief of staff, an investigation into the financing of past campaigns and a probe into her tweeting of pictures of Islamic State violence.
While pollsters had until recently seen little direct impact from these cases on her ratings, Le Pen's refusal to go to a police summons over the EU funds allegations may have hit her support. She based her refusal on her immunity as an EU lawmaker.
A fringe candidate in the presidential election, far-left car factory worker Philippe Poutou, used this to challenge her during a TV debate this month.
His line - "When we workers are summoned by the police, we go, we don't have workers' immunity" - left Le Pen silent and was widely picked up on social media.
Le Pen's denial this week that the French state bore any responsibility for the mass arrest of Jews in Paris during World War Two may also have dented her ratings.
"One can assume that her comments on the Vel d'Hiv have also harmed her," said Emmanuel Riviere of Kantar pollsters.