Le Pen Lashes Out As Rivals Gain Ground In French Election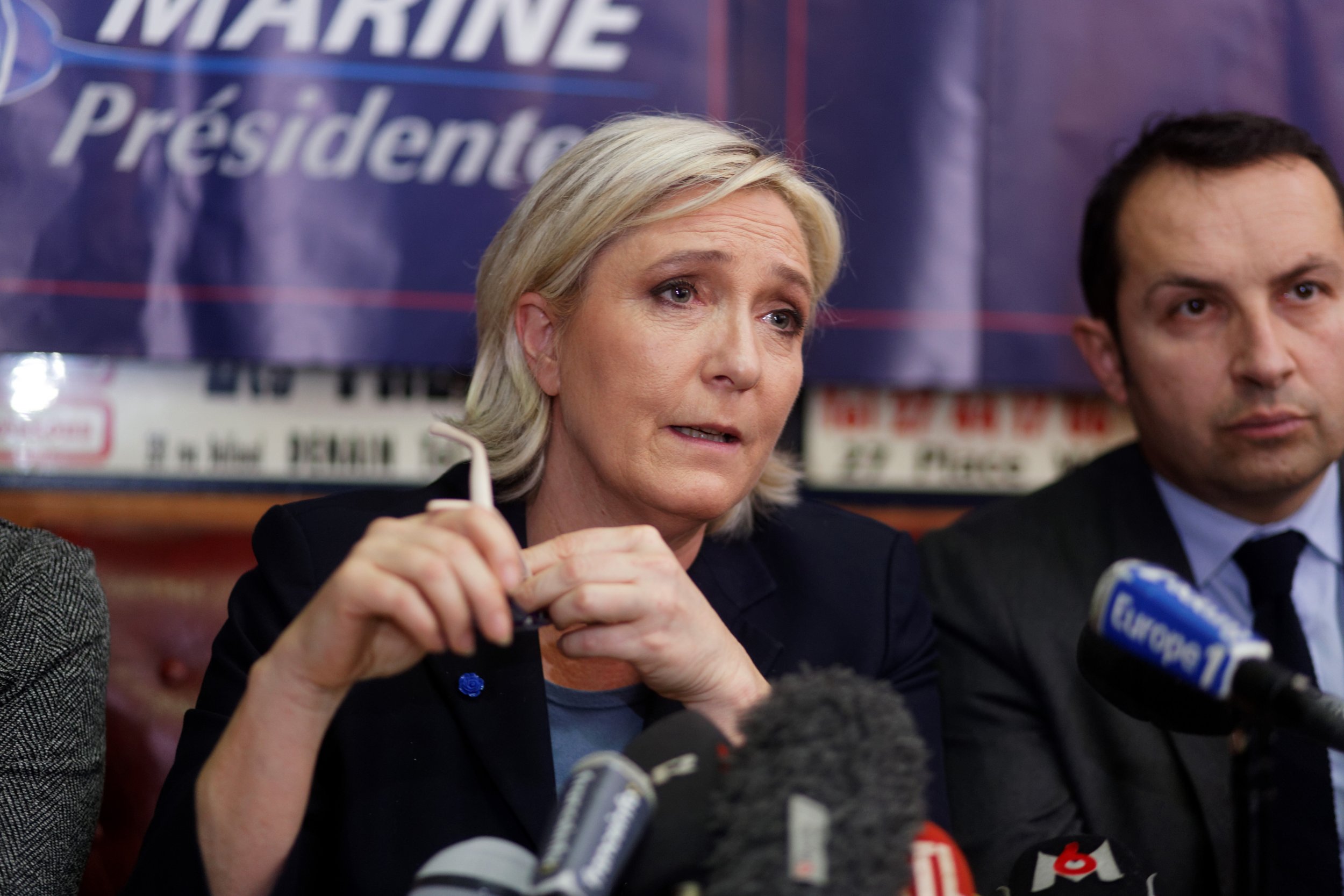 During a rally in Nantes, the far-right National Front leader attacked the breakaway centrist candidate Emmanuel Macron. She called him a "pro-European fanatic" who could not "hope to be understood by Britain which has voted for Brexit, by Italy who has just said no to the EU by referendum, by the Netherlands which are getting ready for a victory of the nationalists with my friend Geert Wilders," Euronews reported.
Le Pen's comments followed continued signs she will struggle to secure the majority support required to win in the French system.
Polls consistently show Le Pen winning the race's first round, in which all candidates face off against each other, with around 26 percent support.
But new data suggests that Macron, who is standing under the banner of his new party, En Marche!, may come second in that race, pitching he and Le Pen against each other in the second round, where the winner must take more than 50 percent of the vote.
Polls have always shown either Macron or the other likely second-round challenger François Fillon of the Republicans beating Le Pen in the run-off.
But Macron has now extended his second-round lead over Le Pen to 20 points.
Le Pen's support is rock-solid, with the vast majority of her backers saying they'd be unlikely to vote for anyone else. But she faces a challenge to convince moderate voters to back her party, which hails from France's far right and whose platform includes radical policies like leaving the euro currency.