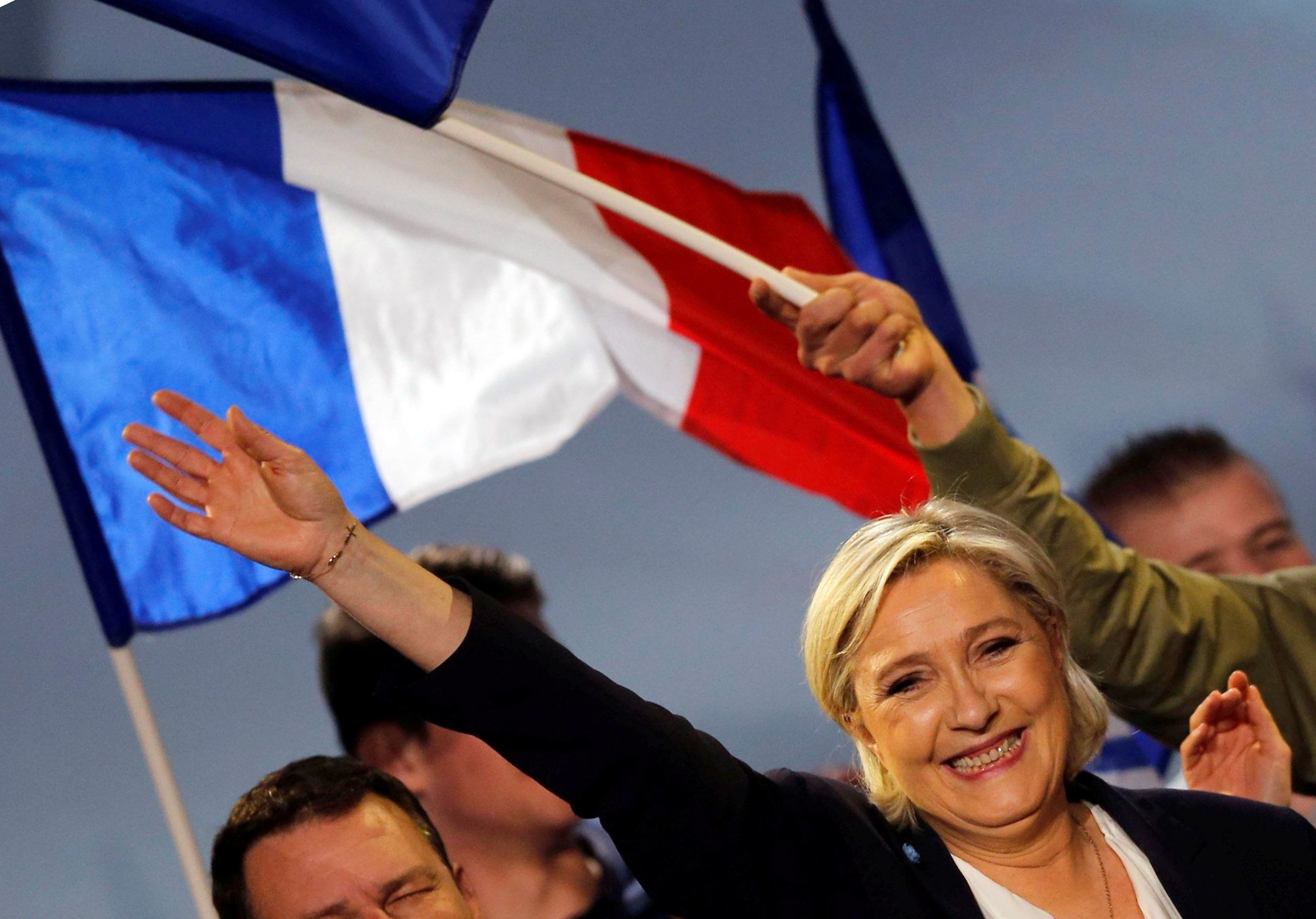 Far right French presidential candidate Marine Le Pen has vowed to suspend all immigration to France to protect voters from what she has dubbed "savage globalization."
Le Pen, who is expected to make it through to a second round showdown with centrist Emmanuel Macron on 7 May, told a rally Monday that she would impose a moratorium on "all legal immigration" in France.
"I will protect you. My first measure as president will be to reinstate France's borders," the National Front (FN) leader told the rally of around 500 people in Paris on Monday night, six days before the first round of the election on April 23.
"The choice on Sunday is simple. It is a choice between a France that is rising again and a France that is sinking," she said
Le Pen urged her supporters to "fight for victory, every last minute!"
"If every patriot can this week convince just one abstentionist, just one undecided voter, we are sure to win," she said.
French left-wing newspaper Libération described the speech as "one of the most hardline of [Le Pen's] campaign so far."
Le Pen's main rival, Emmanuel Macron, struck an inclusivist, pro-European tone at a rally nearly four times larger at the Bercy Arena in Paris on Monday.
He promised that he would be a " president of the awakening of our European ambitions."
"We are going to turn the page on the last 20 years because our generation is ready for change," he told the 200,000-strong crowd.
Macron is on course to win 24 percent of the votes in the first round, Le Pen 23 percent, Republican candidate Francois Fillon 19.5 percent and far-left candidate Jean-Luc Mélenchon 18 percent, according to a poll published Monday by news channel BFMTV.