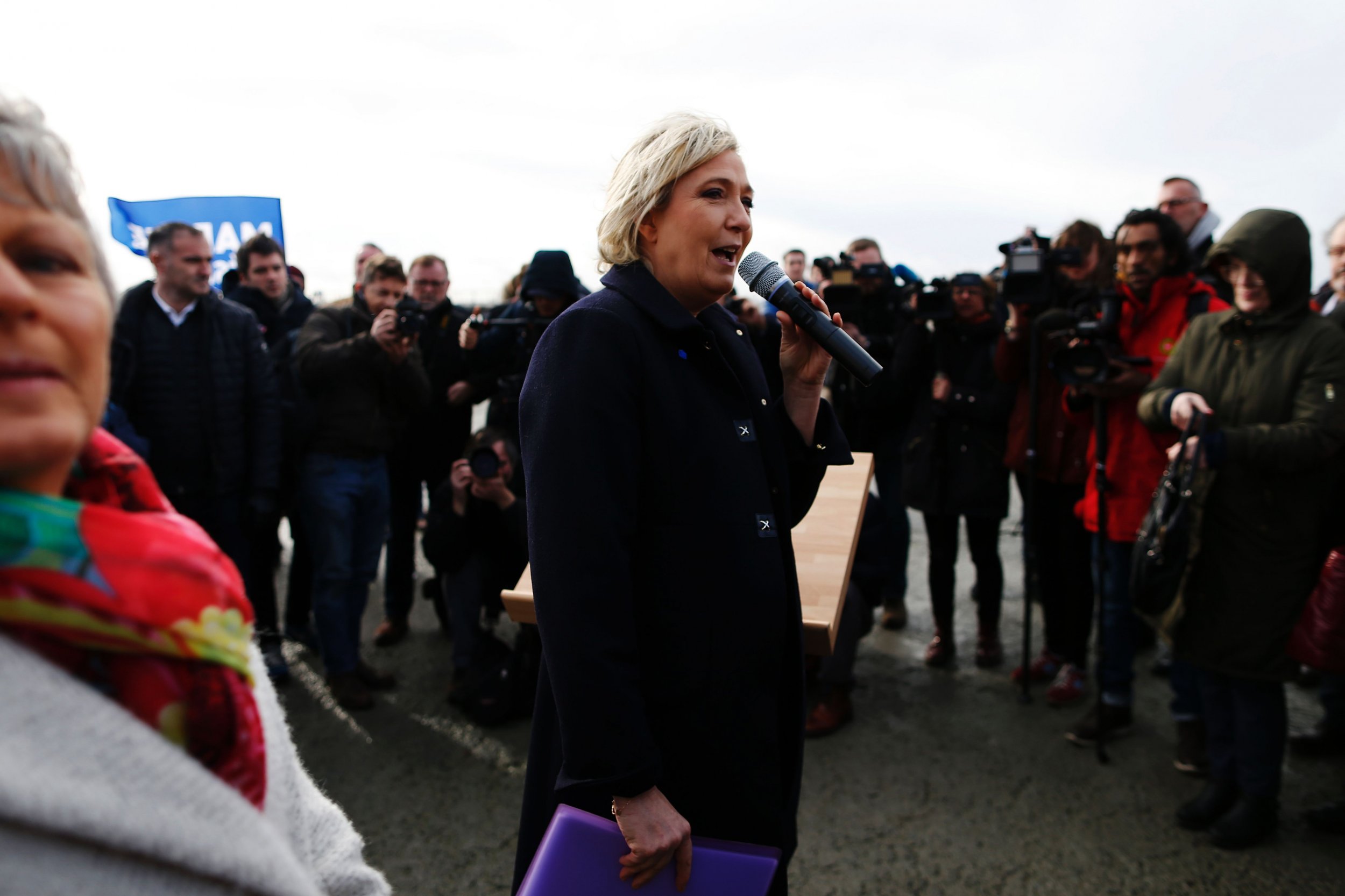 European parliamentarians have voted to waive Marine Le Pen's immunity to allow French prosecutors to investigate her for tweeting graphic images of Islamic State militant group killings.
Eighteen MEPs on the European Parliament's legal affairs committee voted Tuesday to lift the Front National leader's immunity, while three opposed and none abstained, the Guardian reported.
The decision requires confirmation in a European Parliament plenary session on Thursday, but it paves the way for prosecutors to take legal action against the far-right politician.
The case relates to Le Pen's sharing of three uncensored images of killings carried out by the Islamic State militant group (ISIS). Le Pen shared the images after getting into a Twitter row with French journalist Jean-Jacques Bourdin, who Le Pen accused of comparing the Front National to ISIS.
The images included a graphic photograph of American journalist James Foley, who was captured by ISIS in 2012 and beheaded in 2014. The other images showed a man who had been set alight in a cage and a victim being run over by a tank, The Local France reported. Le Pen tweeted the images with the caption: "This is Daesh," using an Arabic acronym for ISIS.
Foley's parents said they were "deeply disturbed" by Le Pen's decision to share the image of their son's decapitated body and accused her of using Foley's death for "political gain," the Guardian reported.
The prosecutor of Nanterre in western Paris opened an inquiry into the dissemination of violent images in December 2015. The offense carries a maximum penalty of three years in prison and a fine of up to 75,000 euros ($79,000.)
The case is unlikely to be concluded until after the French presidential elections in April and May, in which Le Pen is leading the polls but predicted to be defeated in the runoff.
Immunity for MEPs is designed to protect their freedom of speech but can be lifted after a request from a national authority. Waiving immunity does not imply a guilty verdict but simply allows prosecutors to launch legal action.