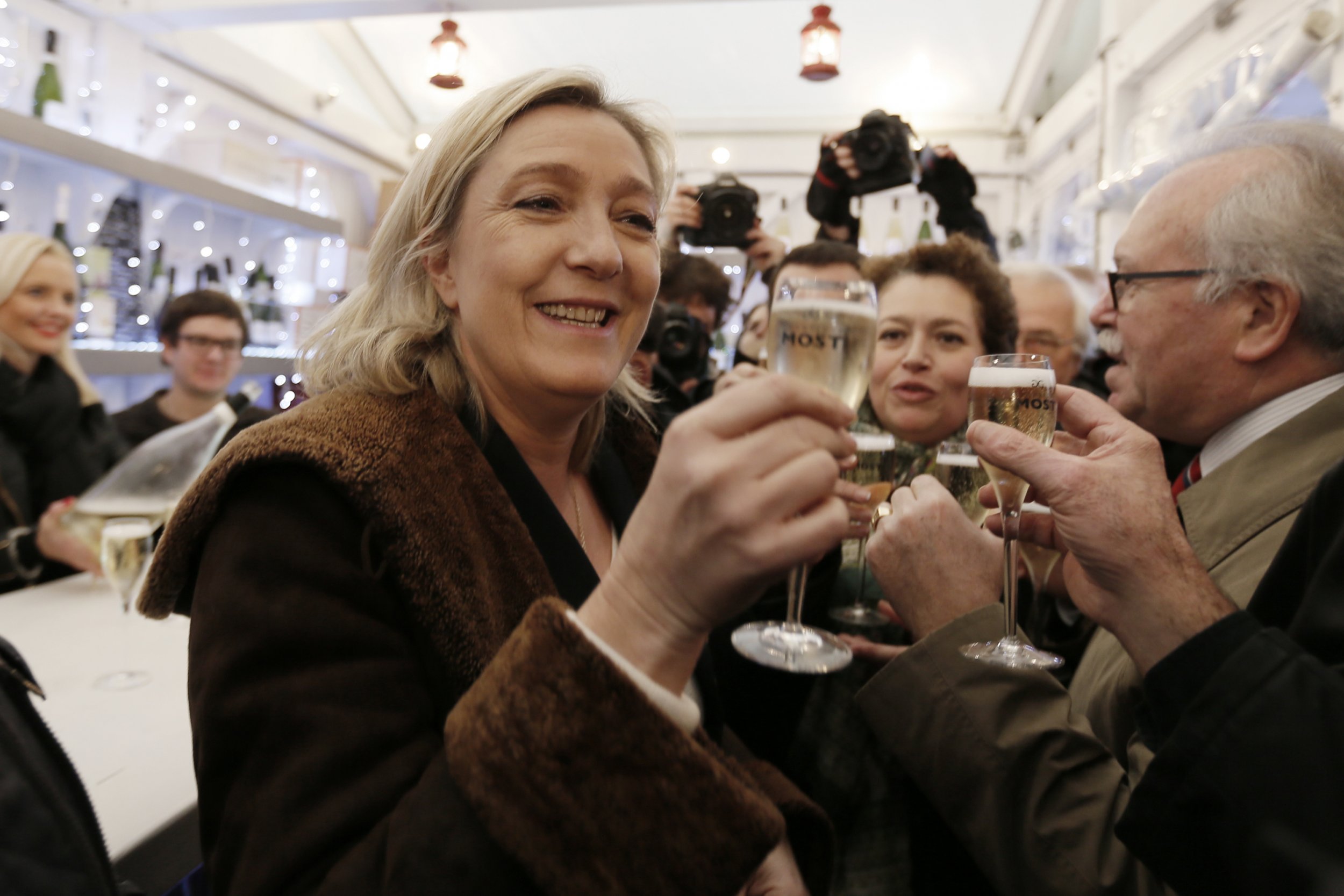 The leader of France's controversial anti-immigration party Front National, Marine Le Pen has emerged as the frontrunner ahead of the country's 2017 presidential election according to a poll conducted by French polling agency Ifop and published today in this week's issue of Marianne magazine.
According to the poll, conducted last weekend, if the first round of the election were held now the Front National leader would win around 30% of the public vote, beating hypothetical centre-right challengers Nicolas Sarkozy and Alain Juppé, as well as socialist Manuel Valls all of whom polled at 23%, should they choose to run.
Current President François Hollande, whose approval ratings doubled following his handling of the Charlie Hebdo attacks which killed 17 people in Paris, received only 21%.
Independent or smaller party candidates would take approximately 20% of the vote in the first round.
Out of all the candidates, Juppé is the only one to have announced his intention to run for president, however neither the UMP party of which Juppé and Sarkozy are members nor the Socialist Party, of which Hollande and hi prime minister Manuel Valls are members, have picked which candidate they will endorse in 2017.
The result means Le Pen is the frontrunner in the 2017 presidential race for the first time since the campaign began.
Due to the French electoral system, a number of configurations were put to the respondents of the poll. Depending on which candidates the Socialist and UMP parties choose to represent them Le Pen could win between 29% and 31% of the vote.
If she were to face Hollande and Sarkozy in the second round, she would receive 29% of the vote, while if she faces Valls and Sarkozy, she would do slightly better, taking in 30% of the vote, while if she were to face either Socialist candidate and Juppé, she would receive 31% of the vote.
According to the poll, as no candidate would win over 50% of the vote in the first round, the election will be decided by a second round between the Marine Le Pen and whichever other candidate has the second largest share of the votes.
Shortly after the poll was published, one of Marine Le Pen's financial backers Frédéric Chatillon who supported her last presidential campaign in 2012 was charged with "fraud" according to AFP.
Marine Le Pen has denied she is implicated in Chatillon's case.