French Elections: Why Marion Maréchal-Le Pen Is Quitting Politics and What It Means for National Front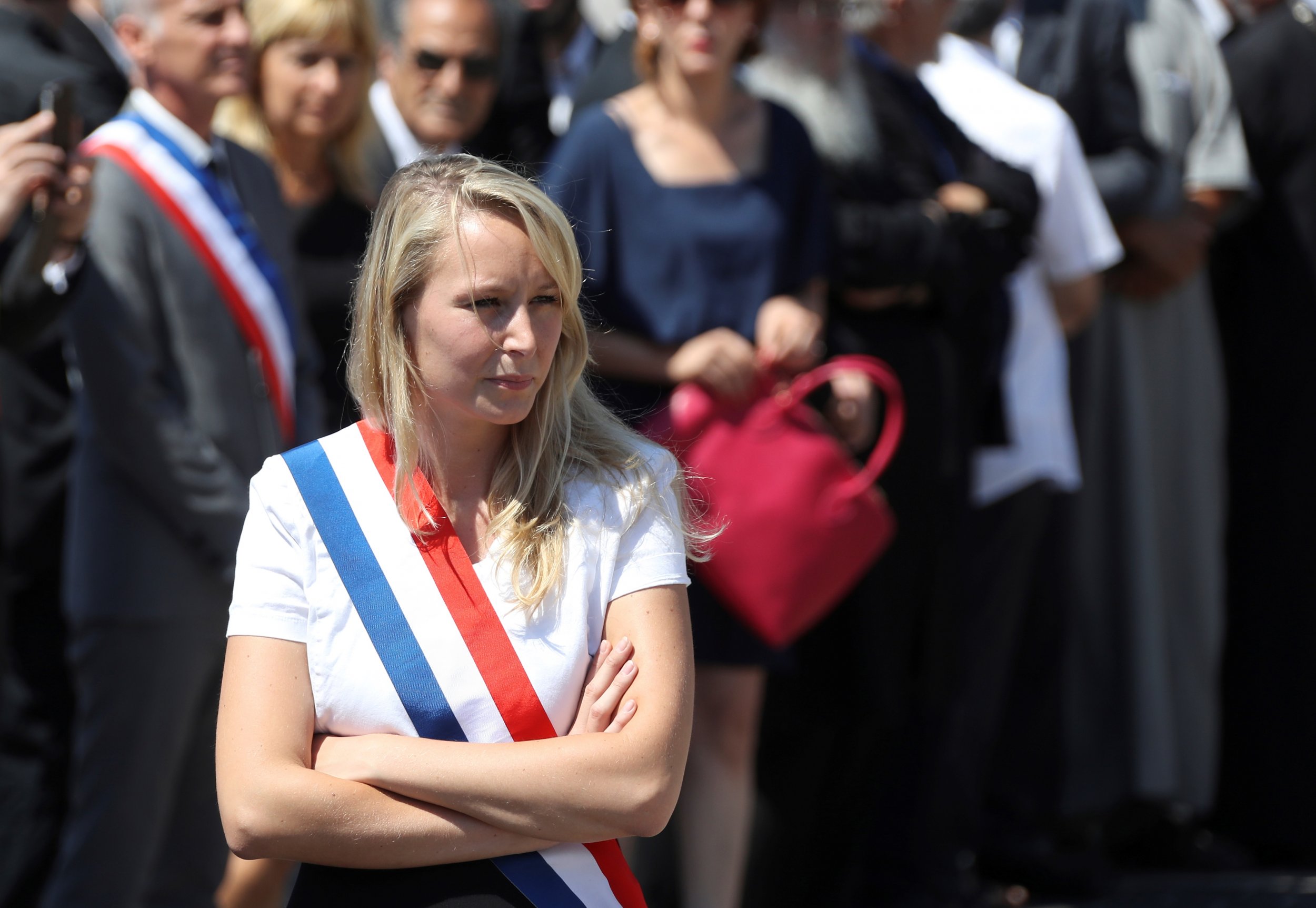 The far-right family drama that has gripped France's political scene moved into a new chapter Tuesday night when Marion Maréchal-Le Pen, niece of National Front leader Marine Le Pen, quit political life citing personal reasons.
The younger Le Pen, 27, is a lawmaker for her party in the French National Assembly. But in a letter to local paper Le Dauphiné libéré she said she wanted to spend time with her young daughter and gain business experience before a possible return to politics.
Poised, sharply-spoken and well-dressed, Marion came to national and international prominence when she defeated the veteran center-right politician Alain Juppé in a TV debate in 2015.
She has since earned a reputation as a socially conservative hardliner at a time when her aunt has focused more on economic populism. Steve Bannon, the former chair of Breitbart News and hard-right advisor to Donald Trump, once referred to her on French TV as "the new rising star."
While Marine has worked to pick up votes from France's gay community, Marion has said that gay marriage would "open the door to polygamy." In 2016, Marion said the French state should stop funding some abortions—only to be shot down by her party's leadership.
And while Marine dramatically fell out with her notorious father, the National Front founder Jean-Marie, whom she expelled from the party, Marion has remained close to the old man, telling the Financial Times this year that "It would be idiotic to say that I am not the ideological heir of my grandfather."
In her resignation letter, Marion made no explicit reference to these political differences. But she did nothing to quell the hopes of National Front right-wingers who see her as a future leader.
"I do not renounce definitively the political fight," Marion wrote, but "the idea that I have of a good political leader means I must benefit from other experiences."
The resignation comes as France prepares for parliamentary elections on June 11 and 18.
Marine, who was defeated in the presidential election this month by the liberal centrist Emmanuel Macron, hopes to secure enough parliamentary seats to become France's official opposition.
But Marion is one of just two lawmakers the party currently has, and the fallout from her resignation won't help the march toward parliament.